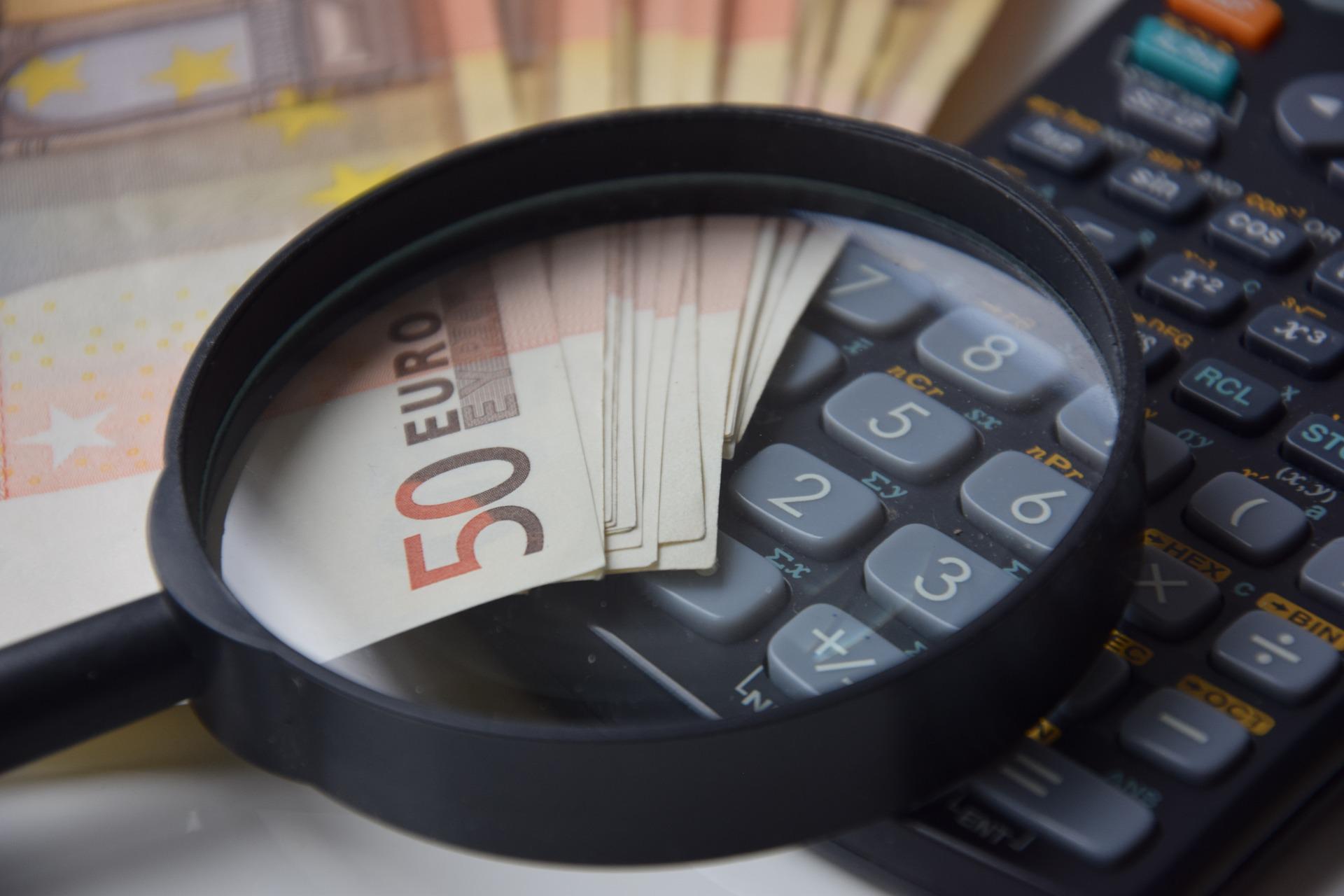 Inflation unseen for half a century hits Belgium
Energy prices have seen a steep rise in Belgium, driving up prices for food and services and resulting in a historic level of inflation. Money depreciation has reached its worst level in the past fifty years.
Belgium's economy has struggled through a difficult month, with latest figures revealing that money depreciation and price hikes seen in September 2022 were the worst in nearly fifty years. Statistics published by the Belgian statistical office Statbel show that inflation increased even further from 9.94% in August this year to well over 10%, reaching 11.27% in September. This is the highest level in the past fifty years since 1975, the office points out.
The energy crisis has hugely contributed to the striking figure, with gas and electricity prices having skyrocketed by 60.54% in recent months. That's a significant increase from 49.11% in July and 49.81% in August. Energy accounts for 5.39 percentage points of the total inflation, meaning that nearly half of the price increases is the outcome of soaring energy prices.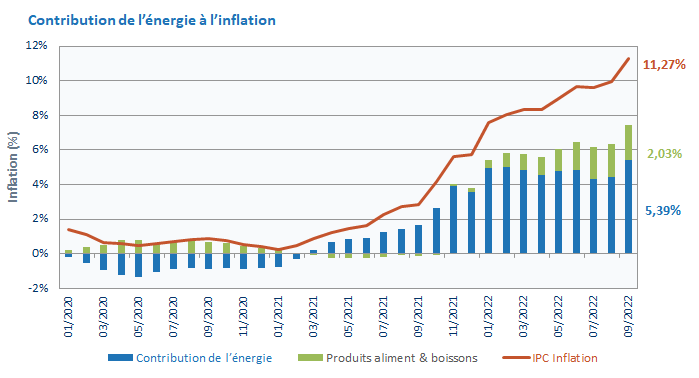 The report also reveals that the rise in energy prices has been continuous since the autumn of 2021, with electricity in Belgium currently being 81.3% more expensive than a year ago. The price of natural gas has increased even more drastically, with its price rising by 134.9 percent year-on-year. The price of fuel oil has increased by 56.3 % in 12 months, whereas fuel costs 16.8 % more than this time last year.
The figures also suggest that services have also become more expensive in Belgium. Inflation in that sector rose from 5.38% to 5.38%, and the price of food has also gone through a steep climb. Belgian people have to pay 10.4% more for food including alcoholic beverages, after the increase of 9.71% in August. The report emphasizes that the price hike of these products was only 0.47% last November. The graph by the statistical office clearly shows that oils and fats have been through the steepest rise with almost 25 %, compared to 3.6% in November last year. The inflation of the prices of bread and cereals was 13.2 % in September 2022, while last November their price increased by only 1.7%. The inflation for meat products was 10.3%, while in November 2021 only a 0.8% was registered. Food products as a whole contributed to inflation by 2.03%.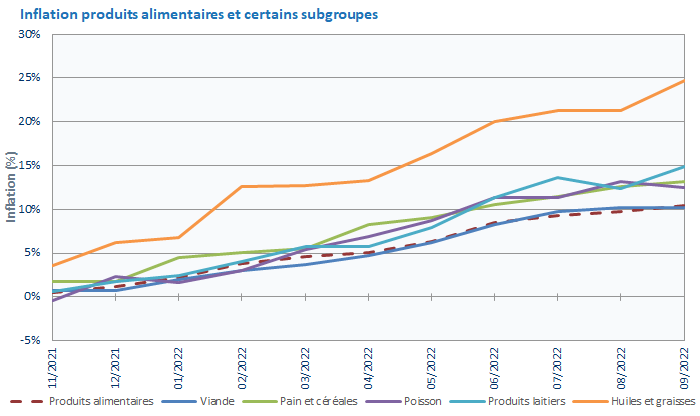 The numbers suggest that everyday life is getting increasingly expensive in Belgium. The main reason behind this September's record inflation is the growing price of electricity, natural gas, certain food products, fuel oil and services.