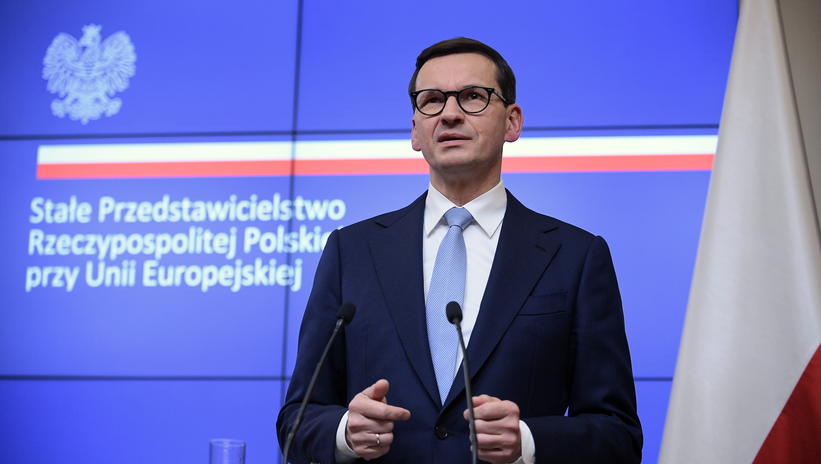 Is this the Europe we want? – PM asks after migrant attack
Polish Prime Minister Mateusz Morawiecki expressed his outrage on social media after a Polish man was brutally raped by a migrant in Germany.
WORLD
AUGUST 29. 2023 16:22
"In Munich, a young Pole was raped by an Afghan immigrant. This is the outcome of the open border policy pushed by the European Union, by (European People's Party leader) Manfred Weber and his Polish representative Donald Tusk. Is this the Europe we want in Poland?" Mateusz Morawiecki asked in a post shared on Facebook.
Poland is one of the safest countries on the continent, and the government led by the Law and Justice (PiS) party is making huge investments in the army, the police and Poland's border protection, the Polish prime minister added.
Mateusz Morawiecki reacted to a shocking attack – also reported by V4NA recently – committed by a migrant in Germany, where the worst nightmare of young girls happens almost every week. And men are no longer safe in the street, either. Recently, an 18-year-old boy became the victim of homosexual rape in the Bavarian capital, Munich. According to the police, the victim was highly intoxicated and was walking home alone after a party. The 20-year-old migrant first spotted the young man at the Max-Weber-Platz U-Bahn station, where he likely saw that the he was drunk and would be easy prey.
According to the police report, the Afghan migrant assaulted him, knocked him to the ground, and then brutally raped his victim. The violent act reportedly lasted for several hours.
The report states that surveillance cameras recorded the sexual crime, as well as the Afghan assailant robbing his victim, stealing, for example, his phone and wallet. The 18-year-old then went home alone and did not call the police until the next day to file a complaint. With the help of the tracking function on the stolen mobile phone, the police were able to pinpoint the location of the Afghan and were able to arrest him.
WORLD
Tags:
germany
,
mateusz morawiecki
,
migrant
,
poland