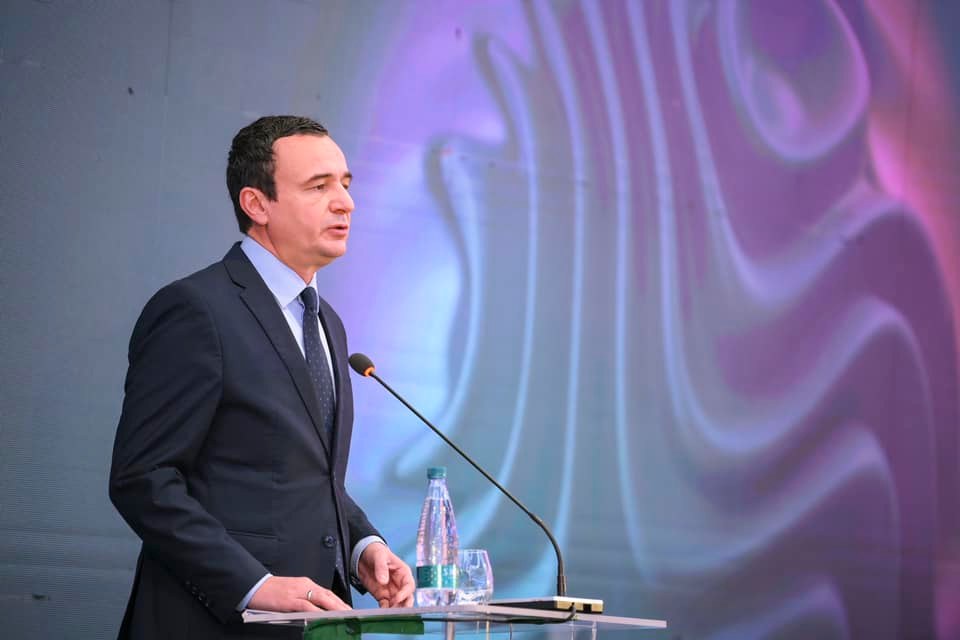 Kosovo Albanians voicing threats of war
We have enough weapons to defend ourselves in the event of an invasion, says Mefail Bajqinovci, a party colleague of Kosovo's PM Albin Kurti. Mr Kurti believes there is a realistic chance of Serbia attacking Kosovo. The opposition, on the other hand, says that the prime minister is applying wartime rhetoric only to divert attention from the real problems.
Weapons are ready, we'll defend ourselves in case of an attack, Albanians say
Mefail Bajqinovci, an MP of the Self-Determination Party says Kosovo is ready and has enough weapons in case of an attack, adding that the government, security services and police are prepared and will respond adequately in the event of an invasion.
"Kosovo stands prepared to respond to any type of attacks. The cabinet, the Kosovo Security Service, the police and security agencies are ready. We have both weapons and financial means," the party colleague of PM Albin Kurti said.
And the weapons are quite something, Mr Bajqinovci opined.
"Kosovo has experience in this area. We have weapons that we have bought. These are new models. With all this we can defend our state," the Albanian politician said.
PM Kurti has been threatening with war for months
This is not the first time in recent months that the Kosovars have issued threats of war. PM Albin Kurti has already said on many occasions during the summer that a new war could break out in Europe, namely between Kosovo and Serbia. Later, he reiterated his views in an interview with the Italian la Repubblica newspaper. Seeing what Russia is doing in Ukraine, it would be irresponsible for him to say anything else, he said back then.

PM Kurti denies having envisioned a war
Kosovo's prime minister now denies having clearly said that there will be a war with the Serbs.
"I didn't say there was going to be a war, I said it was possible that a war could break out. It would have been absolutely irresponsible for me as prime minister to say that there could be no war, because there are 48 advanced operational bases around Kosovo, out of which 28 are military and 20 are gendarmerie bases," Mr Kurti underlined.
His statements about a possible war are reminiscent of the past and are only intended to instill fear in the population, said Eliza Hoxha, lawmaker of the opposition Social Democratic Party of Kosovo.
Serbia wants a compromise solution
While Albanians talk about war and the threat of an attack, Serbia's president stresses the importance of peace and a compromise solution. He also called for dialogue in his address to the UN General Assembly. It is better to negotiate for 100 years than to wage war for even a single day, he said. In an interview following his speech, Mr Vucic underlined that the world's superpowers had apparently decided to end the "Kosovo problem" as soon as possible, so it's important to draw the attention of foreign state leaders to these regional problems.
"We have no choice. Should I take the pulpit and speak about environmental protection? I cannot do that. There is a crisis in Kosovo besides a food supply shortage and an energy crisis," the Serb president stated.
Attacks against the Serb minority living in Kosovo are a regular occurrence. In the most recent incident, a group of Serbs travelling by bus was harassed by Albanian nationals.