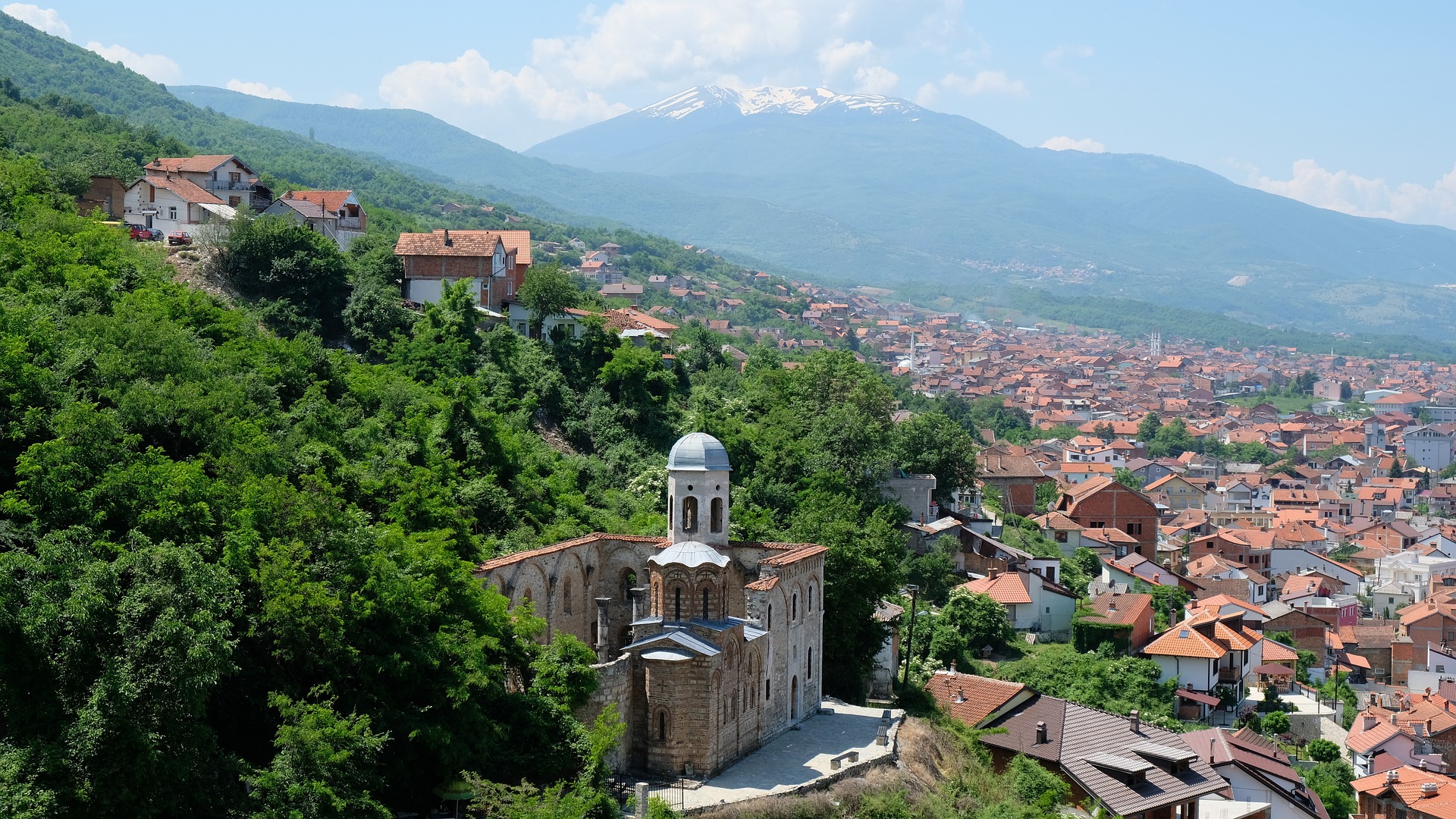 Kosovo drama drags on, snap elections in Serbia?
After Belgrade, Pristina has now also agreed to negotiate a settlement between the two sides based on the European Union's proposal. Meanwhile, in Serbia, the governing coalition seems to have been shaken. After 2022, parliamentary elections could be held again in September this year. According to the Serbian press, Aleksandar Vucic may resign as head of state and run for prime minister.
Kosovo accepts the EU settlement plan
Pristina adopts the EU's settlement proposal regarding Kosovo-Serbia relations, Prime Minister Albin Kurti posted on Twitter after his meeting with Miroslav Lajcak, the EU's representative. The document is a good basis for further negotiations, the Albanian politician said.
Good exchange with EU special envoy @MiroslavLajcak over a working lunch in Prishtina. We do accept the EU proposal for normalization of relations between Kosova and Serbia, and consider it a good basis for further discussion and a solid platform for moving forward. pic.twitter.com/gKrymnQAmF

— Albin Kurti (@albinkurti) February 6, 2023
"We do accept the EU proposal for normalization of relations between Kosova and Serbia, and consider it a good basis for further discussion and a solid platform for moving forward," PM Kurti wrote.
The head of state struck a more militant tone than the premier. Having a neighbour like Serbia poses a particular danger, President Vjosa Osmani said, reassuring everyone that NATO and the country's own forces would protect Kosovo.
Friendly and open discussion
Miroslav Lajcak held talks not only in Pristina but also in Belgrade on Monday.
I travelled to Pristina to meet PM @albinkurti and DPM @BislimiBesnik and to Belgrade to do the same with @predsednikrs @avucic and @PetkovicPetar. I'm glad that Kosovo now also accepted the 🇪🇺 Proposal in principle. We will continue our discussions at a High-level Meeting. pic.twitter.com/KqSDEvdxhn

— Miroslav Lajčák (@MiroslavLajcak) February 7, 2023
The EU diplomat met the Serbian head of state in the late evening hours. No press statement was issued following the talks, however, Aleksandar Vucic wrote on Instagram that he had a friendly and open dialogue with Mr Lajcak.
View this post on Instagram
The president has already announced that Belgrade is ready to accept the EU's plan for the parties to negotiate a solution to the Kosovo problem, after, Mr Vucic said, Western politicians had repeatedly made threatening statements about Serbia. As V4NA reported earlier, these included the possibility that Brussels may introduce visa requirements for Serbs, and Serbia may not count on any more foreign investors, and even the existing ones may withdraw.
PM Brnabic: Much of Europe is already indirectly at war
The Belgrade-Pristina dialogue and the resolution of the situation in Kosovo seem to have become a matter of urgency for the Western powers. They don't want another crisis in Europe alongside the war in Ukraine. Serbian Prime Minister Ana Brnabic, speaking to public media, stressed that pressure is mounting. The Kosovo issue was debated in parliament last week, and now Brussels's representative is back in Belgrade.
Due to international pressure, national unity would be all the more needed in Serbia, the prime minister underlined, adding that chances of this are waning. Last week, lawmakers held a lengthy debate on the dialogue between Belgrade and Pristina. President Alexander Vucic also attended the parliamentary session, and although he did not present the details of the European proposal, he pointed out that now on the cusp of the Third World War when the conflicts are growing and becoming more difficult, the circumstances, the moment, and the current political environment were the most important aspects. At times like this small countries barely get oxygen.
Aleksandar Vucic summarised the tasks for the coming months in a number of points. Firstly, Serbia must preserve peace and stability by all means and at all costs, and must not yield to provocations. Secondly, Serbia must insist on the establishment of the Community of Serb Municipalities, which should provide a legal and physical framework for ethnic Serbs living in Kosovo and their organisations. He noted that, among other issues, it was important to ensure security for the ethnic Serb communities so that they are not afraid to send their children with Serb names to school and it is also essential to provide better living conditions for them. Mr Vucic also highlighted that remaining on the European path is in Serbia's vital interest. Serbia's EU accession path means investments, funds, salaries and pensions, and development in the fields of energy, food supply and health care, which are currently indispensable for Serbia. Mr Vucic also affirmed that Serbia will preserve its military independence. Some of the opposition politicians sharply criticised the governing majority and pressed for a clear rejection of the European proposal.
Serbia to hold elections again in September?
A few days after the parliamentary debate, however, national unity, which both the president and the prime minister emphasized as a key factor, does not appear to be taking shape. Moreover, frictions arose between the parties in the governing coalition. Serb press reports suggest that Serbia may hold extraordinary elections in September, with Aleksandar Vucic possibly running as the candidate of the Progressive Party. Reportedly, Serbia's president has decided to take this step as he feels that his coalition partners are not on his side regarding the Kosovo issue.
The Serbian Progressive Party's main coalition partner is the Socialist Party of Serbia (SPS). Shortly after the possibility of new elections emerged in the press, the SPS's leader announced that his party firmly supports Aleksandar Vucic's Kosovo policy. This has been their common policy for 11 years, said Ivica Dacic, SPS party chief and Serbia's foreign minister.