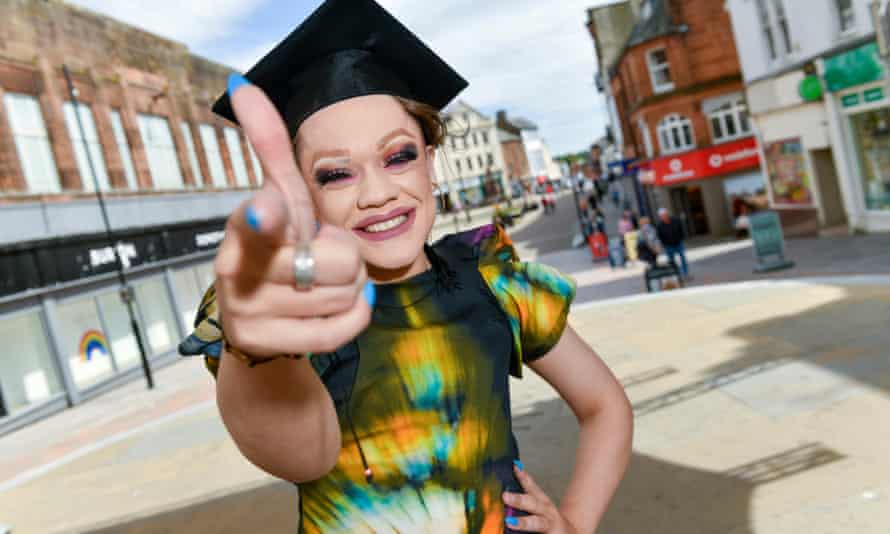 LGBTQ programs financed by EU taxpayers
The European Union has provided more than 200,000 euros in funding for projects offering drag queen lifestyle presentations within the framework of a youth program.
"Erasmus +" is a multi-billion euro EU programme, which provides funding primarily for the education of young people and for organising youth sports events. On the long list of supported projects, German MEP Nikolaus Fest has found ones held by LGBTQ organisations.
The list includes, for example, the workshop by Critical Queer Solidarity, a Berlin-based group. The programme is dubbed "Drag It Up" and has been supported by almost 22,000 euros of European taxpayer money. The "Drag It Up" seminar held in Berlin was classified as a "youth exchange programme" by the European Union in November 2021. The ad for the event featured a man in makeup and a woman's – rather incomplete – atire. Critical Queer Solidarity says the "Drag It Up" event is organised to "boost the self-confidence of young queer people." The group hopes the seminar will help attendees gain self-confidence and even start a career as artists and performers. The workshop teaches young queer people the tricks of makeup, offers a sneak peek into the latest wig trends and trains attendees to walk in high heels. Participants will also learn "methods of blurring and exaggerating traditional binary gender roles." According to the leaflet, the seminar participants will "get to know the rich diversity of the Berlin drag and queer scene."
A bejegyzés megtekintése az Instagramon
It seems to be of the utmost importance for the European Commission to spend European taxpayers' money on this, as the list of beneficiaries goes on. The exchange programme "What's Masculinity?" by Queer Matters, also a German organisation, received 15,450 euros from the EU institution chaired by Ursula von der Leyen, while the programme "Queer History Matters" received 14,028 euros. Meanwhile in Oldenburg, the "TransYouth" programme received more than 28,000 euros.
Alternative for Germany (Alternative für Deutschland, AfD) MEP and head of the party's delegation, Nikolaus Fest, has been researching this issue for years. He told Breitbart London,
"By fluttering away taxpayers' cash on lipstick lessons and lacy lingerie for men, the EU is displaying that it's hell-bent on pursuing a woke agenda whatever the cost. This waste is another instalment in the EU's ongoing culture war series. Such nonsense makes you want to check the date and hope it's April Fools' Day, but unfortunately, this is the tragic reality."
The EU has spent an additional 670,500 euros on other LGBTQ+ projects through the Erasmus programme. These aim to promote the new gender-ideology and support queer immigrants.
WORLD
Tags:
European Union
,
lgbtq
,
money