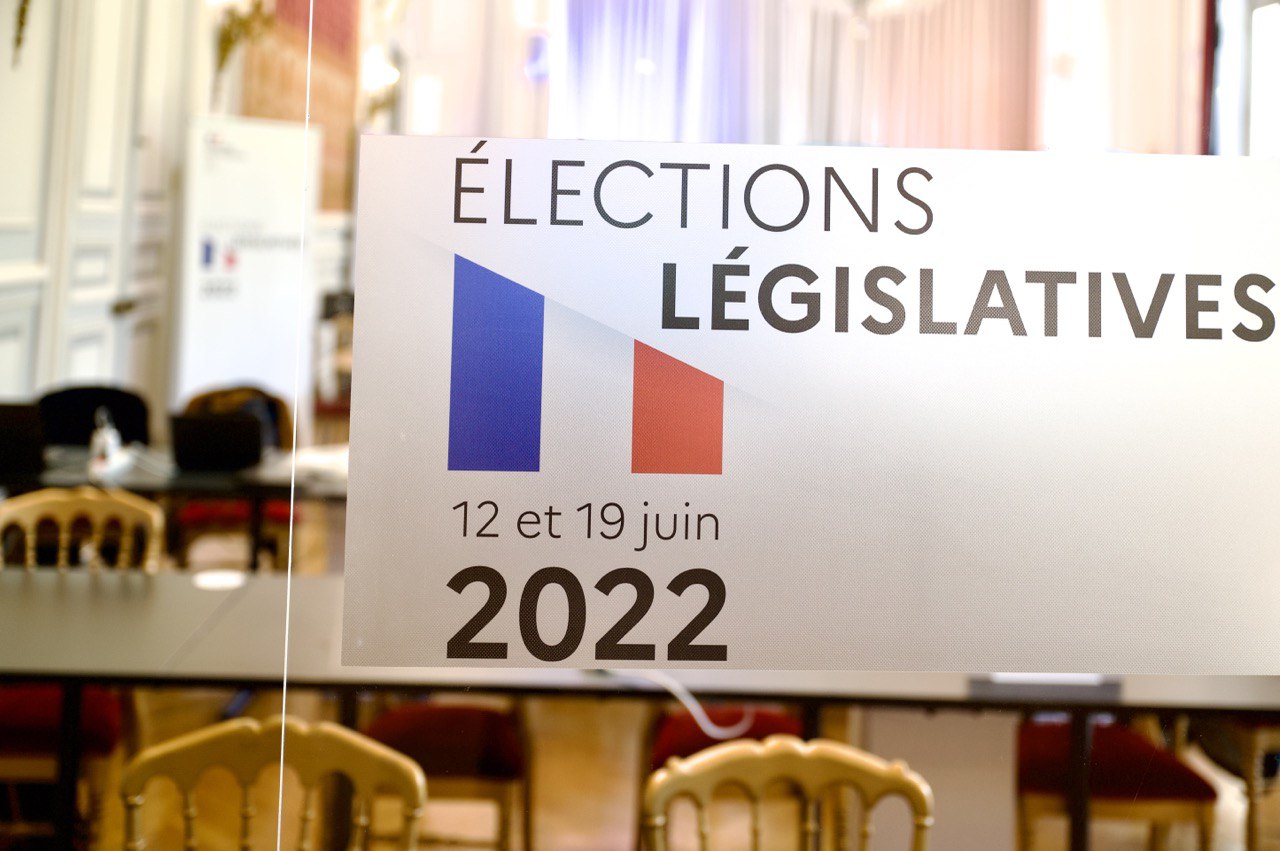 Macron's parliamentary majority a question, as left and right mobilise voters – video
The party alliance that supports the French president defeated the left-wing coalition with the narrowest of margins, garnering just a few thousand more votes in the first round of the elections. The second round on 19 June will decide whether Mr Macron's party will be able to secure a parliamentary majority.
The race is getting all the tighter in the French parliamentary elections. Preliminary results showed that the left-wing party coalition Nupes was in the lead. In response to the released figures, Nupes leader Jean-Luc Melenchon called the coalition the number one political force in France.
🔴 Législatives : la NUPES devient la première force politique du pays#legislatives2022 https://t.co/lbPzD7Oqb0

— L'insoumission (@L_insoumission) June 12, 2022
The leftist politician proudly announced that the president's party had been defeated, stressing that for the first time in the 5th Republic, an elected president could fail to secure a majority in parliament.
La #NUPES arrive en tête. Elle sera présente dans plus de 500 circonscriptions. Le parti présidentiel est battu et défait. Pour la 1ère fois de la 5ème République, un président élu n'arrive pas á obtenir une majorité. #NUPES #Legislatives2022 #VcommeVictoire pic.twitter.com/x2rsrS0i1K

— Jean-Luc Mélenchon (@JLMelenchon) June 12, 2022
However, the final results published by the interior ministry show that the left did not finish in the lead. Instead Ensemble (Together), the party alliance that supports Emmanuel Macron, came in first, albeit with a small margin of 20 thousand votes. Garnering 25.75 per cent of the votes, Ensemble came ahead of Nupes, which secured 25.66 per cent.
Résultats complets du ministère de l'Intérieur

🟠 Ensemble ! (LREM, MoDem, etc) : 25,75 %
🔴 NUPES : 25,66 %
⚫️ Rassemblement national : 18,68 %
🔵 Les Républicains (et alliés) : 10,42 %
⚫️ Reconquête : 4,24 %
🟤 Divers gauche : 3,14 %
🟢 Ecologistes : 2,67 %#Législatives2022 pic.twitter.com/2SwMOrq6Zl

— Nicolas Berrod (@nicolasberrod) June 12, 2022
In its coverage of the elections, Le Figaro has pointed out that Mr Macron's party and the left-wing coalition are running neck and neck in the race for a parliamentary majority and that for the first time in the 5th Republic, the president's party is not clearly in the lead after the opening round of the elections. Following the announcement of the results, the head of state asked his camp to be modest, according to press reports. As there are 577 representatives in the National Assembly, Macron's party should gain at least 289 seats to reach parliamentary majority. Seeing the current numbers, it is far from certain. The president's party may secure between 275 and 310 seats, if we go by the results published yesterday in the evening. Nothing has been decided and Jean-Luc Melenchon, the leader of the left-wing coalition is well aware of this, just as right-wing politician Marine Le Pen, whose party managed to garner 18.68 per cent in the elections.
In his speech, Mr Melenchon called on his supporters to go to the polls on Sunday to end the 30-year period of neoliberalism and prevent Macron from completing his disastrous project. He emphasized the role of young people, adding that the future belonged to them.
Déferlez dimanche prochain pour rejeter les projets funestes de M. #Macron.

Déferlez avec vos bulletins de vote pour mettre fin á 30 ans de néolibéralisme.#NUPES #Legislatives2022 #VcommeVictoire pic.twitter.com/hxd9PTZQ7V

— Jean-Luc Mélenchon (@JLMelenchon) June 12, 2022
He specifically addressed the youth in his tweet, calling on them to vote for the left on 19 June, if they have had enough of having to work alongside their studies and barely being able to finance them. He reiterated his party coalition's earlier promised aid of 1063 euros, payable to students.
« Je veux m'adresser aux jeunes. Le 19 juin, c'est á vous de déterminer votre avenir. Vous en avez marre de travailler á côté de vos études et de pouvoir á peine les financer ? Alors votez pour notre programme et l'aide de 1063 € ».@TrouveAurelie #NUPES #VcommeVictoire pic.twitter.com/sLS9tzbVMd

— Jean-Luc Mélenchon (@JLMelenchon) June 12, 2022
Marine Le Pen also responded to the outcome of the first round of the elections, calling on her voters to show up at the polls on Sunday to get the highest number of MPs into parliament. The right-wing politician believes that with the help of the electorate, they can form an extremely strong group that would protect both the purchasing power and the security of the French people.
J'appelle l'ensemble de mes électeurs á la mobilisation pour le second tour afin d'élire dimanche prochain un maximum de députés patriotes á l'Assemblée nationale. Nous pouvons obtenir un groupe très puissant afin de défendre votre pouvoir d'achat et votre sécurité. pic.twitter.com/ZDvZnW8Fds

— Marine Le Pen (@MLP_officiel) June 12, 2022

It is extremely important that Emmanuel Macron does not get an absolute majority, Ms Le Pen said, arguing that it would allow him to coerce his anti-social project on the people and do whatever he wants without asking them.
Dimanche prochain, il est important de ne pas laisser á Emmanuel Macron une majorité absolue, ce qui lui permettrait de nous imposer son projet anti-social et de faire ce qu'il veut, sans vous, et même, contre vous. pic.twitter.com/RVBes80QRa

— Marine Le Pen (@MLP_officiel) June 12, 2022