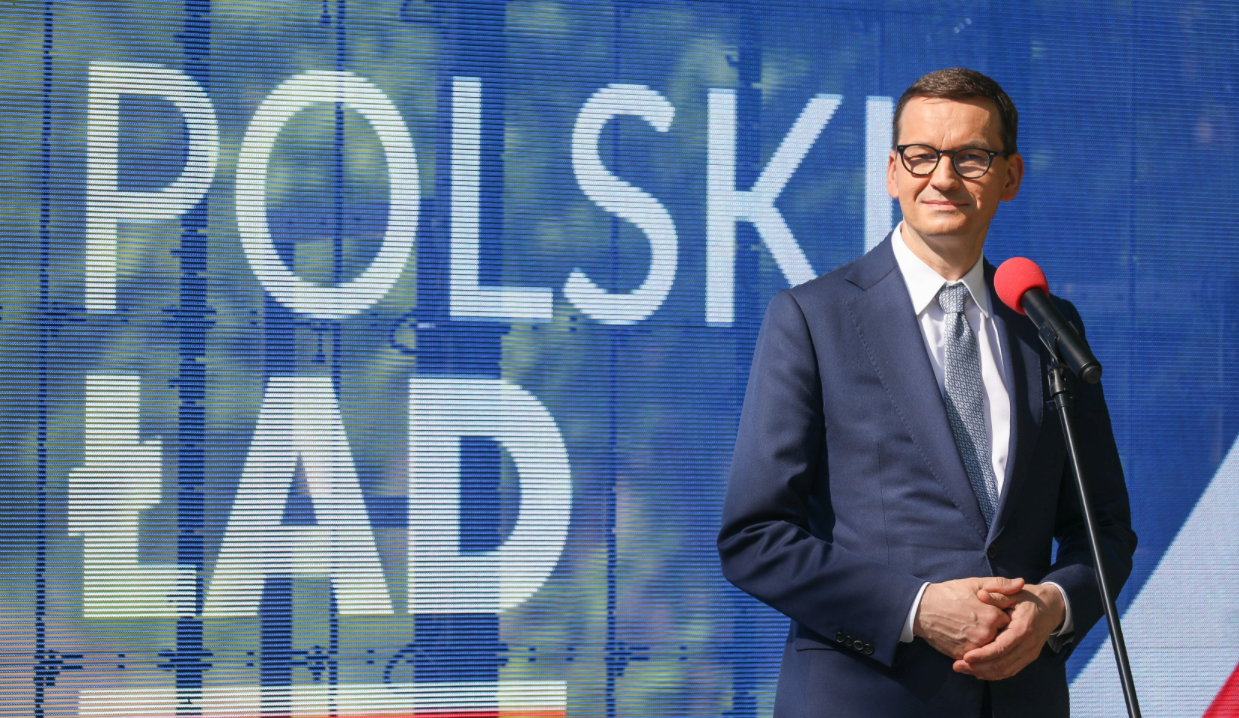 PM Morawiecki: Pandemic was like a protracted winter
The pandemic was like a protracted winter, while the Polish Agreement will bring revival and prosperity for many businesses, Polish PM Mateusz Morawiecki said during his nationwide trip, where he also shared details of the Polish Agreement, the government s post-pandemic recovery plans.
The Polish Agreement is a new socio-economic program, which focuses on Poland s post-pandemic reconstruction through tax cuts, tax exemptions, housing subsidies and job creation. The plans are being presented by PM Mateusz Morawiecki during his nationwide tour around Poland.
In Stezycy, the Polish premier visited the centre of JMP Flowers, one of Europe s largest flower producers. He said it was a great pride that Polish flowers are distributed all over the world, adding that the government would also strive to find sales opportunities for Polish products within the framework of the Polish Agreement.
He likened the pandemic to a protracted winter, adding that the Polish Agreement would mean a revival for many businesses. The government programme will help many companies increase their capital and production capacity.
Mr Morawiecki also visited a hospital in Ryk on Monday, where he said the Polish Agreement will also have a positive impact on healthcare.
The government will do everything in its power to provide Poles with European-level healthcare. In two years, six per cent of GDP will be spent on healthcare, and in six years the amount is slated to reach seven per cent, the Polish prime minister said.
He stressed that state subsidies and healthcare investments can only be really successful, if the government is able to cooperate closely with local governments and communities.
https://v4na.com/politika/a-magyar-otthonteremtesi-tamogatashoz-hasonlo-programot-jelentettek-be-a-lengyelek-44686/