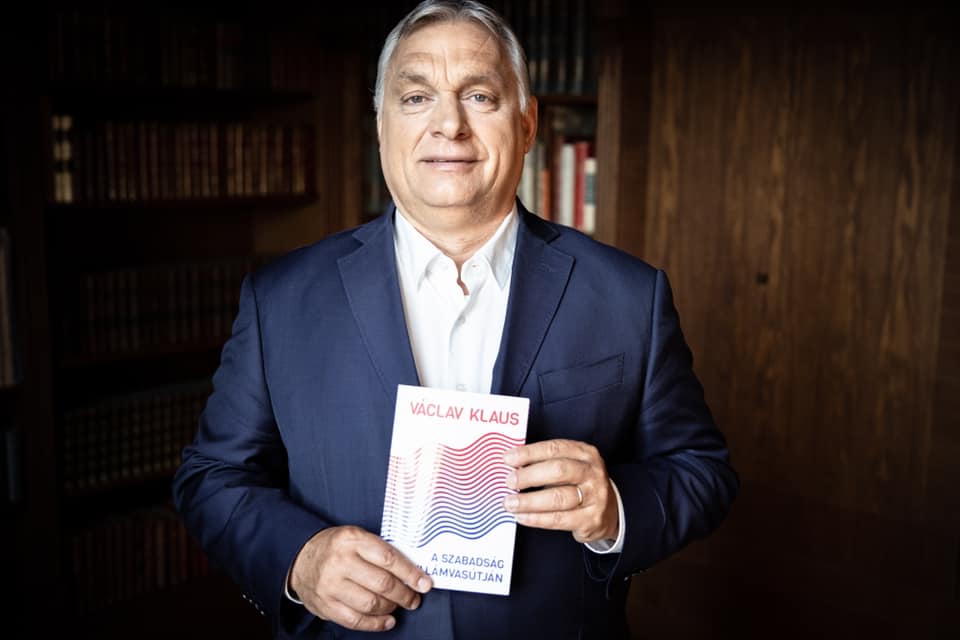 PM Orban greets "friend of the whole Hungarian nation" on his birthday
On Saturday Hungary s prime minister sent a congratulatory note to Vaclav Klaus, former president of the Czech Republic, on the occasion of his 80th birthday.
WORLD
JUNE 19. 2021 11:42
"After 32 long years, a new freedom fight is underway in Europe; now we are going to battle to preserve our Christian-conservative traditions, sovereign nation states, and Central European identity," Hungary s prime minister wrote, according to his press office.
The example set by the Czech Republic s former head of state serves as a pillar in this struggle, Mr Orban wrote. He pointed out that Vaclav Klaus had not only steered his own country "into the gateway of a new era," but also played a significant role in "Central Europe becoming the economic engine of the continent."
Mr Orban emphasized that he was grateful to the elderly politician for "his constant support for Hungary." I am proud that today I can "congratulate Mr President not just as a good friend of mine, but also of the whole Hungarian nation," he wrote.
Hungary s premier greeted Vaclav Klaus also on his social media in both Czech and Hungarian.
WORLD
Tags:
vaclav klaus
,
viktor orban