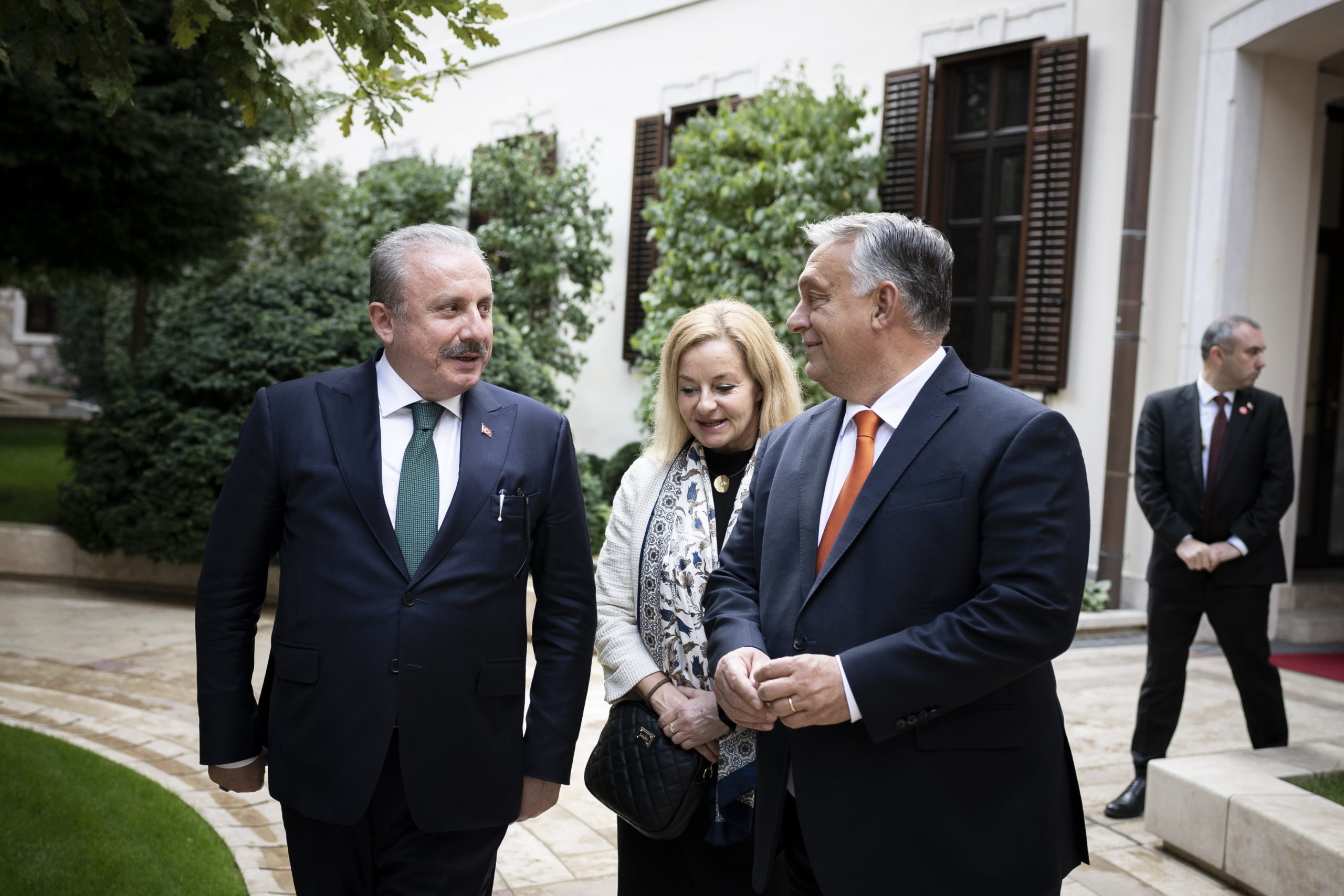 PM Orban holds energy security and migration talks with Turkey's speaker
On Thursday, Hungarian Prime Minister Viktor Orban met Turkish Grand National Assembly Speaker Mustafa Sentop, Bertalan Havasi, the PM's press chief told Hungary's state news agency (MTI).
During the talks, the parties agreed on issues of strategic importance for both Hungary and Turkey, the PM's press chief said, adding that the European sanctions adopted by Brussels did not bring an end to the war in Ukraine, and the ensuing energy crisis added increased relevance to the Hungarian-Turkish high-level consultations. Therefore, the capacity expansion of the east-west gas transit route was also discussed at the meeting.
Mr Orban said that he greatly appreciated that since our connecting to the TurkStream, Turkey has become one of the most important transit countries for natural gas supplies to the Hungarian market.
PM Orban and Speaker Sentop also discussed the joint fight against illegal migration. Hungary's PM said that
Europe cannot be stable and secure without the stability and security of Turkey. If Turkey did not make efforts to counter migration pressures, Europe would face an unprecedented wave of migration,
the premier explained.
At Thursday's meeting, the parties stressed the importance of a ceasefire and peace talks in the context of the Russia-Ukraine war, Bertalan Havasi said.
POLITICS
Tags:
energy
,
Hungary
,
Mustafa Sentop
,
turkey
,
viktor orban