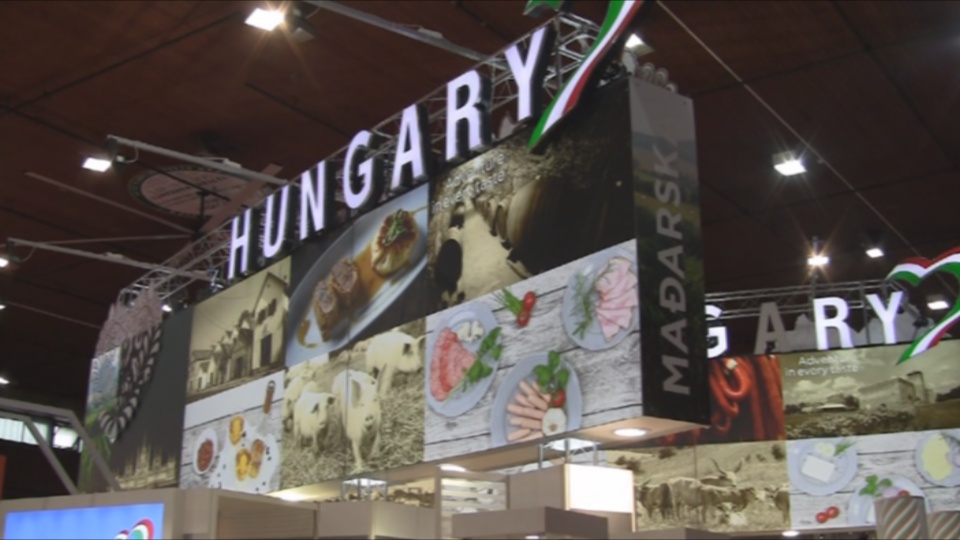 PM Orban: Hungary and Serbia to help each other in trouble
The 89th International Agricultural Fair in Novi Sad opened its doors on Saturday. This year its partner country is Hungary. The event was launched jointly by Hungarian Prime Minister Viktor Orban and Serbian President Aleksandar Vucic. In his speech, Mr Orban stressed that we are facing a difficult winter, but Hungary and Serbia can count on each other.
Helping each other out in times of trouble
Runaway inflation, rising hunger and war are facing everyone, PM Orban said at the beginning of his opening speech in Novi Sad. Hungary's premier opened the international fair together with Serbian President Aleksandar Vucic. In this difficult situation, however, Budapest can count on Belgrade's support, Mr Orban said, adding that he and Serbia's head of state had agreed that if there were problems in the supplies of one or the other country, they would provide assistance to the one in trouble.
A difficult winter ahead
Everyone will have to face grave difficulties next winter. Serbia is ready for this, but Hungary is also on the right track, Mr Orban said, explaining that Serbia is in a difficult position because it is outside the EU, while Hungary is because it is a member of the bloc. The two countries are implementing several joint projects. The most significant of these is the railway upgrade between Belgrade and Budapest. According to the Hungarian PM, the works are progressing well. He underlined that although this investment was criticised in the past, the war in Ukraine has increased the importance of this route for goods arriving through Greece to Europe. In the current situation, transport through Ukraine is almost impossible, Mr Orban said.
In 2020 and 2021, doctors and nurses became global heroes because of the coronavirus pandemic. In the upcoming period, this role will be passed onto farmers, Hungary's prime minister said. They are the ones who will have to ensure that there are no supply problems in the food industry. No land can be left fallow, orchards cannot be left untended, Mr Orban said. As the war in Ukraine could lead to food shortages in a large part of the world, migration could intensify. Immigrants will now come to us from further afield, not in search of a better life, but to survive. Serbia and Hungary are strong agricultural countries, so neither should have any supply issues, he added.
To avoid endangering its own economy, Hungary will not accept any decision by Brussels that would raise prices or endanger the lives of Hungarians, the Hungarian PM said, referring to possible further sanctions against Russia.
Hungary is always on Serbia's side
Following PM Orban, Aleksandar Vucic also addressed the opening ceremony of the agricultural fair in Novi Sad. The Serbian President thanked Hungary's prime minister for the sincere friendship between Serbia and Hungary. Serbia's head of state pointed out that the two countries' cordial relations are also reflected in economic indicators. An example of this is that seven years ago Hungary was only seventh in the EU in terms of its trade volume with Serbia, and now it is in second place.
Mr Vucic stressed that Hungary always stands up for Serbian interests in Brussels, and Belgrade is grateful to Budapest for this. Regarding the current situation, he added that people in Serbia feel almost nothing in terms of the war raging in the east of Europe. There is no shortage of anything in the country. Both countries are preparing for the winter, which is why it is particularly important that Mr Orban has offered his help to promote Serbia's efforts in building up energy reserves, the Serbian president said.
1100 exhibitors from 21 countries to showcase in Novi Sad
The region's largest agricultural fair opened on Saturday after a forced break due to the coronavirus pandemic. Visitors will be able to view products from 21 countries in person this year again. In recent years, visitors could only learn about the latest developments in agriculture on virtual tours because of the epidemic. Now that the virus situation is over, everything is back to normal, including this fair.
In addition to food and drink, visitors will also have the opportunity to discover what insurance companies have to offer, participate in business round-tables and exchange ideas at professional meetings. Hungary is the partner country of the fair, while Morocco will debut as a newcomer.
Besides the smaller and cheaper products, it is also possible to purchase expensive machines at the fair. According to earlier announcements, the most expensive piece of agricultural equipment at the fair in Novi Sad will be a harvester, with a price tag of 450 thousand euros.
Hungarian wines and palinkas in Novi Sad
Hungary is the guest of honour and partner country of the 89th Novi Sad Agricultural and Food Industry Fair. The last time this happened was 12 years ago. The fact that this honour has been bestowed on the country again is also a sign of good bilateral relations, Attila Pinter said in an interview with Serbia's Pannon Television. Hungary's ambassador in Belgrade said Hungary was preparing with a high-quality programme. They are not just focusing on the fair, but are also organising various cultural and touristic events and a show kitchen to be held next week.
The ambassador stressed that no sectors of agriculture will not left unpresented by Hungarian companies, as the exhibiting Hungarian companies.will cover the full range of the agricultural sector.
53 Hungarian companies are exhibiting at the fair
According to Mr Pinter, Hungarian companies will be present in all segments of the fair. The diplomat stressed that Hungarian and Serbian agricultural companies have enjoyed cordial relations even in the past. In recent years, bilateral agricultural trade has been around 100 million euros, but Belgrade and Budapest also cooperate in many other areas.
Last year, they signed an agreement aimed at increasing cooperation between the two countries in areas where they face serious problems, including the ageing of the farming community. The fact that both countries are committed to GMO-free food also offers an opportunity for cooperation.
Hungary's ambassador in Belgrade also recalled that both Hungary and Serbia were facing serious challenges in the field of agriculture due to the coronavirus-induced crisis and the ongoing war in Ukraine. To develop cooperation further, the fair will also host a Hungarian professional day. The meeting, which will take place on Monday , will focus on agricultural digitisation.