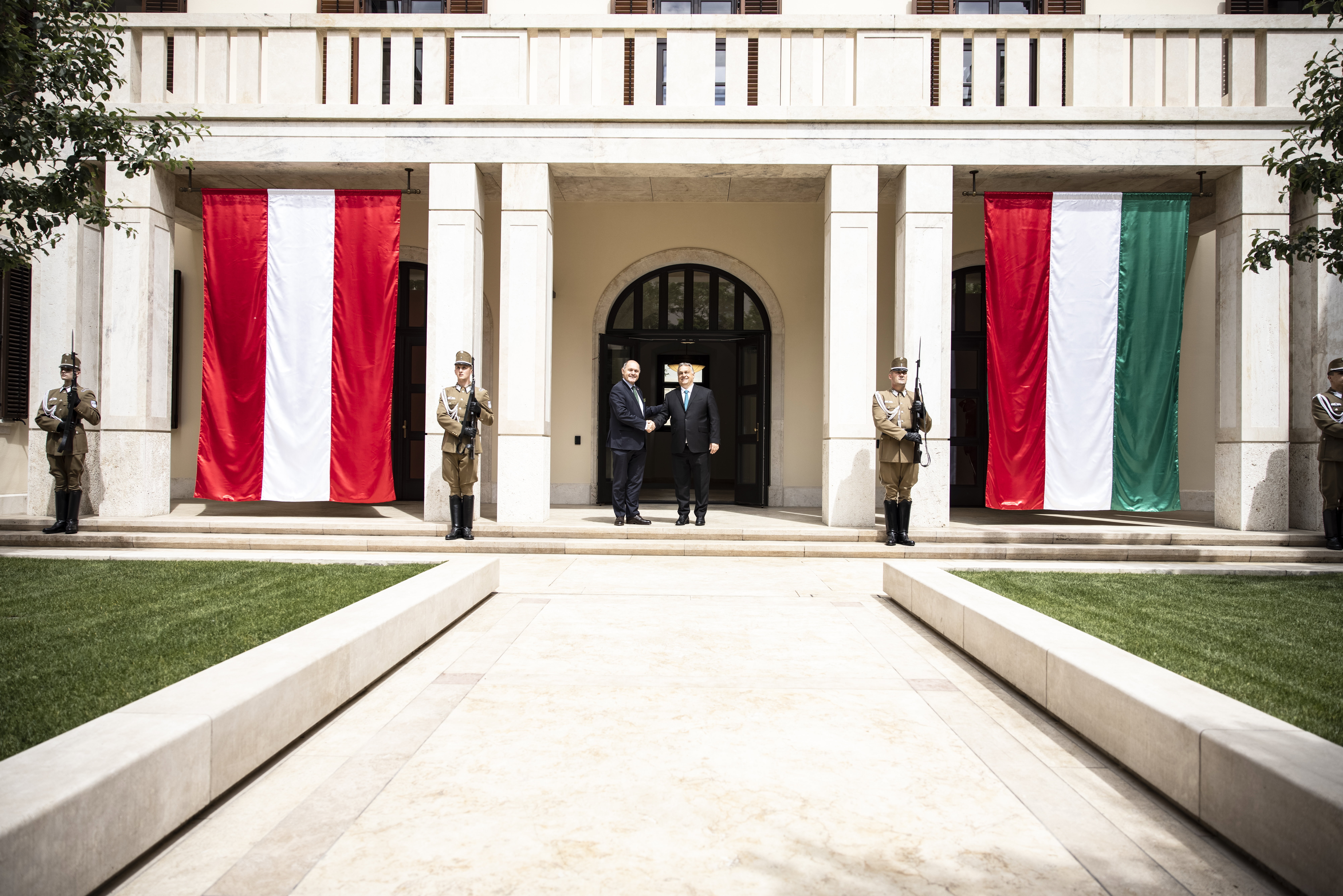 PM Orban meets Austrian National Council President
On Monday Hungarian Prime Minister Viktor Orban received Wolfgang Sobotka, president of the National Council, the lower house of the Austrian parliament. The two leaders discussed the two countries successful pandemic response efforts as well as the resurgence of illegal migration, PM Orban s press chief told Hungary s state news agency (MTI).
PM Orban explained that vaccinations in Hungary have made it possible to begin the gradual lifting of restrictions, adding that the country is now among the best performers in Europe both in terms of its vaccination rate and the easing of restrictions. We are happy to see that Austria, too, is gradually returning to normal life and people travelling for tourism purposes can enter the country again, he said.
During the talks, parties agreed that it may take long weeks before the European Covid passport is introduced. Until then, the mutual recognition of immunity certificates could be a viable solution and Hungary is ready to conclude a bilateral agreement with Austria. 
Viktor Orban and Wolfgang Sobotka also discussed the issue of resurgence in illegal migration. They stressed that the pandemic has only caused a temporary drop in the migration pressure, noting that within a short time, a significant new influx of migrants may reach the EU, making it important to reinforce and protect the bloc s external borders.
POLITICS
Tags:
austria
,
coronavirus
,
Hungary
,
migration
,
pandemic
,
viktor orban
,
wolfgang sobotka