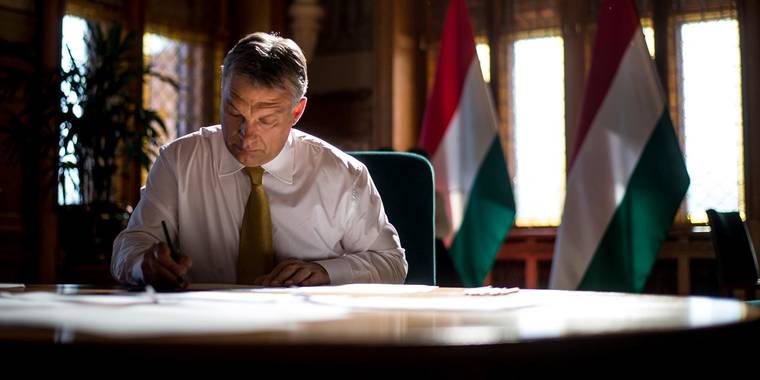 PM Orban: Traditions bring peace, joy and harmony to people's lives
Hungarian Prime Minister Viktor Orban has sent a letter of well-wishes to the Jewish community in Hungary on the occasion of the Jewish New Year.
WORLD
SEPTEMBER 24. 2022 12:59
"We all share the experience that
the traditions inherited from our ancestors bring peace, joy and harmony to people's lives, which not only brighten the holidays, but also give strength in everyday life."
the premier wrote in a letter delivered to Andras Heisler, chairman of the Federation of Hungarian Jewish Communities(MZSIHISZ), Slomo Koves, chief rabbi of the Unified Hungarian Jewish Congregation (EMIH), Robert Deutsch, chairman of the Autonomous Orthodox Jewish Community of Hungary (MAOIH), Gyorgy Szabo, chairman of the Hungarian Jewish Heritage Public Foundation (MAZSOK) and Tamas Rona, chairman of the Jewish Prayer Association of Hungary (ZSIMOK).
"On the occasion of Rosh Hashanah, let me greet you and the Hungarian Jewish community. May this New Year be as sweet and round for you as the honey and apples on the festive table. May you all have a good year!" – PM Orban concluded his letter.
WORLD
Tags:
Hungary
,
jewish new year
,
viktor orban