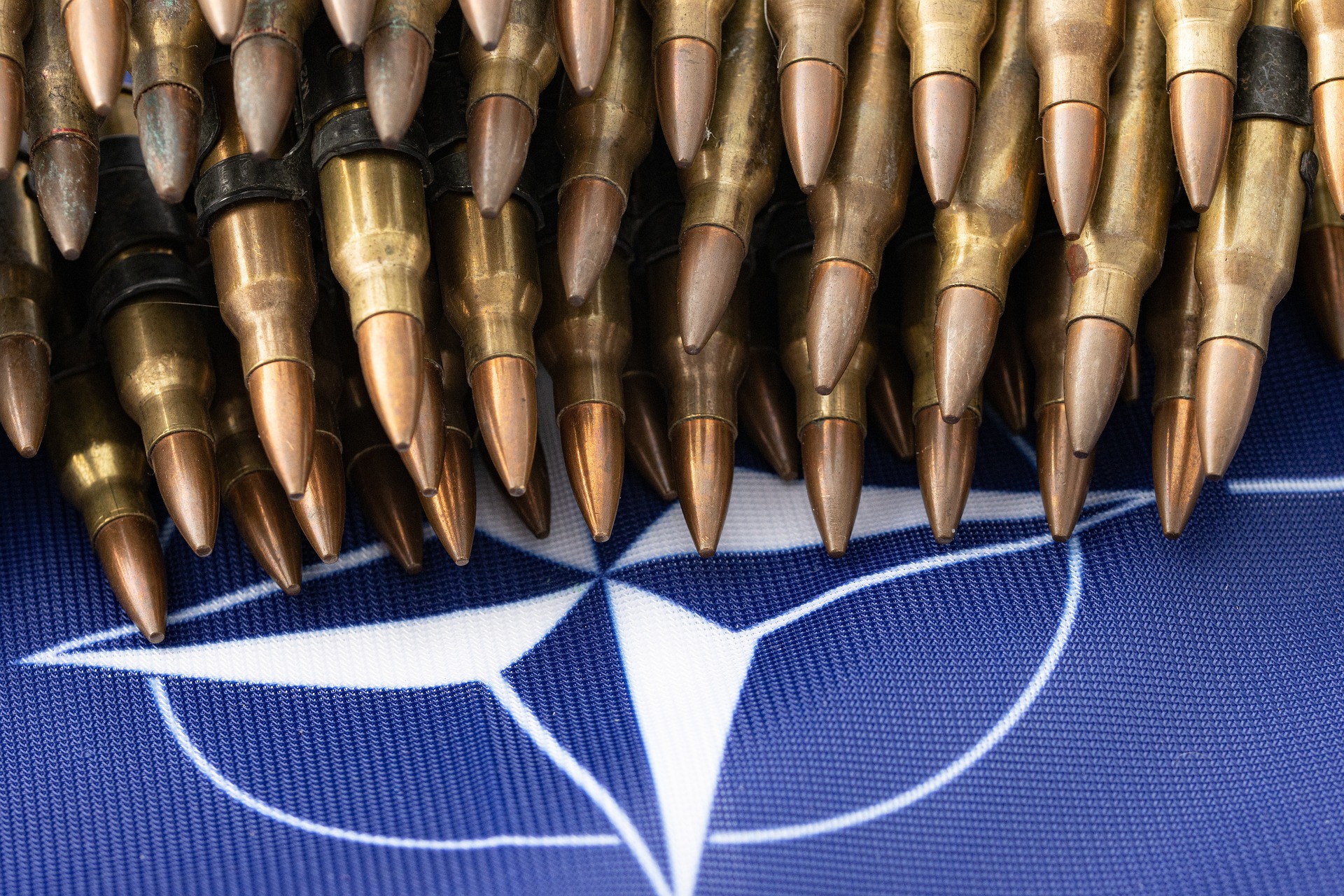 Poland boosts defence spending
Poland is to spend 4 per cent of its GDP on defence, which is the highest among NATO countries. Meanwhile, the Polish economy performed better in 2022 than experts had previously projected.
Poland will spend 4 per cent of its GDP on defence this year, Polish Prime Minister Mateusz Morawiecki announced during a recent visit in Siedlce, eastern Poland, where he met with soldiers.
He emphasized that there is no strong state without a strong armed force, noting that the war in Ukraine has forced his government to increase its defence capability.
Strengthening the country's armed forces and increasing NATO's presence on Polish territory are "absolute top priorities" for his government, he added.
PM @MorawieckiM: The war in #Ukraine makes us arm ourselves even faster. This year we will make an unprecedented effort – we will allocate 4% of GDP to the Polish army. Perhaps the most among all @NATO countries. pic.twitter.com/OOr5Cj38OI

— Chancellery of the Prime Minister of Poland (@PremierRP_en) January 30, 2023
Poland announced last March that the country would raise its defence spending to 3 per cent of GDP, but the conflict in Poland's south-eastern neighbour makes it necessary to arm itself even faster, Mateusz Morawiecki noted. With 4 per cent of GDP going to the military budget, Poland would be making the highest commitment relative to its economy, ahead of Greece's 3.87 per cent spending recorded in 2021.
Last July, Defence Minister Mariusz Blaszczak announced the country's intention to create "Europe's strongest land force," and struck a deal with South Korea about state-of-the-art K2 Black Panther tanks and their manufacture in Poland in the future. In addition, the Polish government purchased Patriot and Himars systems, F-35 fighter jets and Abrams tanks from the US. In case of the latter, the whole order must be ready and delivered by 2026. As part of the full package, Poland is expected to receive logistics support, training and simulators.
Czołgi Abrams, na których będą szkolić się żołnierze Wojska Polskiego są już w 🇵🇱. Będziemy gotowi, kiedy pojawią się pierwsze z 250 najnowocześniejszych czołgów, które zamówiliśmy. Polska będzie dysponowała nowoczesną, potężną siłą, aby w sytuacji zagrożenia odstraszyć agresora. pic.twitter.com/bWOFOKvE3m

— Mariusz Błaszczak (@mblaszczak) July 18, 2022
In March last year, Poland also signed an agreement with the United Kingdom about the Sky Sabre defence system to support Poland's air defence. The system is operated by a staff of 100.
The UK will deploy a Sky Sabre Air Defence System to Poland and 100 personnel to operate it.

This comes at the Polish Government's request.

Sky Sabre has unprecedented speed, accuracy, performance and target acquisition, which will significantly enhance Poland's air defences. pic.twitter.com/7W0TR10O2t

— Ministry of Defence 🇬🇧 (@DefenceHQ) March 17, 2022
Meanwhile, Poland's economic performance was better in 2022 than what experts had previously estimated, as revealed by the data put out by the Statistics Poland (GUS). Economic recovery from the 2021 coronavirus epidemic was somewhat hampered by the outbreak of the Russia-Ukraine war in 2022, although annual growth still exceeded economists' estimate of 4.5%.
According to the preliminary estimate, the increase of real gross domestic product (#GDP) in 2022 was 4,9% compared with 2021, against to an increase of 6.8% in 2021 (constant prices of the previous year).
https://t.co/a0i07Wj2LL#StatisticsPoland #statistics #NationalAccounts pic.twitter.com/nD2DuRpF2D

— Statistics Poland (@StatPoland) January 30, 2023