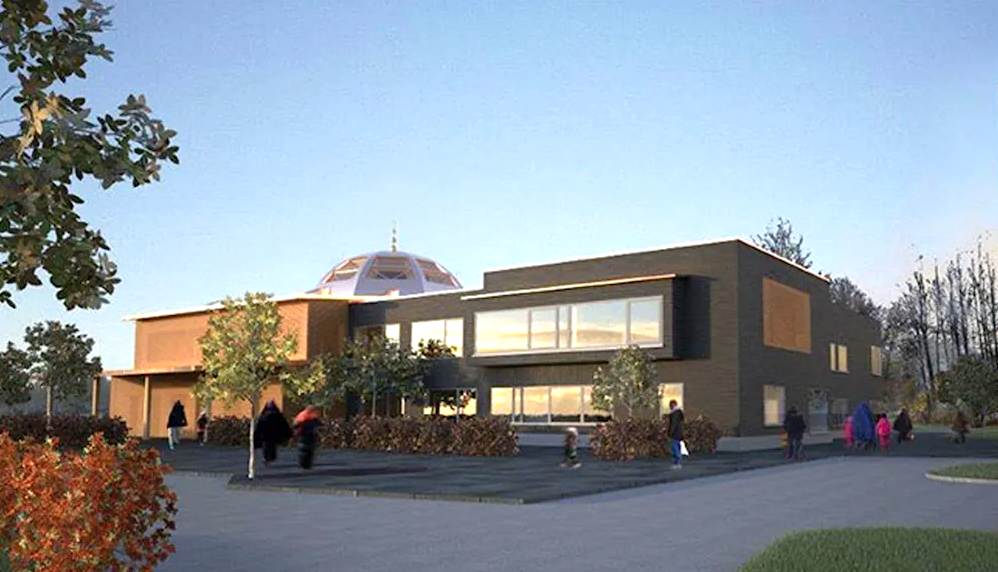 School to be demolished to give room for mosque
The Muslim federation of the Swedish town of Borlange is to purchase a sizable real estate from the local municipality to build an Islamic centre, including a mosque, on it. To facilitate the construction, the municipality has offered to tear down an existing school building on the property.
WORLD
JUNE 19. 2021 14:47
On the large property in question there is a school building and, in order to facilitate the construction, the municipality has offered to demolish it.
Not much is known about the funding of the mosque, which is planned to be a two-storey building on 1,200 square metres, but Ibrahim Hamad claims that "it will cost zero kronas" for the municipality of Borlange. According to Sweden s public radio, the constuction costs will be paid by the Islamic federation with the help of other Muslim communities in the country.
Funding practices of mosques and Islamic cultural centres in the countries preferred by immigrants are not always clear. For example, the "gigamosque" being built in Strasbourg is primarily financed by Qatar and Turkey, but the project will also receive funding from Milli Gorus (CIMG), the Turkish Islamist religious association blacklisted by the German government.
https://v4na.com/nagyvilag/europa-legnagyobb-mecsetje-epul-fel-strasbourgban-44993/
In Sweden an increasing number of local Muslim communities are building mosques. A giant place of worship – featuring a 26-metre tall minaret and boasting a planned budget of 6 million dollars – is under construction in the city of Vaxjo but, according to press reports released in May, Sweden is planning to host what s being billed as "the northernmost mosque in the world" in the city of Lulea.