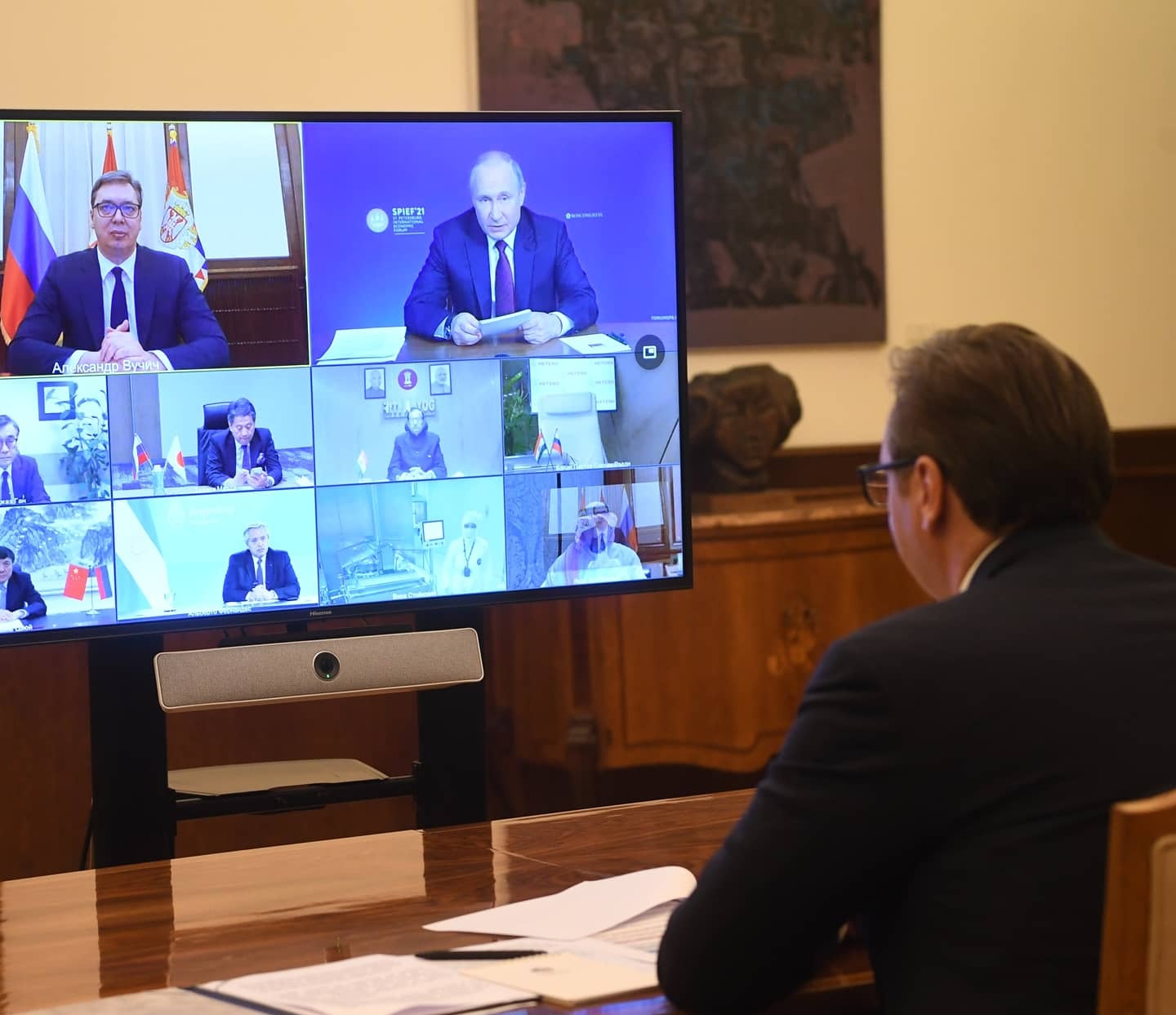 Sputnik V production kicks off in Serbia
Serbian President Aleksandar Vucic and Russian President Vladimir Putin announced the start of the Sputnik V Russian vaccine production at the Torlak Virology Institute in Belgrade.
The vaccine production line was set into operation when Dr. Vera Stojilkovic, director of the Torlak Virology Institute in Belgrade, pushed the start button. The Serbian and the Russian president took part in the event online by video call.
Russian President Vladimir Putin stressed that an effective fight against the coronavirus is only possible through joint efforts at a global level, and that vaccination is necessary in order to protect the health and lives of people.
As the president stated, Russia is open to cooperation with all countries.
"This is our position as a matter of principle. We are open to cooperating with everyone in the field of epidemiological security," Putin said.
Serbia is the first European country licensed to manufacture the Russian vaccine. In the initial period of four to six months, 4 million doses of Sputnik V will be produced in the country.
The first jab manufactured at Torlak, is expected to arrive at one of the vaccination points in 10 days. The director of the institute pointed out that Serbia was one of the first countries to start immunization against COVID-19 with the Sputnik V vaccine.