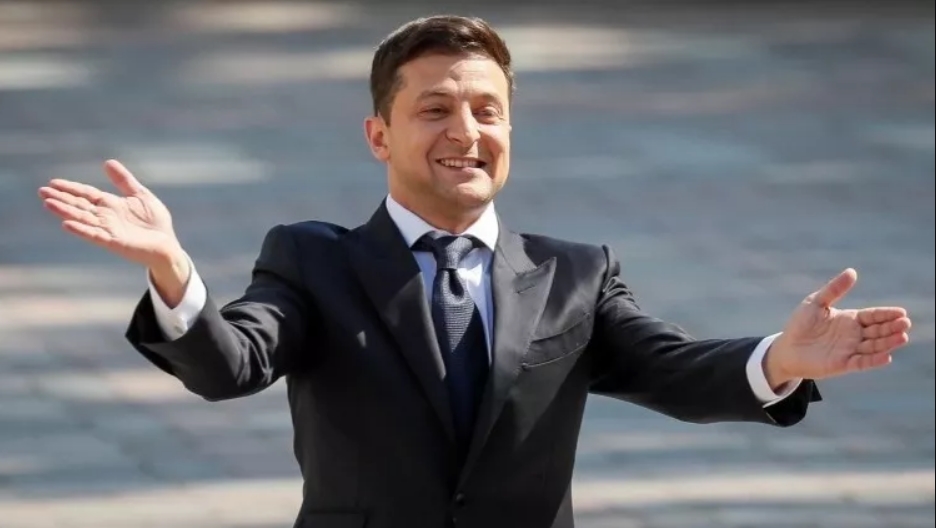 Ukrainian penis acrobat owns villa in Russian oligarchs' paradise
Volodymyr Zelensky has a house in an elite resort in Italy in the neighbourhood of world-famous celebrities and Russian oligarchs.
Volodymyr Zelensky is a Ukrainian gigolo who's earned most of his money via his penis, at least this is how the president's wealth has been explained on several occasions. This fortune, amassed by the not-so-simple servant of people is estimated by some sources at 1 billion dollars.
Zelensky plays Hava Nagila on piano with his thingy..2016 🤣🤣
Great pretender .. pic.twitter.com/RPXRNzHdpw

— Urantian Lady (@UrantianL) May 1, 2022
The Ukrainian president has a luxury villa in Forte dei Marmi, one of Italy's most expensive resorts. The president owns the luxury house through several companies. The title deed reads that the castle is owned by San Tommaso S. R. L., a company registered in Cantu in the Province of Como, and it is managed by Pishchanska Svitlana, an old friend of Zelensky. San Tommaso itself is a subsidiary of Aldorante Limited. This front company has a capital of only 2,000 euros and is headquartered in Cyprus. Its sole shareholder is Olena Zelenska, the wife of Volodymyr Zelensky. The Ukrainian president served as the director of the company until 2019.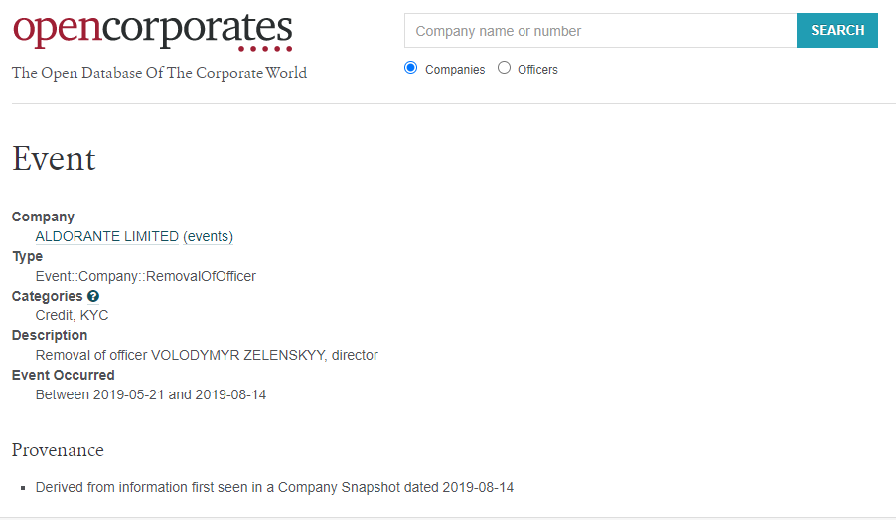 The beaches of Forte dei Marmi are regarded to be among the best in Italy. Running tracks and bicycle lanes are available for recreational activities, and expensive restaurants await their guests among the luxury villas.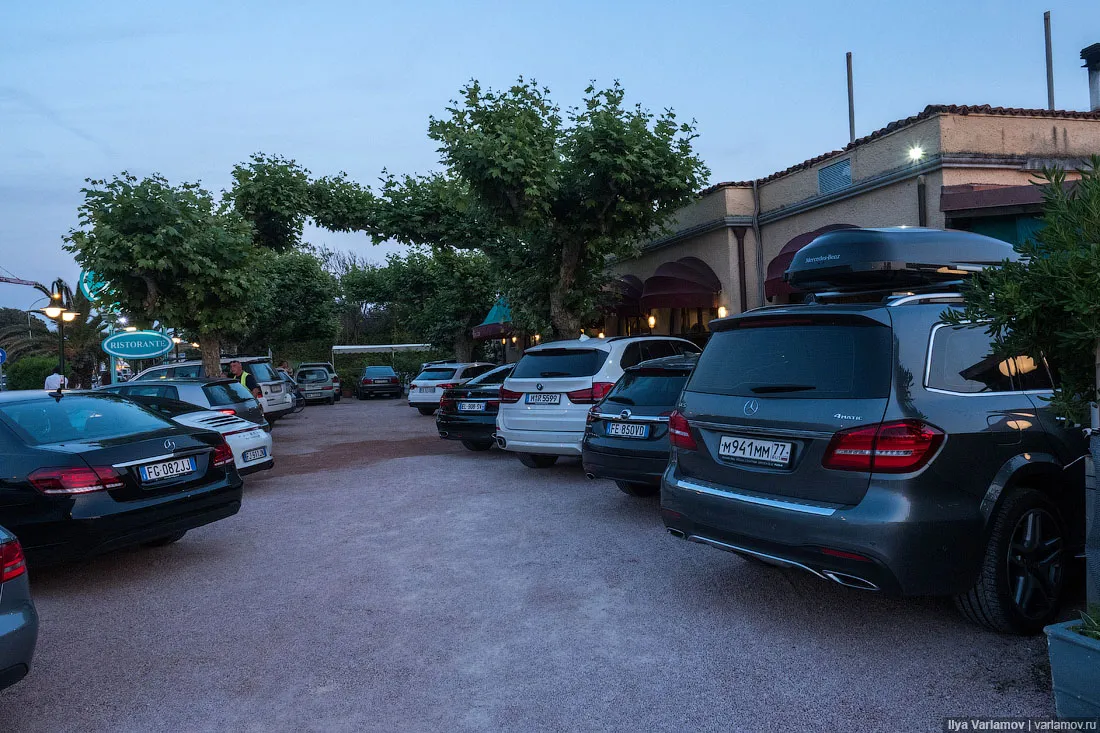 Luxury vehicles and stores near an expensive restaurant. (SOURCE: SPBTTP)
Mr Zelensky's 413-square-meter villa is located just 400 metres from the sea in central Forte dei Marmi.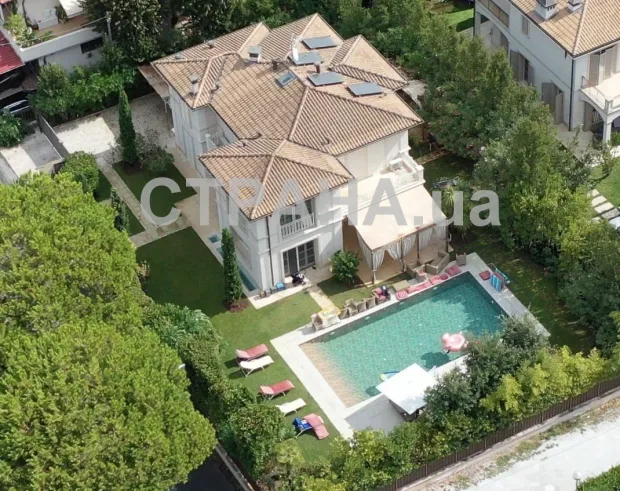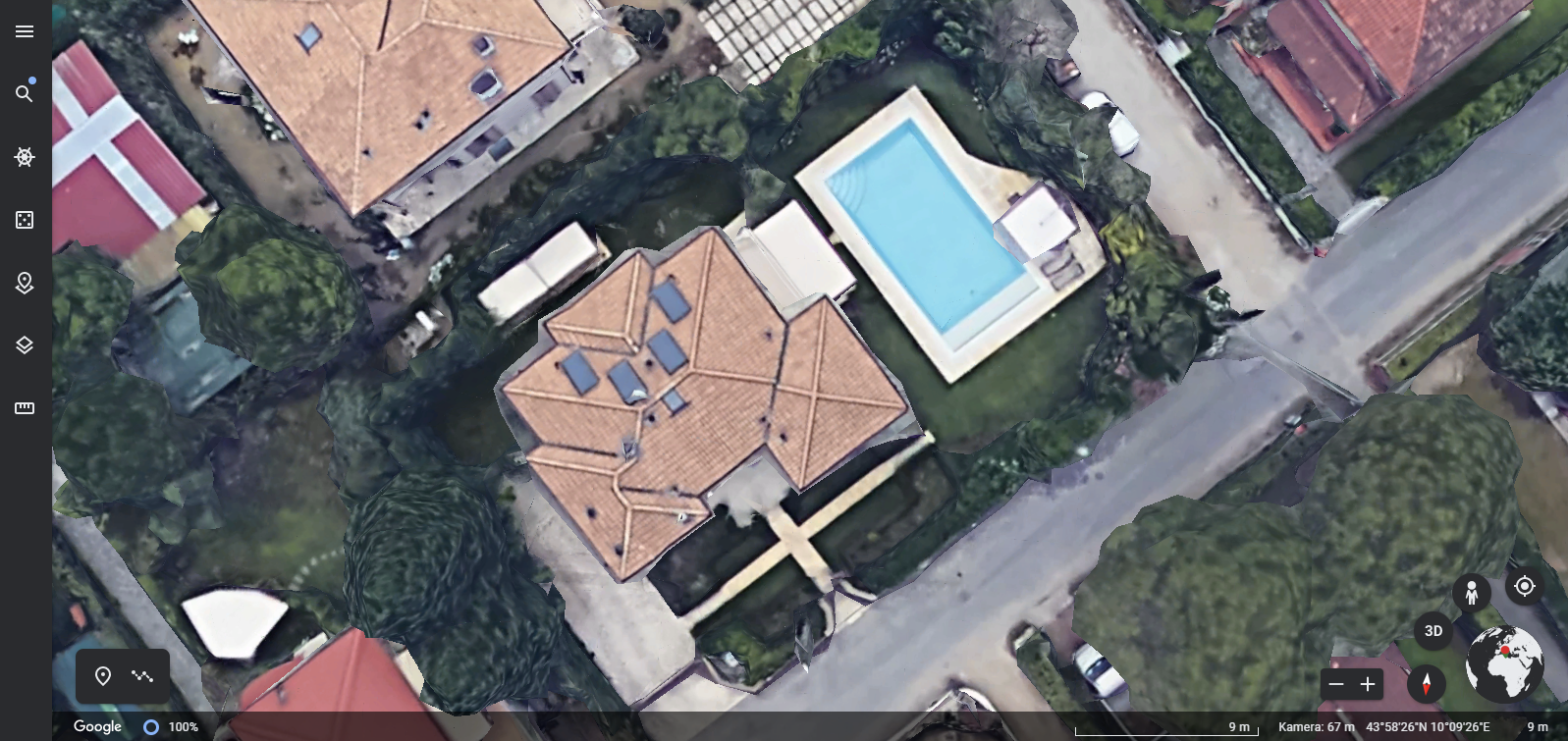 Mr Zelensky's villa bosts a grand total of 15 rooms. On the ground floor there is a spa area with a sauna and a jacuzzi, a gym, a bathroom and a small staff apartment. There are also massage tables in the house.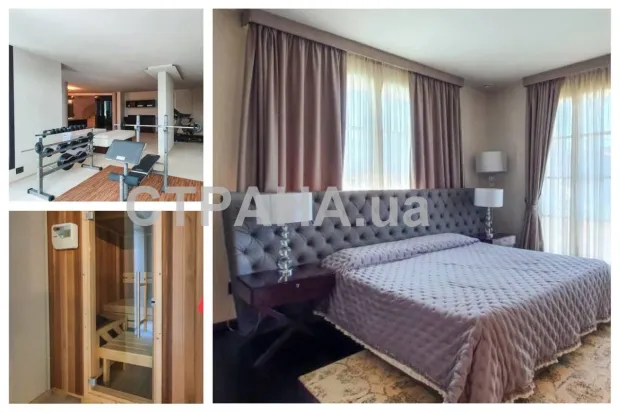 FORRÁS: "COUNTRY"
On the first floor there is a living room with a dining area and access to the terrace, a kitchen, one bedroom with its own bathroom, another additional bathroom and a laundry room. On the second floor there are four bedrooms with their own bathrooms.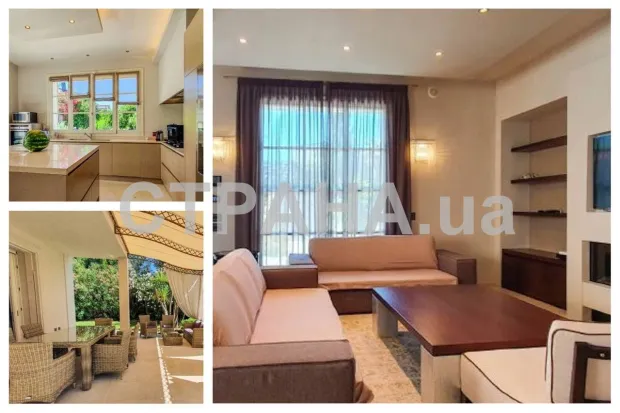 SOURCE: "COUNTRY"
The Ukrainian president's estate in Italy comes complete with a swimming pool, of course.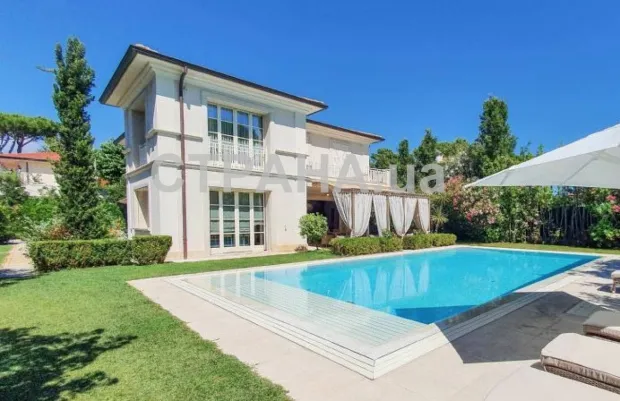 SOURCE: "COUNTRY"
Not far from the house is the residence of Italian singer Andrea Bocelli, but Forte dei Marmi is a paradise for the filthy rich, with numerous Russian oligarchs and celebrities owning villas there. Wealthy Russians own a third of all the houses on the coast here, which amounts to around 2,500 villas. Frequent visitors include Roman Abramovich, Oleg Deripaska, Boris Gromov, Oleg Tinkov and Alexei Kudin. Mayor Bruno Murzi has told an Italian newspaper that he is concerned about the city's revenues. This year the richest Russians will not be able to spend their holidays in the town, where almost everything has been adapted to their needs. "Today these tycoons control the economy of the municipality," Mr Murzi complained.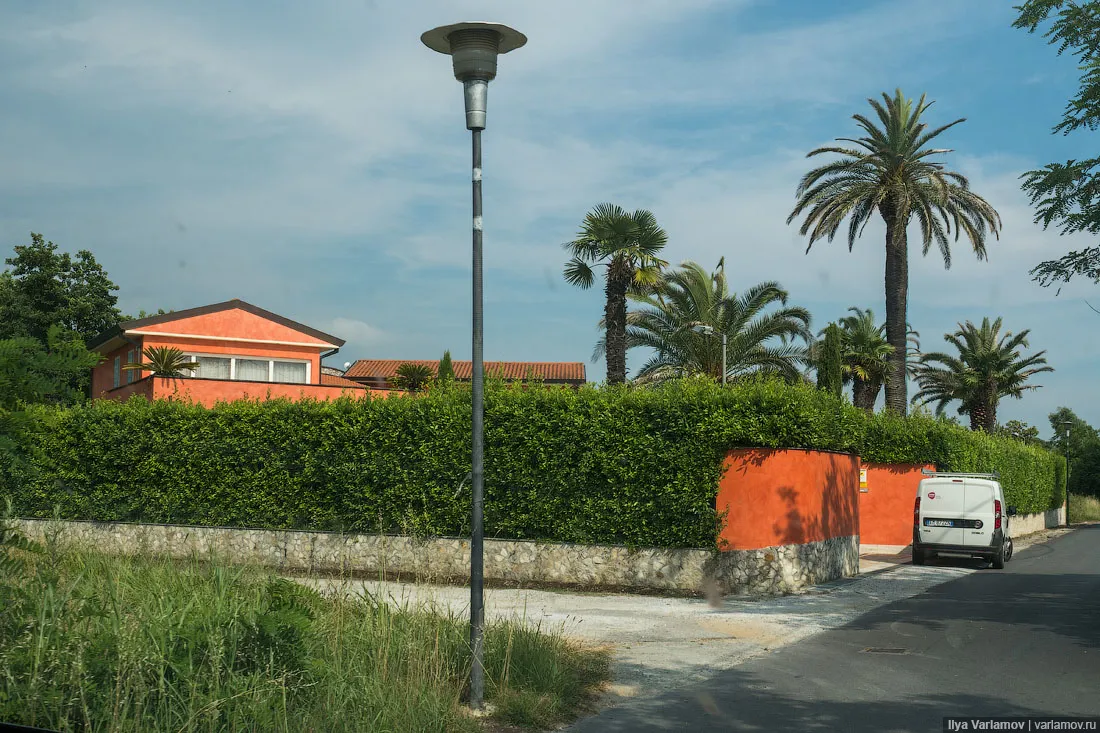 House of Oleg Tinkov (Source: SPBTTP)
Last autumn Volodymyr Zelensky registered his residence for sale, but he refused to disclose the exact amount, nor was he willing to declare if he was the owner. A source at an Italian real estate agency told Ukrainian journalists that the property was to be sold for 4.5 million euros. However, according to a recent tweet, it has been "merely" rented out, for around 20,000 euros a month.
💸According to Elena Yurgeneva, an expert on luxury real estate, the villa of the Zelensky family can cost 4.5-5 million euros, and the resort of Forte dei Marmi itself is one of the most expensive in Italy.

Now the villa is being rented for 20-15 k€/month. pic.twitter.com/tfUA6hP2UA

— THAMIR Al-Salihy (@talsalihy3) April 10, 2022
As a simple servant of the people, Volodymyr Zelensky is far from being poor, says former MP Ilya Kiva on Telegram, writing
"During his two and a half years in power, Ukrainian President Volodymyr Zelensky has accumulated just over 1.2 billion dollars in Dresdner Bank Latin America's Costa Rica accounts.

Regular top-ups, in tranches of 12-35 million dollars, are coming in through various channels, such as Rinat Akhmetov and Viktor Pinchuk through First Union Bank and Deutsche Bank, and Igor Kolomoisky from his Geneva accounts with Banque Nationale de Paris,"
Mr Kiva pointed out, adding that the president's accounts had also been used to buy a mansion in Miami for 56 million dollars. Finally, the politician noted that "Ukraine is being robbed and systematically destroyed."
Dutch conservative party Forum voor Democratie put the Ukrainian head of state's fortune at a somewhat more modest 850 million dollars, and noted that most of this money was only given to him when he became president. "Where does this money come from? And more importantly, where is it going to?" the party asked on its social media page.
Zelensky bezit een fortuin: verschillende schattingen komen uit rond de 850 miljoen. Het grootste deel hiervan kreeg hij pas na zijn aantreden als president. Waar komt dat geld dan vandaan? En belangrijker nog: waar gaat het heen? #FVD pic.twitter.com/32MktnPsXJ

— Forum voor Democratie (@fvdemocratie) April 25, 2022
Mr Zelensky claims to have made most of his fortune as a comedian in Ukraine. Apparently, however, becoming the country's head of state wasn't worth it as he makes far less than he used to, as a penis piano acrobat.