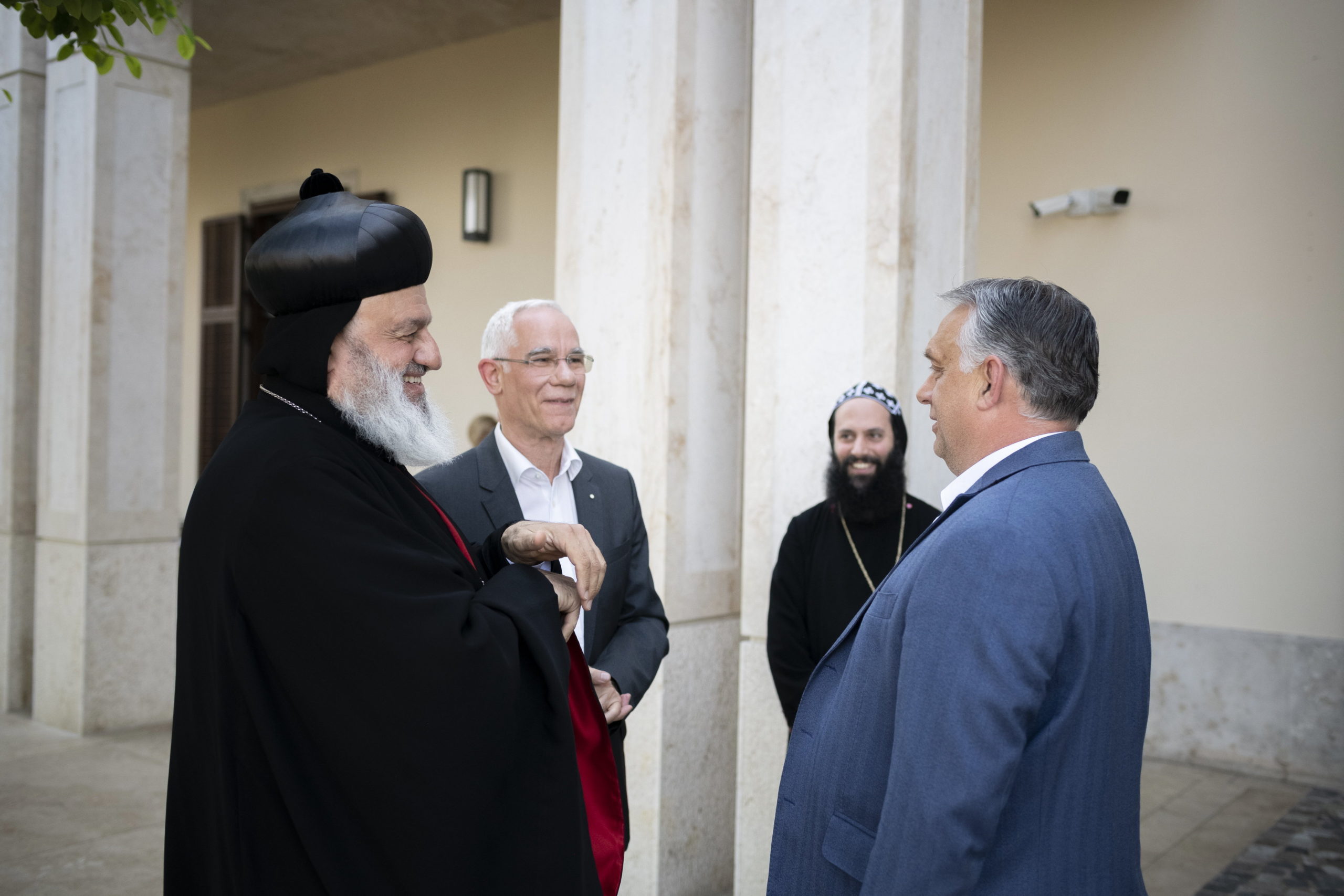 Viktor Orban meets with Syriac patriarch: We reject sanctioning church leaders
Hungary's prime minister received Ignatius Aphrem II, patriarch of the Syriac Orthodox Church, in his office in the Carmelite monastery on Thursday, Bertalan Havasi, the PM's press chief told the Hungarian state news agency (MTI).
Patriarch Ignatius Aphrem II was one of the Orthodox dignitaries who appealed to Viktor Orban in a letter, asking him him to block the European Commission's plan to sanction Patriarch Kirill, head of the Russian Orthodox Church.
During Thursday's talks, the Syriac patriarch pointed out that
placing a Christian Church leader on a sanctions list would set a precedent that would confuse millions of Christian believers.
PM Orban reiterated that Hungary will not support the inclusion of church dignitaries on the sanctions list, as this would also affect the issue of religious freedom of communities in Hungary, which is "sacred and inviolable."
Ignatius Aphrem II thanked the premier and the Hungarian people for their continued support of Christian communities in need, the press chief said.