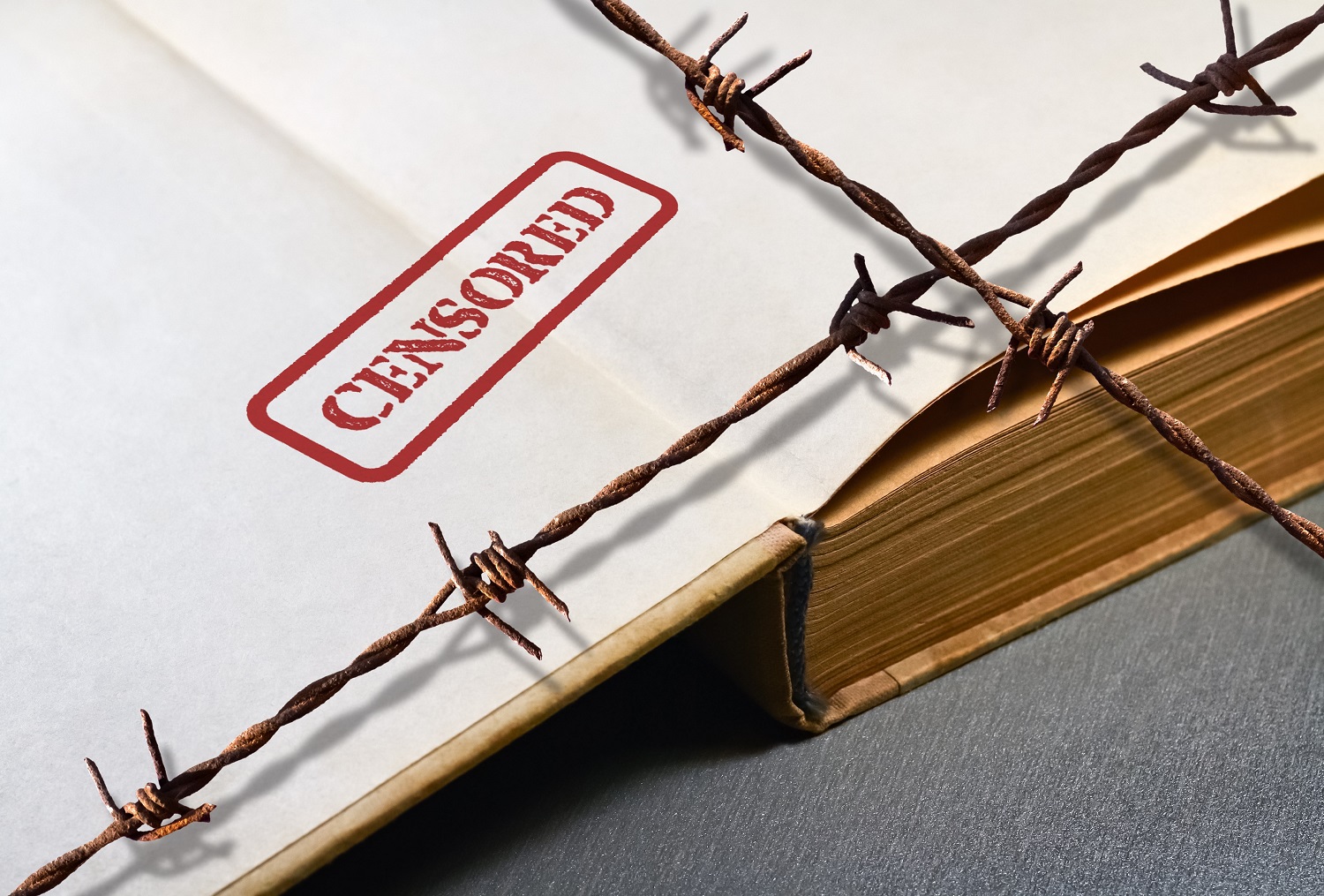 Communist censorship and how artists freedom of expression is restricted
After the Communist parties assumed power in Central and Eastern Europe, censorship of artists and their works has became common practice. People s freedom of expression was most violently restricted during the 1950s, but even in the 1980s, a film made in Poland was banned by Communists fearful of losing their grip on power.
When Stalin s Red Army marched through Eastern Europe and reached Berlin in 1945, a process during which it took control of ten sovereign states, it also brought along its Communist censors. Within a few years, the Communists assumed power in the Soviet Union s Central and Eastern Europen satellite states, typically through electoral fraud.  Although the party has set up committees to control content, it was particularly cautious no to use or refer to the term censorship in their names. As a first step, the party banned any openly antisemitic, fascist and Nazi literature, and then banished writers and poets of the aristocracy and the bourgeoisie (labelling them as "class-alien"). If intellectuals decided to flee to the west from Communist oppression, it was usually regarded as an aggravating circumstance by their Soviet censors.
In Czechoslovakia, Poland, Hungary, Romania and Bulgaria, books and films were mostly banned for political reasons and censorship was the toughest in the 1950s. "The fate of films was already sealed and decided at the screenplay phase, so the reason we don t find too many banned films in this era is because they were never made. During Janos Kadar s regime in Hungary, however, the most exciting challenge was to discover the fluid boundaries between forbidden and permitted art," according to an article published by Múlt-kor, a Hungarian history magazin, in April 2008. Following Stalin s death in 1953, state censorship has gradually become more lenient, but bans were re-introduced in the aftermath of the 1968 Prague Spring in Czechoslovakia, and by the strengthening of the Polish Solidarity movement (1980-1981).
Soviet Union
Although Soviet film director Sergei Eisenstein was a devout supporter of Communism, he was repeatedly forced by censors to engage in public self-criticism. In the film Man Follows the Sun (1961) by Mikhail Kalik, who has been to the forced labour camps of the Gulag, a short erotic scene has provoked disapproval from the Communist party s first secretary Nikita Khrushchev. As a result, Kalik s film was banned, and two other movies by the director were also withdrawn from distribution. Renowned director Andrei Tarkovsky also faced a number of atrocities as his screenplays in the 60s and 70s were rejected one after the other. His shootings were hindered and his completed films were banned. Eventually, the director left the Soviet Union in 1984.
"It is my opinion that at the moment of shooting the scenery, sets and props are often wiser than the director." Sergei Eisenstein revolutionized film editing with his theories of montage. https://t.co/G2hp5rBTau

— One Perfect Shot (@OnePerfectShot) April 8, 2020
Amongst Soviet writers, Alexander Solzhenitsyn was one of the most persistent enemies of Communist repression. His first short novel, One Day in the Life of Ivan Denisovich describes the hopelessness of the Siberian labour camps of the 1950s based on the author s own experiences. The fact that Solzhenitsyn s novel could be published in a Soviet literary magazine as early as 1962 is only due to the fact that Nikita Khrushchev, who was first secretary of the Communist party at the time, was busy de-Stalinising the country and strengthening his own grip on power. After Khrushchev, during Leonid Brezhnev s term as general secretary, Solzhenitsyn has repeatedly become a persona non grata and an enemy of the Sovies state regime: in 1969 he was barred from the Union of Soviet Writers and then expelled from the country in 1974.
Week 8 of #ArchiveZ & this week H is for . Harvill Press! In the 1950s, Collins acquired Harvill and together went onto publish some major titles in Russian literature from Dr Zhivago by Pasternak to the The First Circle by Solzhenitsyn. #HCArchive @ARAScot pic.twitter.com/MuyCep5KqP

— HarperCollinsUK (@HarperCollinsUK) July 1, 2020
Doctor Zhivago, the famous romantic novel by Nobel Prize-winning Russian poet and novelist Boris Pasternak, could not be published in the Soviet Union because of the political references it contained. When the Nobel Prize in Literature was awarded to Pasternak in 1958, the Communist party threatened him that he could never return, should he decide to attend the awards ceremony in Sweden. The book was blacklisted in the Soviet Union until 1988, when the acclaimed writer s descendants were eventually able to accept it in Pasternak s name, some 30 years earlier.
Czechoslovakia
In Czechoslovakia, the open repression of artists, writers, and film directors began to diminish in the 1960s. However, authorities continued to isolate opposition intellectuals and critics, branding them as traitors. Czechoslovakia tried hard to project an appealing shop-window full of festival-winning films to the outside world, but state retaliation following the events of Prague in 1968 put an end to the golden age. Wasted Sunday (1969), a film directed by Drahomira Vihanova, was banned both in Czechoslovakia and abroad. After states authorities have blacklisted two of his films, Slovakia s Elo Havetta became a drug and alcohol addict, which eventually led to his suicide. Previously successful Ivan Passer and Jan Nemec were forbidden to direct, while the licence to screen Jiri Menzel s Larks on a String (1969) and Milos Forman s The Firemen s Ball (1967) was subsequently revoked by authorities.
I can t help but notice an astonishing resemblance in the performance between Václav Neckár in Jirí Menzel s Closely Watched Trains (1966) & Buster Keaton in The General (1926). pic.twitter.com/8TGsyTVZl6

— DepressedBergman (@DannyDrinksWine) September 27, 2019
Two excellent writers, Bohumil Hrabal and Milan Kundera, tired to portray the humourous aspects of the malpractices of the regime but, with no real sense of humour, the Communists blacklisted both authors. Kundera was barred from the Communist party twice. After 1968 he was cut off from publishing his works or getting a job, so he left for France in 1975 and eventually stopped writing in the Czech language. Rudolf Mihle worked as an amateur film director, making documentaries and news reports. Although he formally never appeared on the blacklist of Czechoslovakia s Communists, several of his works, including the First Hours of Occupation (1968) about the events of the Prague Spring, fell victim to censorship.
Poland
In the 1950s, Polish state authorities banned several well-known writers and their works that became successful between the two world wars. Among them were Zofia Kossak-Szcucka, Stefan Wiechecki, Stanislaw Jerzy Lech and Halina Borowikowa. Their "sin", according to the Communists, was that they "misbehaved" during the war and praised classical civic values, instead of socialist ideals, in their writings. In the 1960s, several filmmakers were blacklisted or forced to engage in public self-criticism, otherwise they were classified as traitors.
Authorities have reorganised film colleges and studios and appointed reliable party agents (cadres) to replace the old ones. Banning the film Hands up! (1967) by Jerzy Skolimowski was yet another sign of the state s growing censorship. Following his portrayal of Stalin s past, Skolimowski became a persona non grata ans was expelled from the country. The Man of Iron (1981) by renowned cinematographer and film director Andrzej Wajda was banned in every Socialist country, even though it won Palme d Or, the Cannes film festival s top prize.
Hungary
Just like in Poland, writers who refused to promote Socialist ideals were also persecuted in Hungary. Transylvanian-born Aron Tamasi and Albert Wass, who both portrayed the country s greatest historical tragedy, the impossible situation taking shape after the 1920 Trianon Peace Treaty, were labelled as irredentists by the Communist regime, and their works were banned.
FREE FILM SCREENING @ngadc:
"A Tanú" (The Witness, dir: Péter Bacsó, 1969, 103 min), preceded by "A válogatás" (The Selection, dir: Gyula Gazdag, 1970, 39 min) on Sat, Nov 2, 2019, 1:00pm. Venue: National Gallery or Art, West Building, Lecture Hall. More: https://t.co/vFAEKnuMYo pic.twitter.com/N7Vo5lAy8A

— Hungarian Embassy DC (@HungaryinUSA) October 31, 2019
Peter Bacso s classic film, The Witness (1969), depicts the mood swings of Stalinist power in the 1950s with a unique sense of humour. Although Bacso was able to complete the film, it was banned shortly after its release and only allowed to be screened in Budapest ten years later. Just how paranoid the Communists were about holding on to power is best illustrated by a ban on cartoons by the Hungarian Communist Party s former General Secretary Matyas Rakosi, who sent tens of thousands of intellectuals and peasants to forced labour camps in the 1950s. Tamas Baranovich s film titled The Empire Gone with a Sneeze (Az eltusszentett birodalom) was banned in 1956 and released more than 30 years later in 1989.