Bogus police reenact and film racist attack
Protests against police violence have become more frequent of late and some try to take advantage of the phenomenon to provoke even more hatred against police. People dressed up as officers have attempted to act out and film a racially motivated police action, but an outrageous new challenge spreading among the youth on social media has also added fuel to the fire.
Towns across France have seen an increasing number of protests against police violence of late. Young people are outraged by several recent fatal accidents, including a motorcyclist who hit a lamppost while fleeing from police, and a 18-year-old boy who was run over by a train while riding a bike without a helmet. The boy s friends and family were quick to gather at the site to blame police for the fatal accident, despite unanimous eyewitness accounts that there were no police officers nearby.
The incident has provoked riots in the town and locals began hurling fireworks at the arriving officers in what appears to be a general practice these days.
Recent videos suggest that the officers are not the perpetrators of violence, but rather the victims of increasinly frequent attacks directed against police. France, however, has witnessed several protests denouncing police violence after the ordeal of a 14-year-old boy, who fled police on a stolen scooter and suffered an eye injury when the officers gave chase.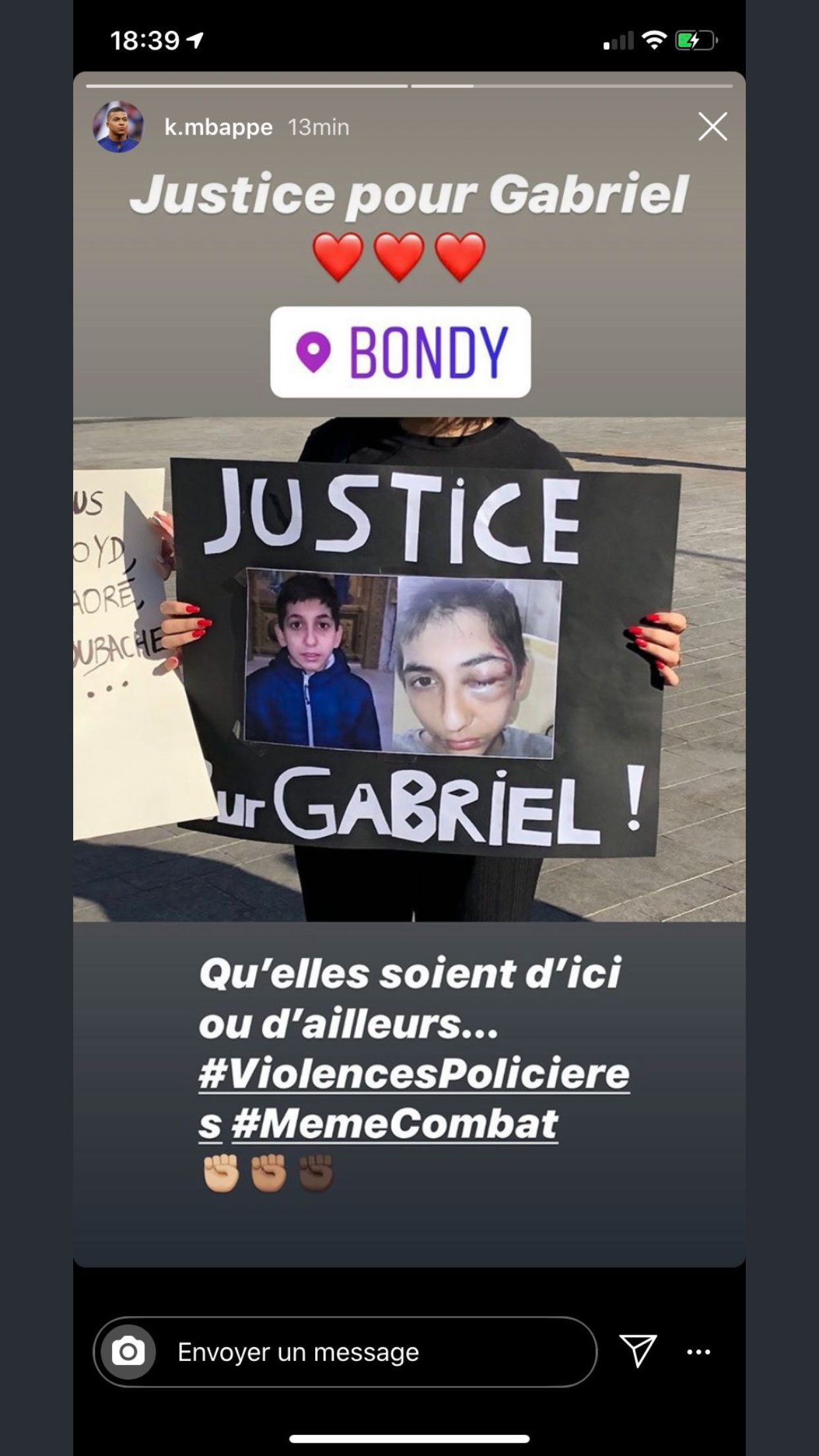 Following the incident, more than a hundred people gathered for a demonstration in Bondy, a town in the notorious Seine-Saint-Denis departement, to demand justice for the youngster named Gabriel. The boy had to undergo surgery and it is unclear whether his injured eye can be saved. His family will file a report of violence perpetrated by a public official, according to Le Figaro.
World champion footballer Kylian Mbappe Lottin has also reacted to the events, standing up against police violence on social media.
However, some try to take advantage of criticism levelled at police in a bid to incite hatred. Authorities have arrested three men who recently dressed up as officers and "acted out" a racially motivated police inspection in Paris to provoke the public and stir up anti-police sentiments in France. The fake officers wanted to act out a scene similar to what happened in Minneapolis, and recorded their performace.
According to the screenplay, they were supposed to release a white man who robbed a store and arrest a black man instead, all in front of the cameras. However, they were unable to act out the scene, because the commotion became suspicious to members of the French anti-crime unit (BAC) patrolling nearby. They noticed that the men were not actual officers, so they immediately detained the entire group. The video shoot was inspired by the case of George Floyd, a 46-year-old man of colour, who died in Minneapolis during his arrest. The filmmakers wanted to upload the video on the internet in a bid to suggest that French police officers were deeply racist.
Trois faux policiers arrêtés en passe de réaliser une arrestation raciste à la suite des émeutes aux Etats-Unis ⤵️https://t.co/SUYOwMz0Vu

— Valeurs actuelles ن (@Valeurs) June 2, 2020
George Floyd s death has sparked riots in several countries, even launching a strange internet challenge of sorts in its wake. The challenge, which is becoming increasingly popular among teenagers, is about reenacting Floyd s death and share the images under the hashtag #GeorgeFloydChallenge. The photos first appeared on Snapchat and have also gone viral on Twitter.
WORLD
Tags:
attack
,
demonstration
,
france
,
police
,
rasism
,
riot