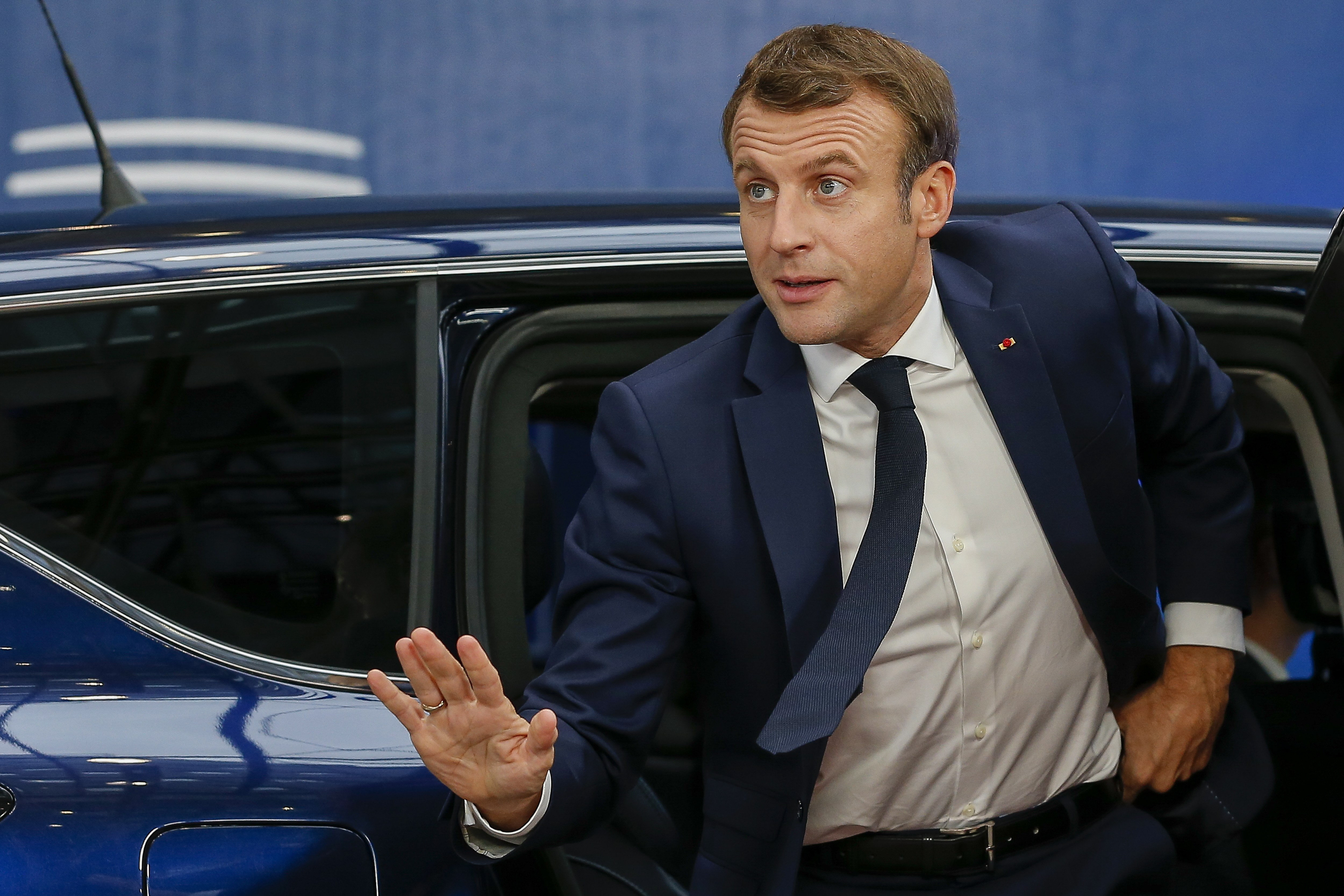 Emmanuel Macron makes televised address to nation – video
The French head of state is seeking to resolve intensifying social discontent by launching three major projects, whose effectiveness is to be assessed in July.
The French president's speech on Monday was awaited with great anticipation after he had turned a deaf ear to months of social discontent and signed the pension reform into law within hours of its approval by the Constitutional Council, which sparked nationwide protests.
Before the speech, many people speculated about what Emmanuel Macron would say to the people. Gaspard Gantzer, Francois Hollande's former adviser, told the CNews portal that the head of state's only chance is to assume a tone of sincerity and humility towards people.
Gaspard Gantzer sur l'allocution d'E.Macron : «J'espère qu'il trouvera le ton de la sincérité, de l'humilité (…) La seule chance de s'en sortir c'est s'il met un genou á terre» #Punchline pic.twitter.com/sUW05IuXTC

— CNEWS (@CNEWS) April 17, 2023
Brigitte Macron, the president's wife, also made a statement before the televised speech to respond to opinions that the head of state had become isolated. She said her husband devotes all his time to working for the people and he was in no way out of touch, even though the Elysee Palace may appear to be detached. The French president's wife added that she is aware that the French are experiencing a difficult period, which is primarily due to the drop in purchasing power.
💬 "Le président n'est pas isolé"

➡ Brigitte Macron s'est exprimée avant l'allocution d'Emmanuel Macron. La Première dame reconnaît une "période compliquée pour les Français", liée "au pouvoir d'achat" pic.twitter.com/n0FDAjOJdZ

— BFMTV (@BFMTV) April 17, 2023
The French president kicked off his speech by saying that the controversial pension reform will enter into force in the autumn and admitted the law was not supported by the broader public. He said that it is obviously a reform that requires effort, adding that the move is necessary.
Adresse aux Français. https://t.co/7XrgDg8zHV

— Emmanuel Macron (@EmmanuelMacron) April 17, 2023
In his less than 15-minute speech, the French president emphasised that he did not want to remain deaf to the demands for social justice or for the renewal of the democratic life of the French people.
He also rejected all retrograde and extremist views regarding the social crisis, adding that they are not the solution.
Emmanuel Macron outlined three pillars for the reform, with the first being work. The president would transform vocational schools and channel into the labour market those who are ineligible for unemployment benefit, are without income and live on state aid.
The second pillar is the renewal of the French Republic's order and strengthening controls on illegal migration. There is no freedom without laws or sanctions against those violating others' rights, the head of state said. The government will therefore reinforce the judiciary, and fight all forms of crime and fraud by lining up more than 10 thousand judges and other judicial staff, along with 200 new gendarmerie brigades. Emmanuel Macron promised to introduce a stricter control on illegal immigration and promote the integration of those willing to integrate into society.
The third pillar is the path to a better life. Emmanuel Macron acknowledged that many people are disappointed and angry because their efforts have not been rewarded in terms of aid and effective public services provided. The president expressed his intention to facilitate improvement in the population's standard of living.
The first assessment of the above projects is expected on 14 July. But before that, Prime Minister Elisabeth Borne will provide further details next week of the three pillars outlined by Mr Macron .