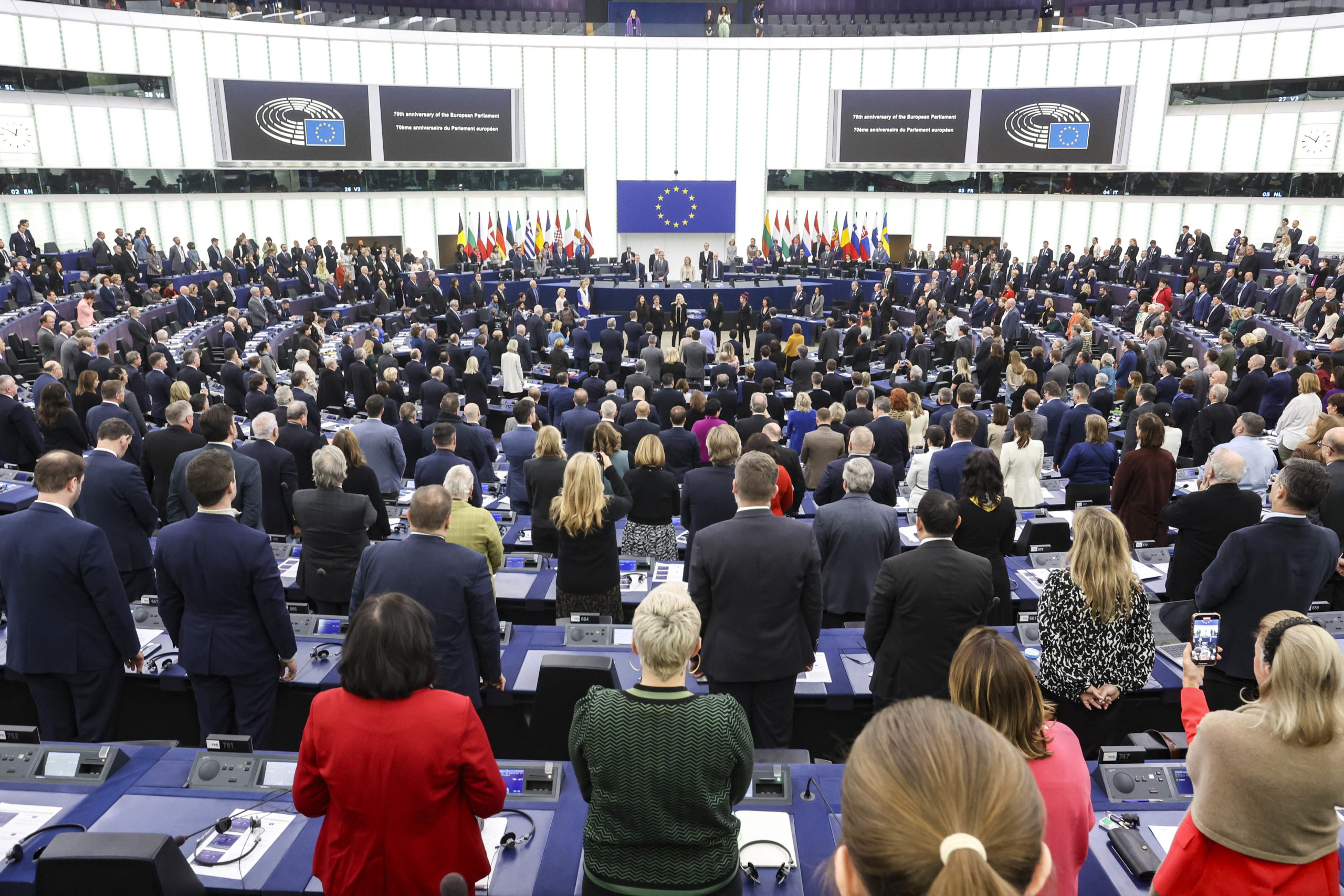 EU taxpayers in for a burden of tens of millions of euros per year
The shortfall in the pension fund is so large that EU citizens may have to be coughing up millions of euros per year.
A potential shock is looming for EU taxpayers regarding the pensions of hundreds of former MEPs, as the system is now on the brink of collapse. Senior officials in the European Parliament are currently trying to rescue the pension fund,
which has a €308 million deficit and could run out of money as early as 2024. An internal document prepared by Alessandro Chiocchetti, a senior civil servant at the Parliament and reviewed by Politico, reveals that European citizens might need to pay up to €24 million a year. The fund, created for the pensions of hundreds of former EU lawmakers, is in a "dramatic financial situation."
MEPs have recently the details of the document behind closed doors, but no decision was made on how to prevent a total collapse that would impose a new burden on European taxpayers for years to come.
The supplementary pension scheme was established by Parliament in 1990 and operated for 30 years before closing to new members in 2009, when the single pension scheme was introduced. Now, the pension system could face a dire situation, due in part to lawmakers' contributions stopping 14 years ago.
Stephen Hughes, the fund's chairman, however, will not let go of the issue, pointing out recently that Parliament should honour its commitment to paying the pensioners.
"Those members gave years of loyal service to the European Parliament and they feel aggrieved to be treated in the way they're being treated right now," he added, arguing that the fund has been "very well managed" but was bound to run out of money after being closed in 2009.
The fund — investments of which are managed separately by a company based in Luxembourg — only has around 55 million euros of the 363 million euros it is foreseen will need to be paid out beyond 2074. "This amount is insufficient to meet its future pension payment obligations," the document says.
Earlier, EP President Roberta Metsola outlined three potential options.
The first would be to do nothing and let the fund go bust, meaning the Parliament — and the taxpayer — will "most probably" have to take over the pension obligations. The second option would be to liquidate the fund and then offer a large lump-sum payment to beneficiaries. Thirdly, disaster could be staved off through a series of tweaks to tighten up the pension entitlements, such as by raising the eligible pension age or simply reducing the amount beneficiaries receive.
The longer a person had served as parliamentarian, the higher the entitlement — 914 people, most of them long-serving MEPs, ex-MEPs or their surviving family members, are currently receiving an average of 2,206 euros per month.