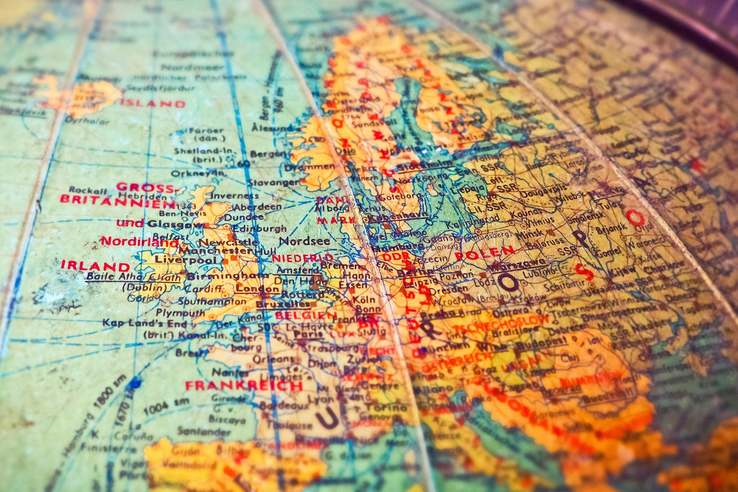 European Political Community to be set up soon
Serbia can only join the European Union after 2030, and only after meeting the Western countries' requirements. Before joining the bloc, Belgrade must become a member of the European Political Community and, as a prerequisite, Serbia must meet three fundamental criteria.
The new grouping may be set up in Prague
The European Political Community would include all EU countries and those states that are aiming for accession but, for one reason or another, they are not yet eligible. The grouping could be set up on a French proposal, with German support, possibly next summer. According to unofficial sources from Brussels, the EU has invited the leaders of 44 countries to gather in Prague on 6 October to decide together on the creation of the Community. Invited countries include the 27 EU member states, candidate countries such as Montenegro, Serbia, Albania, North Macedonia, Ukraine and Moldova, as well as other Western Balkan countries, along with Turkey and the UK. Serbia's Tanjug news agency understands that the new political community is intended to create an opportunity for the participating countries to address issues of common interest, so as to strengthen the security, stability and prosperity of the European continent. The European Political Community would deal with clearly defined issues, including energy, climate issues, foreign and security policy and the sustainability of the energy system.
No accession without sanctions
The Western Balkan countries have been waiting for years for any progress in terms of their EU accessions. In recent years, however, Brussels has been busy dealing with its own internal issues and the coronavirus pandemic has also played a part in decelerating the integration process. Following the EU's proposal, Montenegro and Serbia have even changed their intergartion policies and will negotiate tasks to be performed in clusters, grouping together previous chapters. Although some EU countries, such as Hungary, threw their weight behind the integration of the Balkan countries, the process has been faltering in recent years, to put it mildly. At the last intergovernmental conference, Belgrade was unable to make further progress towards the EU, as it lacked approval by the bloc.
According to current information, EU enlargement can only continue after 2030. In order to reach the EU's gates, Serbia will first have to join the European Political Community, which is due to be formally established in the summer of 2023. To gain admission, Belgrade must take a clear stance on the Ukraine-Russia war. Brussels clearly expects Serbs to join the sanctions imposed on Moscow. Therefore, Serbia has ten months to introduce punitive measures, otherwise the country will be refused membership not only in this political community, but also in the EU. The daily Blic points out that Serbia must meet three basic conditions to become part of the community, which are respect for democratic values and the rule of law in line with the Copenhagen criteria, respect for human rights, and adopting the sanctions against Russia.