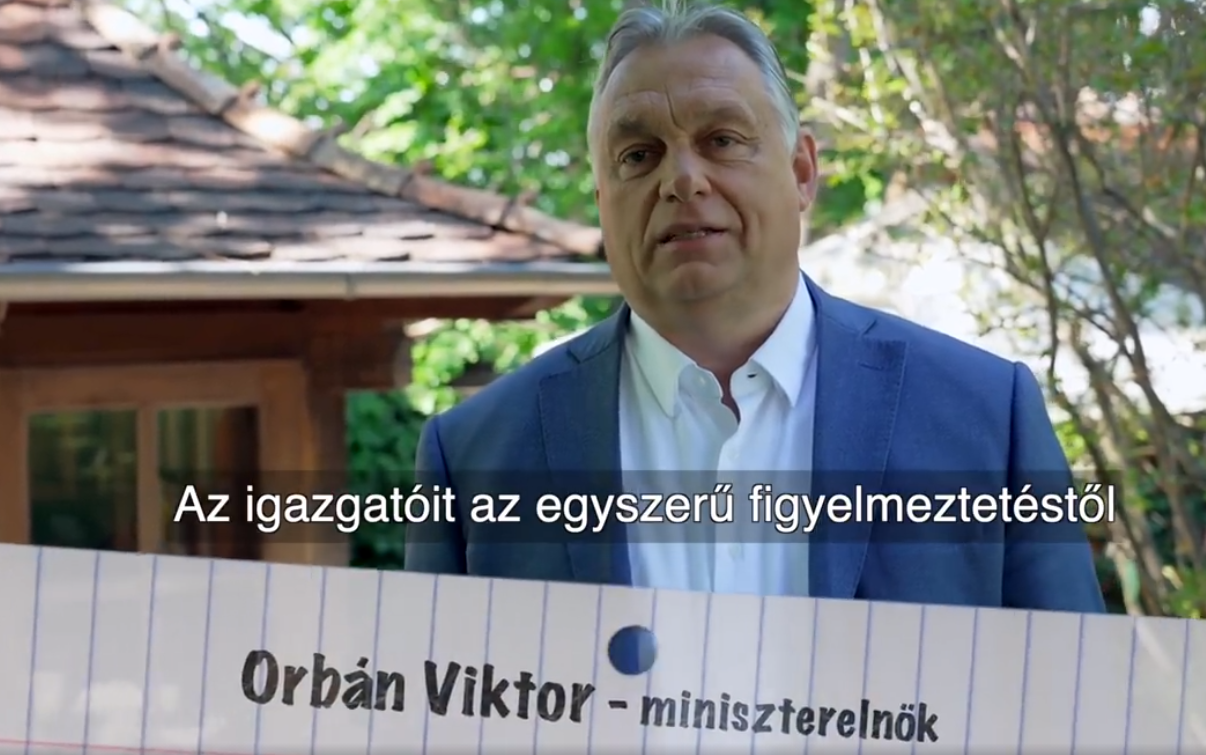 PM Orban gets school director s warning
As part of a special government briefing to mark Children s Day, government spokeswoman Alexandra Szentkiralyi answered questions submitted by children.
At the special Children s Day edition of the Government Information session, the prime minister replied to a young girl s question, that he, too, had received warnings from teachers and even the headmaster for misbehaviour in primary school. "It [headmaster s warning] was written in my report booklet in red," Viktor Orban explained to the child, saying that he is not at all proud of it and added, "I would urge you to avoid getting those."
Katalin Novak, minister for family affairs, addressed a child s question on being mocked by saying that it is not a good feeling for adults either, and added that generally those who make fun of others are actually afraid themselves.
Further questions submitted by children were responded to by Agriculture Minister Istvan Nagy, Justice Minister Judit Varga, Foreign Minister Peter Szijjarto, Innovation and Technology Minister Laszlo Palkovics, Economy Minister Mihaly Varga, and Minister of the Prime Minister s Office Gergely Gulyas.
WORLD
Tags:
children's day
,
hungarian government
,
viktor orban