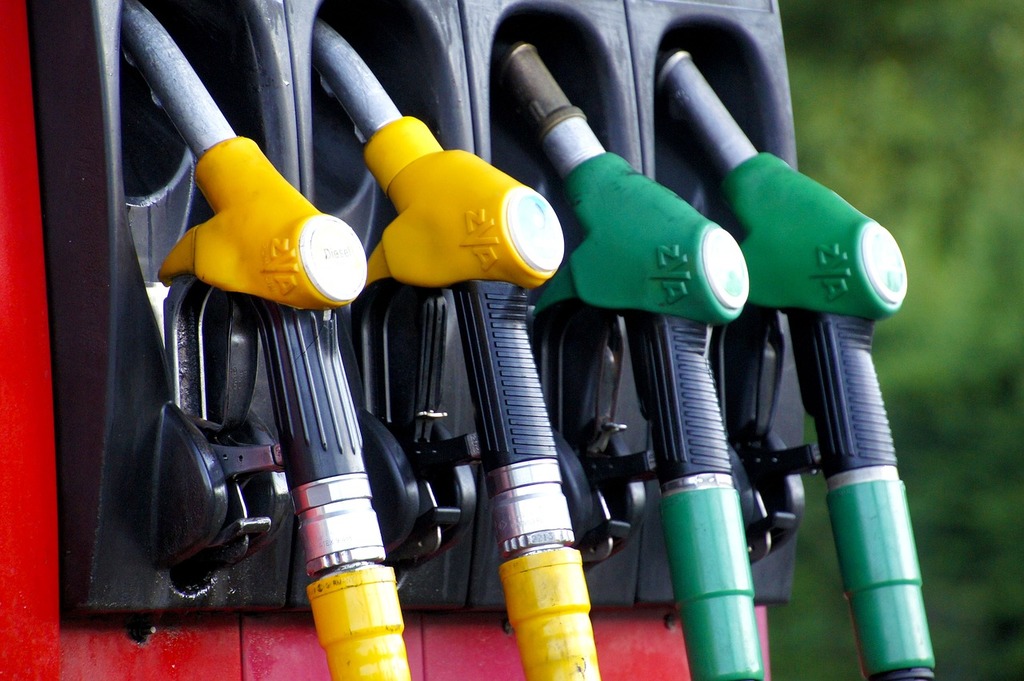 France faces highest fuel prices in euro area – video
France is the only EU state where the price of petrol continues to rise. According to one consumer protection association, price increases are due to high profit margins, but the strikes staged at biofuel and oil refineries may also have driven up prices. The minister in charge of energy transition called on fuel suppliers to cut prices as soon as possible.
While fuel prices are falling across Europe, the price of fuel continues to rise in France. Currently, France is the only EU country where motorists pay more for refuelling than before the war in Ukraine broke out. Last year the net price of 95-octane petrol in France costs 21 euro cents higher than the price per barrel in Rotterdam, by now the difference has increased to 28 cents, the French oil industry union UFIP highlights. Expressed as a percentage, this implies that the price per litre is currently 15 per cent higher in France than it was before the war in Ukraine, while in most neighbouring countries the price of 95-octane unleaded petrol and diesel has returned to pre-war levels seen in February 2022.
According to experts, there are several reasons for the rise in prices, with the UFIP offering four explanations for the phenomenon.
⛽ La reconstitution des stocks et l'obligation d'incorporer 10 % de #biocarburant dans les litres vendus, parmi les explications sur les prix des #carburants : 👇https://t.co/jnfKzHO2zb

— Ufip Énergies et Mobilités (@UfipEM) May 9, 2023
UFIP points to strikes at refineries as the first reason for the price hikes. As workers protesting against the French government's pension reform disrupted production for weeks, replenishing stocks required purchasing fuel from abroad. Olivier Gantois, UFIP president, told Europe 1 that France was rather sensitively affected by the ban on Russian oil, which came into effect on 5 February. Although the measure affects the European Union as a whole, its effect is particularly palpable in France, since the country imported almost 30 per cent of its diesel supply from Russia in 2021. With this source cut off, France can only buy diesel from other suppliers at a higher price.
The mandatory blending of bioethanol with petrol and diesel is the second reason. This ratio is nearly 10 per cent in France and biofuel costs more and more due rising agricultural raw material prices
As the third reason, UFIP points out that actors in the sector bear significantly higher costs as a result of the French government's measure that requires fuel suppliers to acquire energy savings certificates to prove that they take part in insulation or boiler replacement schemes in a bid to help customers save energy.
The fourth reason for the price increases is higher profit margins applied by fuel suppliers, according to UFIP. The CLCV consumer protection association agrees, noting that the companies in question have been working with increased margins for four months now in a bid to recover losses suffered due to the war in Ukraine. According to information obtained by France Bleu, the CLCV is planning to turn to relevant authorities if fuel suppliers fail to cut their profit margins by the beginning of the summer. Currently, fuel prices in France are higher than in any other European country, the consumer protection association points out, adding that the price of diesel per litre is 1.60 euros and that of petrol is around 1.70 euros in Italy, diesel costs 1.41 euros and petrol 1.50 euros in Spain, while in Germany the price per litre is around 1.80 euros.
Speaking about the issue, Pierre Kupferman from BFMTV emphasized that France is the only European country where petrol is more expensive than before the war in Ukraine. While the net average price in the countries of the eurozone has returned to the level seen at the end of February last year, the price is staying 13 euro cents higher in France than before the war, implying a 16 per cent increase. The expert added that the settlement price of petrol in Rotterdam has not changed since last year, so it does not cost France more to purchase fuel than it did before the war.
La France, seul pays européen où l'essence est plus chère qu'avant la guerre en Ukraine

Le prix moyen hors taxe dans les pays de la zone euro est revenu á son niveau de la fin février. Mais en France, il est encore 16% plus élevé qu'avant la guerre.

🎙️ @PierreKupferman pic.twitter.com/ZMzNGePmC0

— BFMTV (@BFMTV) May 4, 2023
Minister for Energy Transition Agnes Pannier-Runacher sees the problem in skyrocketing margins generated by suppliers. Taking to Twitter, she wrote that it is unacceptable that companies increase their profit margins at the expense of the population. The politician has called on suppliers to cut fuel prices as soon as possible. If the blockades caused by the protests against the pension reform had an impact on the costs, then this fact must be transparently communicated, she added.
Il serait inacceptable que les entreprises augmentent leurs marges sur le dos des Français. J'ai donc demandé aux distributeurs de répercuter au + vite la baisse sur les prix á la pompe.

Et si les blocages ont eu un impact sur les coûts, que cela soit communiqué en transparence. https://t.co/O0u5zbE19H

— Agnès Pannier-Runacher 🇫🇷🇪🇺 (@AgnesRunacher) May 5, 2023
Speaking on the subject, the minister told CNews that fuel prices in France should reflect as accurately as possible the situation on the international oil market, where prices are falling.
#Carburant | J'ai demandé la semaine dernière aux distributeurs de carburant de répercuter au plus vite la baisse des prix á la pompe.

Il y a eu une première baisse. Cela doit se poursuivre. pic.twitter.com/styq3FwjCg

— Agnès Pannier-Runacher 🇫🇷🇪🇺 (@AgnesRunacher) May 9, 2023
Taxes included in fuel prices do not account for price increases as they have remained unchanged since 2018, the minister added, noting that fuel prices in France have not declined at the same pace as in other countries recently.
Agnes Pannier-Runacher said that the social protests in recent times have clearly driven up fuel prices as supply shortages caused by the blockades had to be resolved. Purchasing fuel from abroad increased costs, as did shipping from further afield in the country.
Fuel prices have begun to fall but not fast enough, the minister said, adding that the government is striving to drive down prices faster.