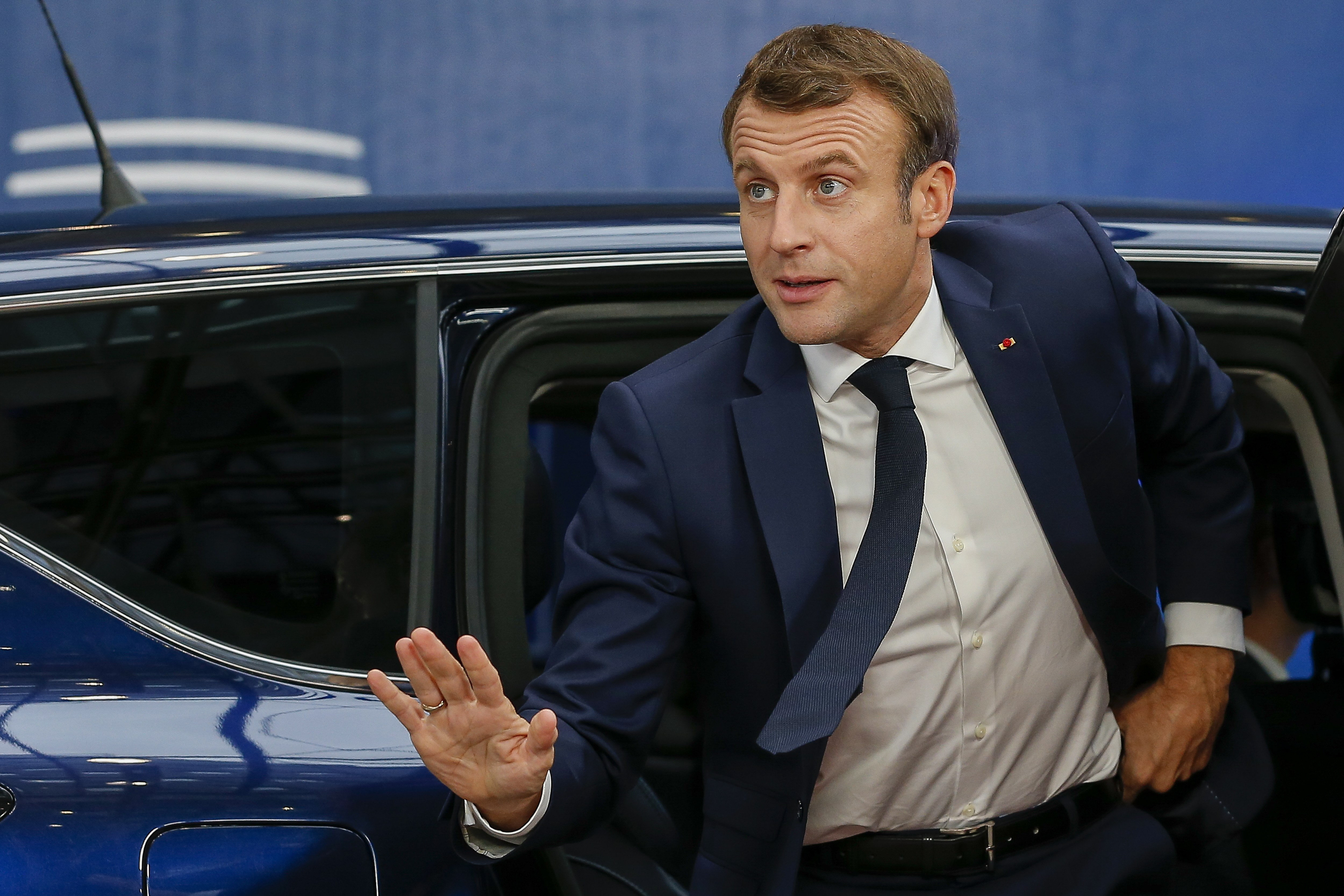 Massive battery factory to be built in France – video
This will be the Taiwanese company's first plant in Europe. French President Emmanuel Macron has expressed his hope that it will provide a much-needed boost to the region's industrial sector. Thus far, the project has not been met with any opposition from either the public or opposition politicians.
Taiwanese-based company ProLogium has made a significant announcement on Twitter, revealing their plans to establish a new plant in Europe. The company has selected France as the chosen location for their ambitious project, which is set to be constructed in Dunkirk, a town situated in northern France. The project's total budget is estimated to be a whopping 5.2 billion euros, and it's expected to generate over 3000 job opportunities directly. Upon completion, the plant will boast a planned production capacity of 48 GWh, capable of powering hundreds of thousands of cars.
ProLogium has chosen #Dunkirk to set up its first solid-state battery manufacturing facility in #Europe! 🇫🇷

A total investment of €5.2 billion is expected to build a 48 GWh Gigafactory and create 3,000 direct jobs 🧑‍🏭🔋⚡
#ChooseFrance #ProLogiumFR pic.twitter.com/0B2QDn6FCM

— ProLogium Technology 輝能科技 (@ProLogium) May 12, 2023
The Taiwanese company's project received robust support from the French government. Economic minister Bruno Le Maire emphasized in a recent speech that an entire valley in the Dunkirk area will be dedicated to the production of batteries for electric vehicles, ensuring continuous industrial activity for several decades. The minister added the project will be a major milestone for French industry. In the 20th century, the country had a vital role in producing vehicles with internal combustion engines, and in the 21st century, the country aspires to become a key player in producing electric cars. Le Maire expressed his confidence that the Taiwanese company's technology and expertise will greatly contribute to France's automotive industry.
We can count on the determined support of the French public authorities for our project in #Dunkirk

Thank you @BrunoLeMaire for your words! pic.twitter.com/rXwk0P4MdE

— ProLogium Technology 輝能科技 (@ProLogium) May 13, 2023
ProLogium expressed its gratitude to Emmanuel Macron and the French leadership for their trust. President Macron also announced the news on Twitter.
L'entreprise ProLogium choisit la France !

Elle va implanter á Dunkerque sa première usine de batteries d'Europe.

Á la clé, ce sont 3 000 emplois créés dans une filière d'avenir et la confirmation de notre ambition : devenir leader des énergies vertes.

— Emmanuel Macron (@EmmanuelMacron) May 12, 2023
Emmanuel Macron emphasized that the Dunkirk region has witnessed a significant degree of de-industrialisation, resulting in the loss of 6000 jobs. The president added, however, that since 2017, the region has undergone rapid re-industrialisation, leading to the creation of over 16,000 new job opportunities. With a further 4000 positions expected to be created in the next few years, the region's employment prospects are projected to reach a staggering 20,000.
Pour Dunkerque, la désindustrialisation ce sont 6 000 emplois perdus en 20 ans.

Depuis 2017, nous avons acté le retour de 16 000 emplois industriels dans ce bassin.

Aujourd'hui j'annonce que nous atteindrons 20 000 dès les prochaines années.

— Emmanuel Macron (@EmmanuelMacron) May 12, 2023
The announcement of the Taiwanese mega-investment comes just a day after Emmanuel Macron presented the law and its measures to create a green industry. The French government's aim is to make French and European industry green and competitive in order to guarantee the country's sovereignty.
Demain, l'industrie française, l'industrie européenne, seront vertes et compétitives. Accélérer notre réindustrialisation, nous allons le faire. C'est clé pour répondre au défi climatique, atteindre le plein-emploi et assurer notre souveraineté. pic.twitter.com/174l5Yafy7

— Emmanuel Macron (@EmmanuelMacron) May 11, 2023
The following day, the French head of state travelled to Dunkirk and visited Europe's largest aluminium factory. However, his visit was marred by dozens of demonstrators who braved the rain to protest against his presence. Amongst them were yellow vest protesters and trade unionists from the CGT and CFDT unions, who welcomed the president with a cacophony of noise, banging pots and playing bagpipes. Hundreds of police were mobilised to secure Macron's visit, according to Le Figaro.
It is essential to note, however, that the protesters' grievances were not directed towards the region's industrial investment but towards the controversial pension reform, which has stirred up immense opposition amongst the masses, as is evident from the banners they carried.
According to Le Figaro, the newly announced plant will be the fourth large battery factory in the Nord department, with the Taiwanese company, founded in 2006, expected to start production at the facility in 2026.
Thus far, the project has not been met with any opposition from either the public or opposition politicians.