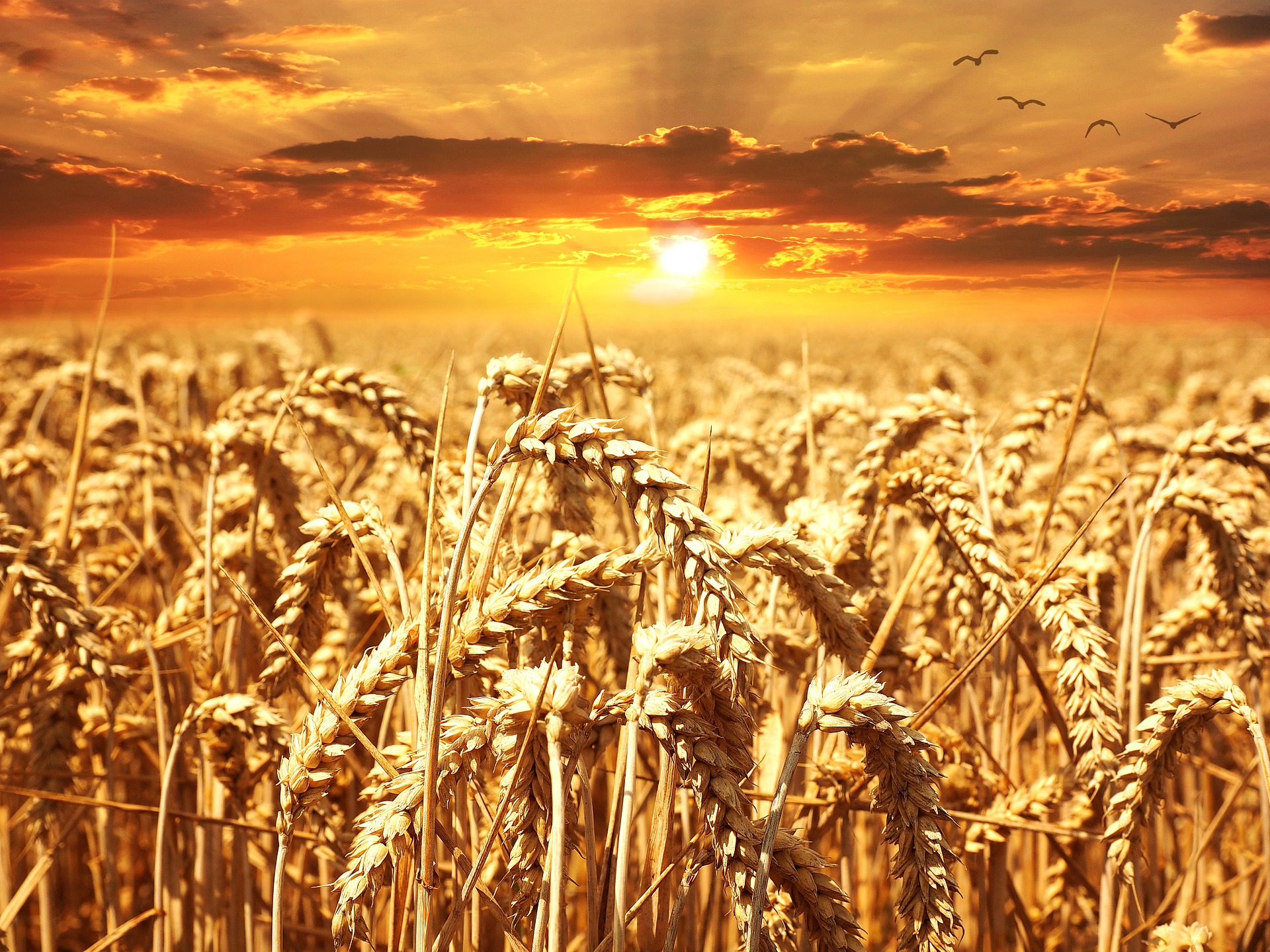 French food safety authority playing into Russia's hands -video
The decision issued by the state authority bans the use of a certain insecticide within the country from the end of April, which means that France will not be able to export grain outside of Europe, leaving several North African countries to be supplied by Russia.
France has thrown itself a spectacular curve ball, as an administrative decision issued by th French Food Safety Authority (ANSES) will ban the use of an insecticide called phosphines starting from 25 April. The insecticide in question is used in the storage and transport of grain, primarily to preserve its quality and to prevent damage by harmful insects. However, since the gas formed from substances containing aluminium phosphide can cause neurological or respiratory disorders if inhaled in large quantities, ANSES has decided to ban its use, according to an article published by the French daily L'Opinion newspaper.
Agriculture: cette décision administrative qui ruine les exportations de céréales françaises hors d'Europe https://t.co/3dgTG1N9qv

— l'Opinion (@lopinion_fr) April 7, 2023
L'Opinion staffer Emmanuelle Ducros has drawn attention to the fact that – based on the food safety authority's unilateral decision – France will not be able to export grain to countries outside of Europe from 25 April, as its African trading partners will only allow grain shipments that have been treated with phosphine into the country. Similarly, Algeria, Tunisia, Egypt and the Ivory Coast will only allow grain shipments pre-treated with phosphine tablets to be unloaded in their ports, in order to prevent the insects from spreading from one country to another. Ms Ducros has emphasized that the amount in question, 11.5 tonnes, of grain is significant, as it has a foreign trade value of no less than 3.8 billion euros.
Par une décision administrative, la France se prive d'export de céréales hors d'Europe, notamment vers le bassin méditerranéen, au 25 avril.

L'équivalent en année pleine de 11,5 millions de t. et 3,8 Mds d€!
https://t.co/IHcIWR49RM via @lopinion_fr

— Emmanuelle Ducros (@emma_ducros) April 11, 2023
Thus, France is to lose a substantial amount of money. Governing party politician Guillaume Kasbarian, who is also chairman of the National Assembly's Economic Committee, wants to contact the food safety authority over the issue, as ANSES has brought its decision without consulting the government and taking the European context into account.
In Mr Kasbarian's view, ANSES's move to ban the use of phosphine is incomprehensible, as the use of the insecticide is a compulsory regulation in the countries where France sells its grains. He pointed out that in recent months, most neighbouring European countries have renewed their authorisation to use phosphine. This leads to a completely absurd situation: while the cereals France imports are still treated with phosphine, the insecticide cannot be used on cereals France produces. France will be forced to ship the grain to neighbouring European ports, remarked the MP of the ruling Renaissance party, ironically.
Donc, les céréales importées en France seront toujours traitées á la phosphine. Mais les céréales produites en France ne pourront plus l'être.

La filière 🇫🇷 devra acheminer les céréales dans les ports européens voisins, pour réussir á exporter.

Absurdité totale… 🙄🙄🙄 https://t.co/SYlxkLm4gi

— Guillaume Kasbarian (@guillaumekasba) April 8, 2023
If France no longer supplies grain to the North African countries in question, these countries will face serious food shortage, Eric Thirouin, president of the French wheat and cereal producers, told Sud Radio in connection with the subject.
📢 Les céréaliers français bientôt interdits d'export en dehors de l'Europe ?

🗣 "C'est 13 millions de tonnes qui partent chaque année ! [ …] Dans le meilleurs des cas, la Russie fournira ces pays. Ou derrière ce sera le déclenchement d'émeutes." @EricTHIROUIN pic.twitter.com/T7e7wZcBGm

— Sud Radio (@SudRadio) April 9, 2023
The expert highlighted that the decision taken by ANSES may lead to two types of outcome. In the first and better scenario Russia, the world's top grain exporter, will supply these countries with grain, while in the worst case scenario, countries in North Africa will be unable to import grain and thus are likely to face serious riots.