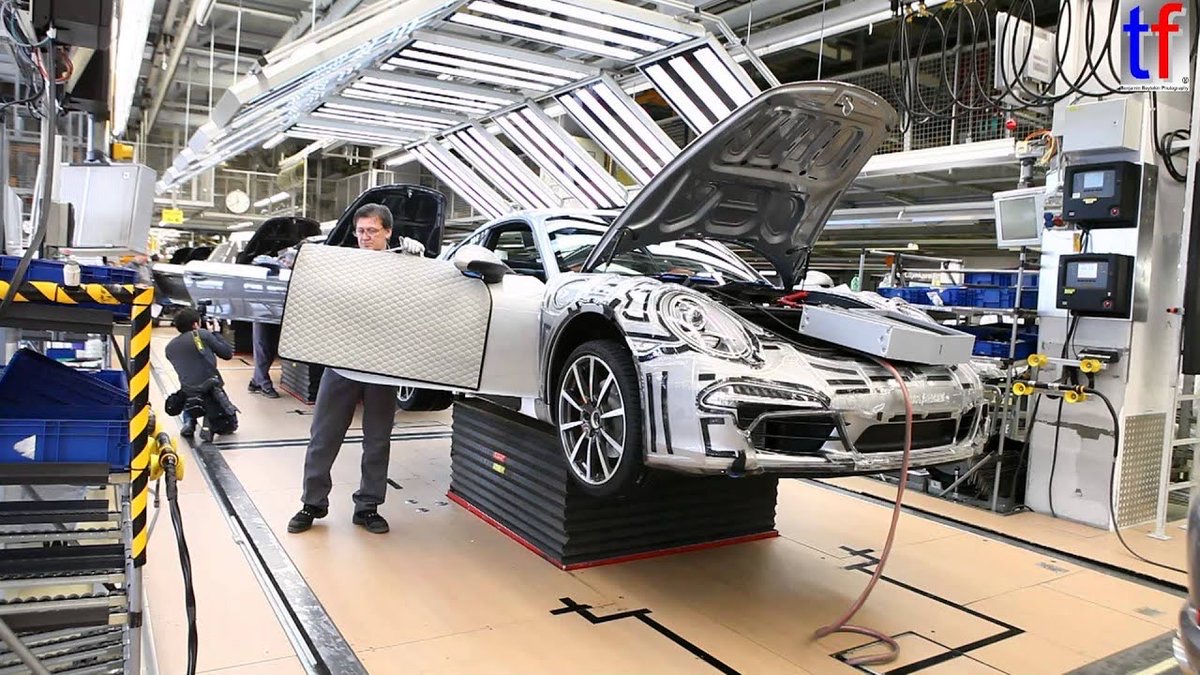 German car industry recovers fastest from crisis
The German economic decline was 9.7 per cent in the second quarter, slightly smaller than expected, according to a report by the German Federal Statistical Office (Destatis) on Tuesday. As a result of the improving business sentiment, one of the big winners of the recovery could be the automotive industry, a survey by the Ifo Institute for Economic Research shows. Porsche, meanwhile, has been prosecuted, this time over concerns about petrol engines.
In Germany, gross domestic product (GDP) fell by 9.7 per cent in the second quarter of 2020 compared to the same period of the previous year, the German Federal Statistical Office (Destatis) reported on Tuesday. Experts previously expected a 10.1 per cent decline. In the worst three months of the 2009 financial crisis the German economy shrank by less than 5 per cent.
The recession caused by coronavirus also cut a huge hole in the German budget. The federal, provincial and local public administration sectors along with the social security spent 51.6 billion euros more in the first half of the year than their revenues, Destatis reports. The general government deficit corresponds to 3.2 per cent of GDP, although a surplus of 46.5 billion euros could be recorded in the first half of 2019.
Export expectations in the manufacturing sector of Europe s largest economy rose in July, with the automotive industry among the biggest winners, the German Ifo institute said. This survey showed an improvement in business expectations for the second month in a row: the index rose to 43.7 points in July from 26.9 points in June. Automakers also rated their export prospects more optimistically, with the relevant index rising to 40.8 points in July from 17.3 points in the previous month.
Meanwhile, the German Road Transport Authority (KBA) has launched an investigation in Stuttgart against Porsche on suspicion of tampering with petrol engines. KBA suspects that some Porsche engines may deviate from the specifications set forth in the manufacturing license. Concerns have also been raised about engine control software and exhaust gas cleaning equipment (catalytic converters).
Porsche is the luxury brand of Volkswagen Group. The Stuttgart-based manufacturer was condemned in the diesel scandal that broke out in 2015. The European Commission ordered the VW Group to pay a fine of 535 million euros in 2019 for selling vehicles breaking emissions regulations, and deceived customers in the United States and Canada are winning a series of damages lawsuits against the company.
ECONOMY
Tags:
automotive industry
,
car industry
,
diesel-gate
,
eu economy
,
germany
,
petrol engine
,
porsche
,
volkswagen