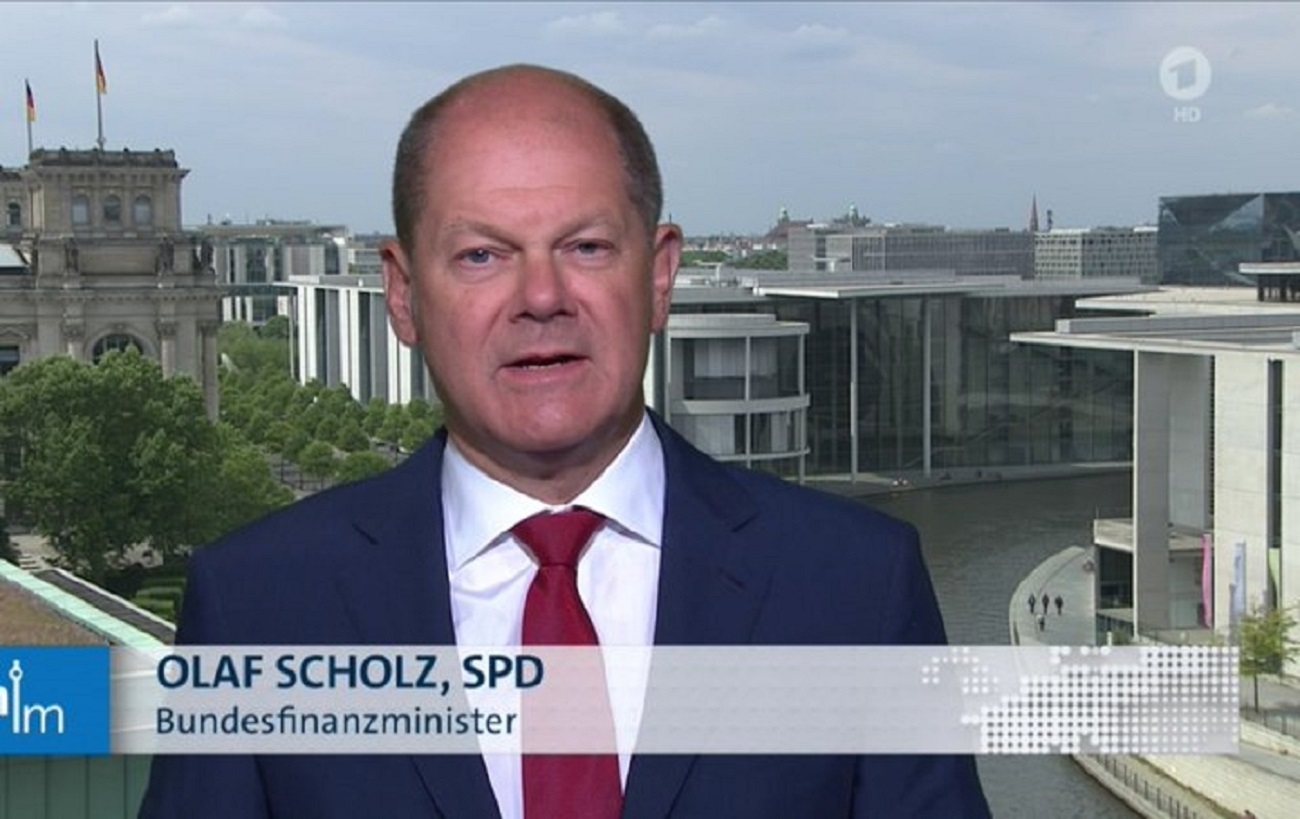 German Vice Chancellor suspected of abuse of power
German Vice Chancellor Olaf Scholz, who has also been Germany s finance minister since 2018, is facing allegations of influence peddling and abuse of power. The politician was questioned by the Cologne prosecutor's office on Wednesday.
During his time as mayor of Hamburg, Mr Scholz is suspected to have met the executive director of an independent private bank called MM Warburg, who is currently under investigation for major tax fraud. Speaking to the Bundestag s Finance Committee in June, Olaf Scholz said he only met Christian Olearius once, back in 2017. In 2018 authorities launched an investigation against the director of MM Warburg on suspicion of financial fraud of significant value. Investigators, however, have seized Olearius s diary which contained three different meeting appointments with Mr Scholz in 2016 – when he was the mayor of Hamburg – and in 2017. Mr Scholz thus met the bank chief after the Cologne prosecutor s office launched an investigation into the bank s illegal stock transactions.
SPD-Kanzlerkandidat @OlafScholz traf sich als Hamburger Bürgermeister öfter mit einem Chef der in den Cum-Ex-Skandal verwickelten Privatbank MM Warburg als bislang eingeräumt. Dabei ging es um eine Steuerforderung der Stadt von 47 Millionen Euro. https://t.co/Wzcefeu79C

— Süddeutsche Zeitung (@SZ) September 3, 2020
The banker s diary reveals that Mr Scholz received him in his office on September 7, 2016. Olearius described the bank s situation to Scholz, an SPD politician, who called him two weeks after the meeting and instructed him to send a letter to former Finance Senator of Hamburg Peter Tschentscher. Menawhile, Hamburg s tax authorities called on MM Warburg to return on 47 million euros of its profits deriving from the so-called Cum-Ex transactions. A few weeks later, Olearius requested another meeting from Scholz. In the second meeting on 26 October, the banker presented a draft letter, in which he denied all accusations regarding his participation in the Cum-Ex scandal, and wrote that the payback would jeopardise the very existence of the bank, German daily Süddeutsche Zeitung reports.
During the prosecutor s hearing on Wednesday, Mr Scholz – who is also the candidate of the German Social Democratic Party (SPD) for the seat of chancellor – said he had "no concrete recollections about the details of the talks." He also denied that he had exerted "any influence" over the tax refunds.
MM Warburg has also been involved in the so-called Cum-Ex case, which became known as the biggest stock market scandal in German history. According to the accusations, several commercial banks have illegally received billions of euros from the German state treasury.