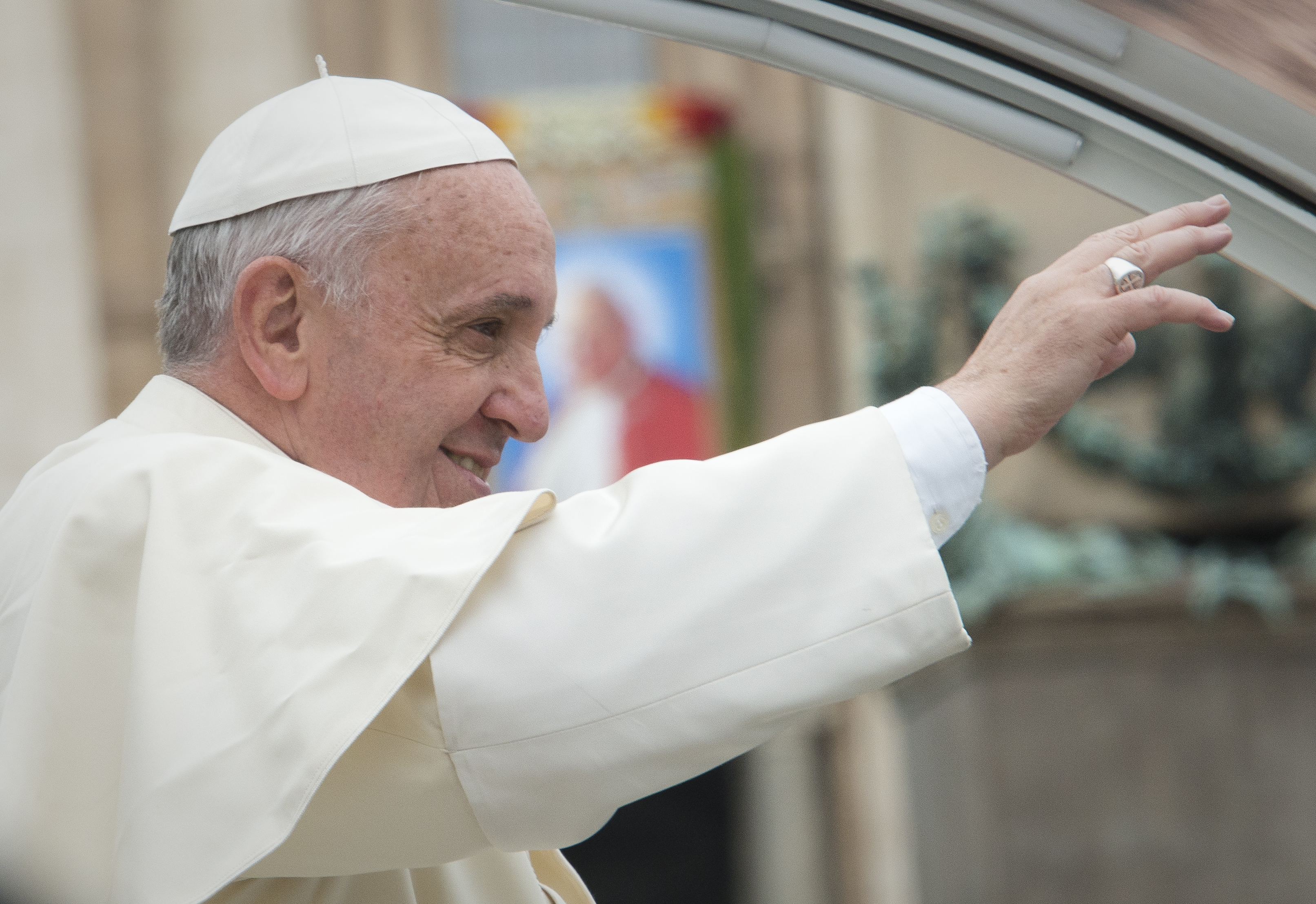 Official: Pope Francis to visit Budapest
In his speech following Sunday's Angelus Address, the head of the Catholic Church has officially announced that he will be co-celebrating the concluding mass of the 52nd International Eucharistic Congress in Budapest, Hungary. He also expressed his gratitude to those preparing his visit.
"I am happy to announce that from the next 12 to 15 September, God willing, I will travel to Slovakia to make a pastoral visit. […] First, [the morning of that Sunday, 12 September] I will be celebrating the concluding Mass of the International Eucharistic Congress in Budapest. I heartfully thank those who are preparing this trip and I am praying for them. Let us all pray for this visit and for all those organising it" the Pope said from the window of the Apostolic Palace looking on St Peter's square after the Angelus Address. The Pope's words were later confirmed in a statement by Holy See Spokesman Matteo Bruni.
The last pope to visit Hungary was John Paul II in 1996.
The Hungarian government issued a statement welcoming the announcement of Pope Francis. The statement also said that the government is looking forward with respect to the pope's visit on 12 September on the occasion of the concluding mass of the International Eucharistic Congress.
The congress, originally planned for 2020, is scheduled to take place on 5-12 September in Budapest. The concluding mass will be celebrated on Heroes Square. A detailed programme will be published by the Vatican later.