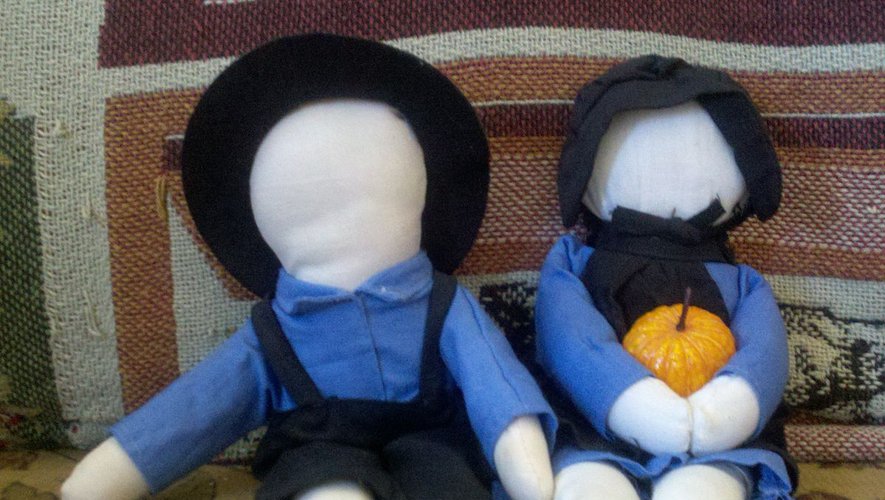 Islamism prevails just two hours from capital – video
There are several signs that radical Islamism has completely overtaken the city. The right-wing presidential candidate says it is like being in Afghanistan, merely a few hours from the capital. A lawyer interviewed on the programme covering the events has received several death threats since the report was broadcast.
The report on the French news magazine programme Zone Interdite (Forbidden Zone) about the northern town of Roubaix fully engulfed by the influence of radical Islam, has caused a furore. One of the main figures in the report is 25-year-old lawyer Amine El Bahi, a resident of the city, who accompanies the crew leading them around while pointing out the evidence of full-scale Islamic rule in the city.
Á Roubaix, certains magasins de jouets vendent des poupées sans visage afin de respecter une version ultra-radicale de l'Islam qui interdit la représentation des êtres humains.
? #ZoneInterdite, « Face au danger de l'Islam radical, les réponses de l'État » dimanche á 21.10 pic.twitter.com/r0EtyqeYUA

— M6 (@M6) January 21, 2022
The young man said he is aware of the city leadership supporting an association which carries out missionary work targeting children. Because of the association in question, AAIR Roubaix, the mayor of the municipality is due to go on trial in the next few days. Guillaume Delbar is accused of negligent misappropriation of public funds and has been summoned to appear in court on 1 February, the local newspaper La Voix Du Nord reported.
According to an article published by the regional newspaper, the association was founded in 2007 by a member of a Salafist mosque in the municipality, but in 2013 AAIR went independent and specialised in teaching Arabic and preparatory courses for school-leaving exams, thus securing state funding. It has received a sizable amount of money, nearly 80,000 euros in 2020, mainly from the city of Roubaix, but the state, the county council and the regional council have also been among its sponsors. In the summer of 2020, however, the prefect received a report that the association was conducting missionary activities. An administrative investigation was launched, which concluded that the city leadership had used public funds to finance an association that was carrying out activities that were not in line with the values of the Republic and secularism. So, the mayor has been giving generous support to such an association, but this is not the only sign that Islamism has takenhold in the city.
For a stretch of about 500 metres, Amine El Bahi showed reporters shop after shop, nearly all selling exclusively Muslim goods, including a halal butcher, an oriental bakery, a Muslim clothing store and a Muslim bookshop.
The report also reveals that several toy shops in the city sell dolls without eyes, mouths or noses, in line with the ultra-radical Islamic doctrine that forbids the depiction of human facial features.
Eric Zemmour, one of the most popular right-wing politicians, points out on Twitter that being there feels like one is in Afghanistan, even though the city is barely a two-hour drive from Paris. He also published a photo of a class with quite a few girls wearing the hijab or Muslim veil, and separated from the boys in line with Islamic customs.
L'Afghanistan á deux heures de Paris.#ZoneInterdite pic.twitter.com/1OwS9heCFs

— Eric Zemmour (@ZemmourEric) January 23, 2022
Right-wing politician Marine Le Pen, also responded to the report. She wrote on Twitter that the programme foreshadowed the future of France if it does not urgently put a stop to communitarianism. She added that if elected president, she would fight Islamism, put an end to mass immigration and pursue a real policy of assimilation.
L'émission #ZoneInterdite d'hier doit nous alerter. Un aperçu de ce qui attend la France si nous ne stoppons pas d'urgence le communautarisme. Elue Présidente, je combattrai l'islamisme, mettrai fin á l'immigration massive et renouerai avec une véritable politique d'assimilation. https://t.co/lbCCeYjfEG

— Marine Le Pen (@MLP_officiel) January 24, 2022
As was to be anticipated, Amine El Bahi, the young lawyer in the report, immediately became the focus of attention, and after his phone number was posted on social media, he received several death threats. Some even threatened to behead him or slit his throat, he told BFMTV.
Après avoir témoigné dans un reportage, Amine Elbahi raconte être "menacé de décapitation" pic.twitter.com/UbtJzOxXex

— BFMTV (@BFMTV) January 24, 2022
Republican politician Eric Ciotti took the side of the young lawyer. He congratulated him on Twitter for his courage in condemning the Islamization of Roubaix, and added that El Bahi has his full support. In light of the threats on his life and the numerous insults Ciotti also expressed his hope that the young man would receive adequate protection.
Je veux saluer le courage immense qu'a eu @AmineElbahii en dénonçant l'islamisation de la ville de Roubaix.

Depuis il reçoit menaces de décapitation et insultes, je lui assure tout mon soutien et espère qu'il sera protégé ! pic.twitter.com/umyoZXZagr

— Eric Ciotti (@ECiotti) January 24, 2022
Marine Le Pen also congratulated El Bahi on his courage and his respect for the values of the Republic. She said that it was about time for the government to ensure the protection of all French people who resist Islamism and condemn the criminal communitarianism of certain elected officials.
Bravo @AmineElbahii pour votre courage et votre amour des valeurs républicaines. Il est temps que le gouvernement assure la protection de tous les Français qui résistent á l'islamisme et qui dénoncent le communautarisme criminel de certains élus ! https://t.co/9XLGyb9aVr

— Marine Le Pen (@MLP_officiel) January 24, 2022
Presidential candidate Eric Zemmour gave an interview to Le Figaro about Islamization in Roubaix. The politician said, "It is time to reclaim our country. It is time to end Islamic indoctrination. I will ensure the permanent closure of places promoting jihad. I will ban the Muslim Brotherhood and all organizations linked to it. I will systematically expel foreigners who may pose a threat to public order, in especially those with a so-called S-file" (registered as particularly dangerous to French society). "I will also impose strict controls on imams and the foreign funding of the Islam faith. I will ban the wearing of the Muslim veil in public places and the construction of overbearing minarets and mosques, Mr Zemmour said, adding that it is high time to thwart foreign infiltration and to persuade the followers of Islam to show more respect for the national identity of French people.