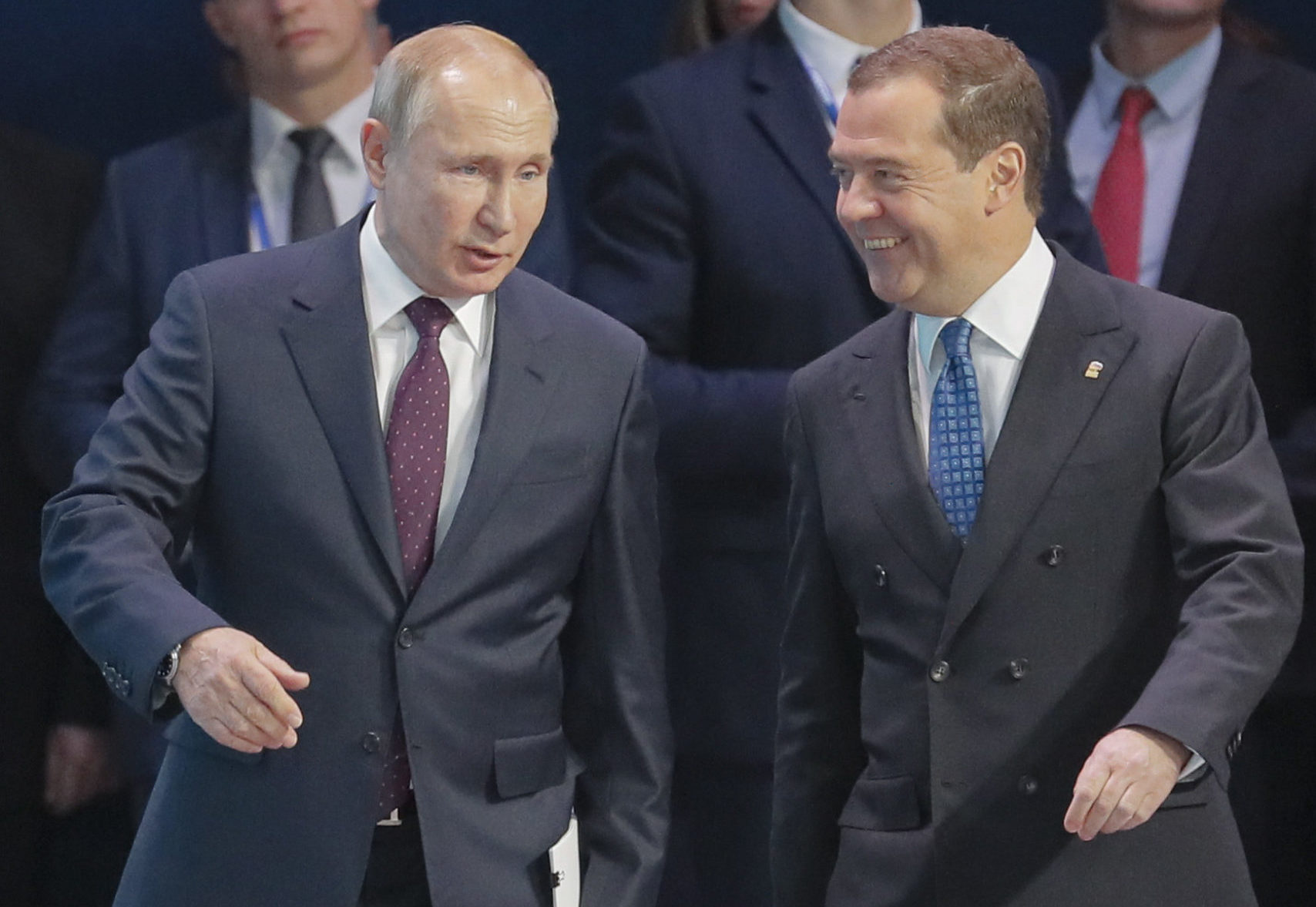 Medvedev: The West is intervening, increasing the likelihood of open and direct conflict between NATO and Russia
The West's cynicism is growing stronger and their anti-Russia rhetoric is increasing in volume, Russia's former president said. They are taking great pains to convince everyone that Moscow is threatening the world with nuclear weapons. Even former US President Donald Trump voiced this claim recently, Dmitry Medvedev wrote on Telegram. However, this is only part of the US domestic political tug of war, with Mr Trump aiming to weaken President Joe Biden, Medvedev pointed out. At the same time, the former Russian leader blamed Europeans for failing to be strong enough and not speaking out more forcefully on the conflict.
West's digital warfare against Russians
Western countries are engaged in digital warfare against Russia, the former Russian president said. However, the allegations made against Moscow are so obviously flawed that anyone with common sense can see through them, Medvedev noted. Dmitry Medvedev criticised the interference of Western powers in the Russia-Ukraine war, including NATO countries sending weapons to Ukraine, training Ukrainian soldiers in the use of Western technology, sending mercenaries, and countries of the alliance carrying out military exercises near the Russian borders.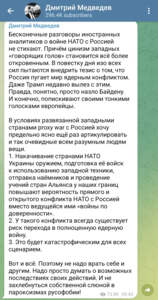 Worst-case scenario may become reality
According to the former Russian head of state, the actions of the North Atlantic Treaty Organisation are increasing the likelihood of direct and open conflict between NATO and Russia.
If this happens, it will be a disaster for everyone, the worst possible scenario for war
Mr Medvedev underlined, adding that such a conflict always carries the risk of escalating into a full-scale nuclear war.
According to the former Russian leader, everyone should be aware of these risks, and therefore should not lie to themselves or to others. Mr Medvedev warned everyone that whatever they do, they must first think about the possible consequences of their actions, to avoid drowning in anti-Russianism in the end.