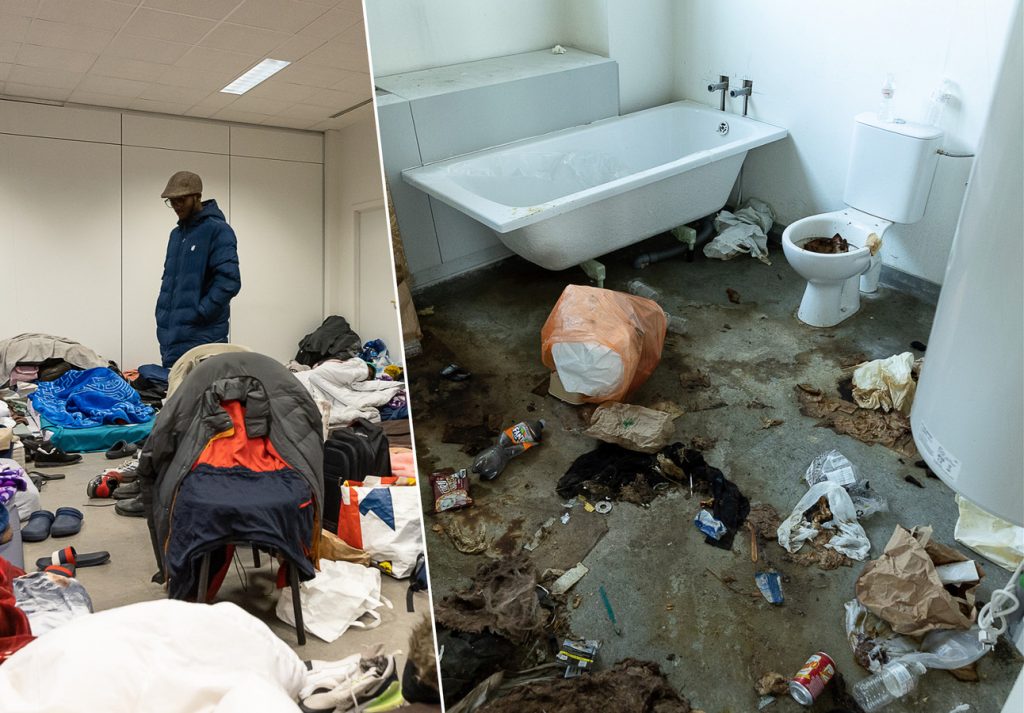 Migrants could spread disease not seen in Europe for years
Belgian doctors have never before encountered the disease discovered in migrants squatting in a town near the capital. Residents in the area say their lives are made a living hell by the hundreds of noisy and dirty immigrants who are constantly brawling with each other.
Inhuman conditions prevail in Schaerbeek, a suburb of Brussels. Since October, nearly a thousand migrants have been living in a vacant building of the Federal Ministry of Finance, which they arbitrarily occupied.
Upon entering the building occupied by the homeless migrants, even the doctors of the NGO Medecins Sans Frontieres (MSF), who have experienced many things, were shocked by what they saw. Many of the people residing in the building were suffering from diseases that Belgian doctors have never encountered before, the newspaper 7sur7 reported. Several immigrants have been diagnosed with diphtheria, which disappeared in Europe years ago thanks to vaccinations, with many also suffering from tuberculosis and scabies, the paper writes. The latter disease could be due to a lack of basic hygiene, which comes as little surprise given the conditions in the building.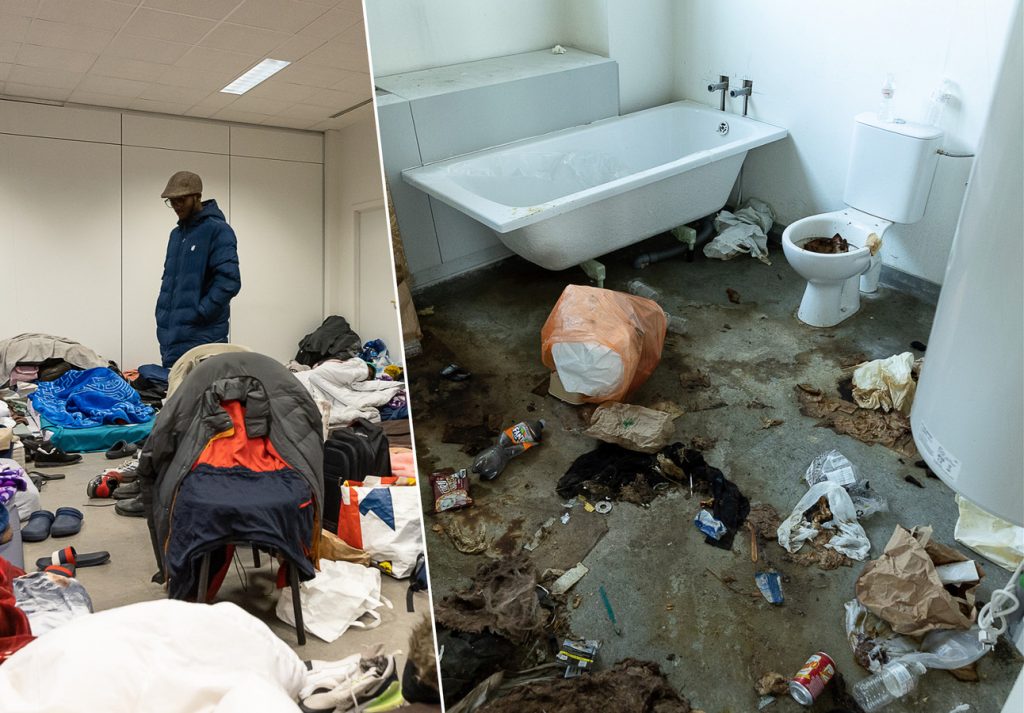 Scabies is a vicious circle that is almost impossible to break, because even if the doctors treat the symptoms, the occupants of the building will eventually return to the occupied property and either lie in an infected bed or come into contact with another patient, so it all starts again, MSF's David Vogel explained.
Residents in the area are desperate because of the hundreds of homeless, sick, dirty and noisy migrants in their neighbourhood, who also regularly cause trouble. Police action is a daily occurrence in the area, locals say. In a previous article, 7sur7 also reported that migrants in the building often set fires and make noise at night. Local residents saying that the conditions are simply unbearable in the neighbourhood. There have also been attacks on people, with migrants hurling pieces of glass and iron bars at residents. Although the locals call the police after such incidents, the officers have so far failed to permanently restore public safety.
The Belgian authorities are also aware of the problem. All but one of the immigrants in the building are applicants for international protection, whose identification is currently underway, Rudi Vervoort, the Minister-President of the Brussels-Capital Region, pointed out in a speech to parliament the other day. He added that the authorities will only decide on the migrants' fate once they have been identified. Mr Vervoort stressed that they are ready to cooperate with Fedasil, the Belgian federal agency for the reception of asylum seekers, to find suitable accommodation for the migrants. First and foremost, they need a place which meets health standards and which is available for a sufficient period of time, the politician pointed out.