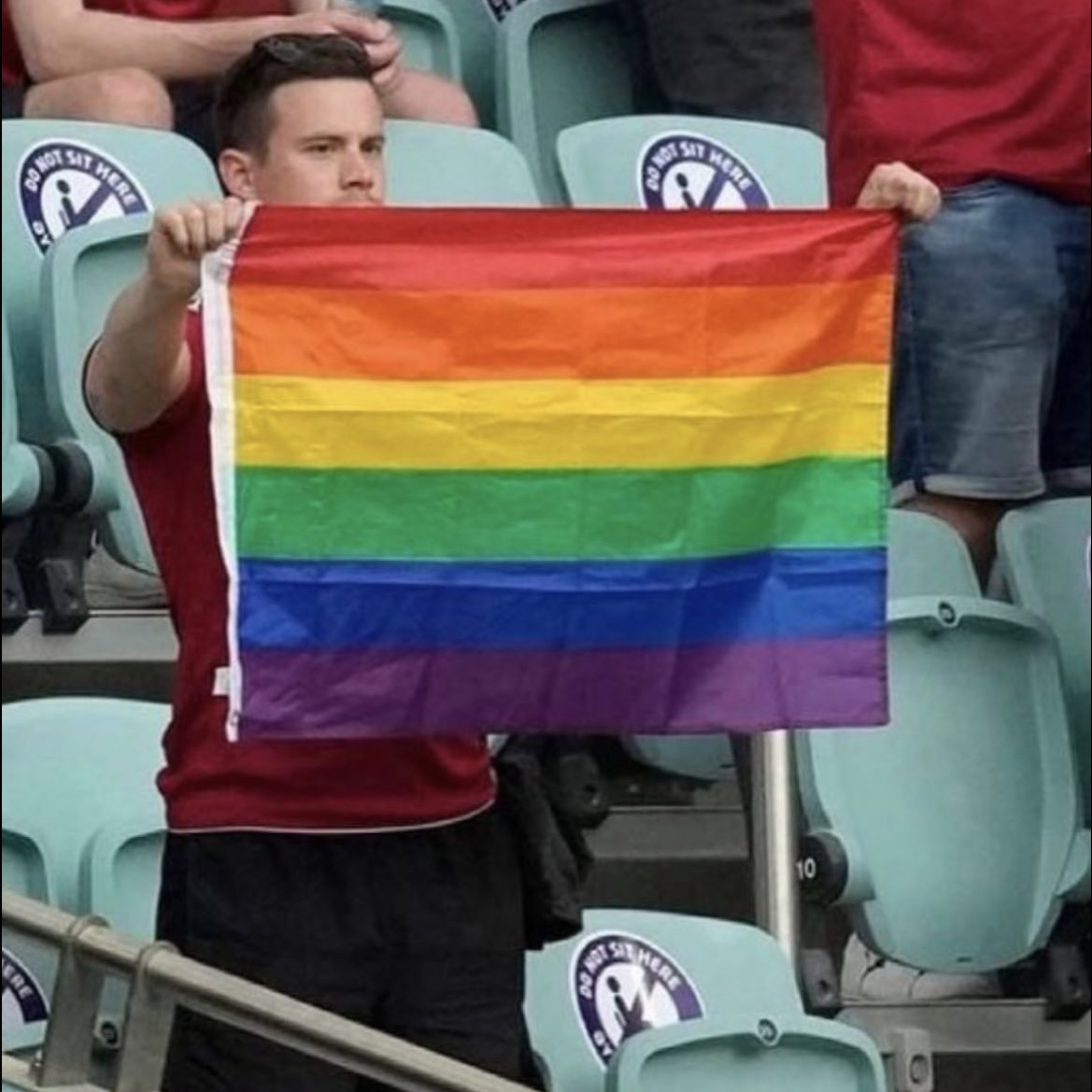 Football match stewards did not tolerate LGBT symbol
The stewards of the stadium in Baku confiscated a rainbow flag from a Danish fan before the match between Denmark and the Czech Republic in the quarter-final of the European Football Championship. UEFA said on Saturday that it would launch an investigation into the matter.
Security staff intervened when before the match between Denmark and the Czech Republic a Danish fan waved a rainbow-coloured flag in the stands. According to Breitbart, the Danish supporter was heavily intoxicated and provoked those standing nearby. UEFA announced on Saturday that they are investigating the incident.
In a statement sent to AFP, the European football's governing body emphasized that they "never instructed stewards in Baku – or in any other stadium – to confiscate rainbow flags." The organisation has launched an investigation into the incident, contacted the UEFA delegate, UEFA security officer and local authorities. UEFA also said that the intoxicated fan was eventually allowed to remain in the stadium. The Danish Football Federation does not agree with either confiscating the flag or the content of the UEFA statement.
It appears that stewards in the stadium have confiscated a 🌈-flag from two Denmark fans… #EURO2020 #CZEDEN #Baku pic.twitter.com/NyU37IvdTg

— DW Sports (@dw_sports) July 3, 2021
A UEFA security guard went up to Kristoffer Foens and "snatched" the flag from his hand, the intoxicated Dane said in an interview with DR Sporten, emphasizing that he found the incident shocking. The LGBTQ supporter got his flag back at the end of the match.
UEFA had earlier rejected the Munich mayor's request to have the Allianz Arena lit up in rainbow colours for the Germany – Hungary match, and the sponsors were told that local laws in Baku, Azerbaijan and St Petersburg, Russia "do not allow" displaying ads with LGBTQ symbols.