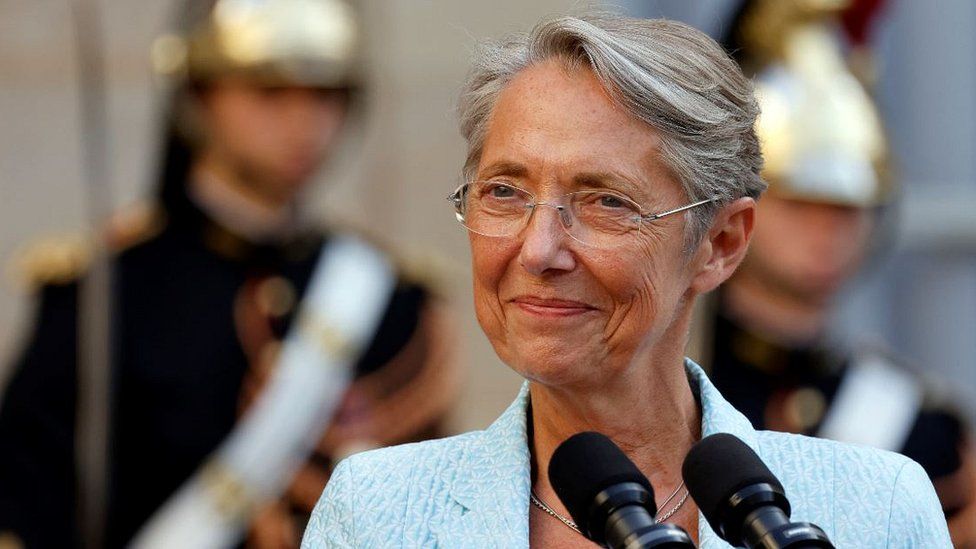 New French government formed – video
The Borne government was formed five days after the appointment of the new prime minister. Some members of the previous government have remained, but there are many new ministers and the government spokesperson has also been replaced.
The formation of the new French government led by Elisabeth Borne has been surrounded by great anticipation, with opposition politician Marine Le Pen saying the other day that she did not think it was normal for the newly appointed head of government to wait so long to present her ministers, especially in the current difficult situation, with prices rising by the day, France Info reports.
The right-wing politician wrote on Twitter that Emmanuel Macron had chosen a cold, brutal technocrat in the person of the new premier, Elisabeth Borne, who is a carbon copy of the head of state. According to Ms Le Pen, the French president is so self-absorbed that one Emmanuel Macron is no longer enough. He needs two.
📹 Avec Elisabeth Borne, Emmanuel Macron a choisi une technocrate froide, brutale. C'est le double de lui-même : il est tellement fasciné par lui-même qu'un seul Emmanuel Macron ne lui suffit pas, il lui en faut deux ! @BFMTV #Législatives2022 pic.twitter.com/FMWO4AXIxL

— Marine Le Pen (@MLP_officiel) May 19, 2022
Ms Borne will likely introduce her new government on Friday afternoon, according to the AFP news agency.
Le gouvernement sera annoncé dans l' après-midi annonce l'Elysée #AFP pic.twitter.com/CZV2OtYmbF

— Agence France-Presse (@afpfr) May 20, 2022
The afternoon saw a spate of announcements regarding the country's outgoing and incoming ministers, but there are no changes at the interior ministry (still headed by Gerald Darmanin), the finance ministry (run by Bruno Le Maire) and the justice minister (with Eric Dupond-Moretti in charge).
🔴 ALERTE INFO
Darmanin et Le Maire restent au gouvernement https://t.co/Edaf4NmnpC pic.twitter.com/iLwaWyrFgL

— BFMTV (@BFMTV) May 20, 2022
However, Foreign Minister Jean-Yves Le Drian was replaced by former Elysee spokeswoman Catherine Colonna, a diplomat and a former minister for European affairs under Jacques Chirac, who also served as an ambassador.
INFO @BFMTV : Catherine Colonna, ambassadrice de France au Royaume Uni et ex ministre sous Jacques Chirac nommée au Quai d'Orsay. cc @Ben_Duhamel

— Agathe Lambret (@AgatheLambret) May 20, 2022
The new French PM has, however, decided to appoint several unknown ministers, such as Culture Minister Rima Abdul Malak, who has been working as a cultural adviser to Emmanuel Macron since 2019.
Qui est Rima Abdul Malak, nouvelle ministre de Culture? https://t.co/e6xSPKD0OK pic.twitter.com/MRKTjiWT2u

— BFMTV (@BFMTV) May 20, 2022
The French Ministry of Education will also be headed by a new politician, Pap Ndiaye.
🔴 ALERTE INFO
Pap Ndiaye va être nommé ministre de l'Éducation nationale https://t.co/OmHnQVCRbO pic.twitter.com/RJCJEsvIRa

— BFMTV (@BFMTV) May 20, 2022
The names of the ministers in Ms Borne's government were presented by Alexis Kohler, head of the presidential office, in the courtyard of the Elysee Palace.
EN DIRECT | Annonce de la composition du Gouvernement : https://t.co/BOXhpzDzjL

— Élysée (@Elysee) May 20, 2022

France's new government will also have a new spokesperson, once again a woman, Olivia Gregoire.
🔴 ALERTE INFO
Olivia Grégoire sera nommée porte-parole du gouvernement https://t.co/yzCKB9Sz7f pic.twitter.com/KEdoLgZ6gN

— BFMTV (@BFMTV) May 20, 2022
Outgoing Gabriel Attal, however, has no reason to be sad, as his career trajectory continues to go upward. At the age of 33, he was appointed as acting minister for government accounts, according to information published on the French government's website.
Découvrez la composition du #Gouvernement de la Première ministre @Elisabeth_Borne ⤵️

— Gouvernement (@gouvernementFR) May 20, 2022