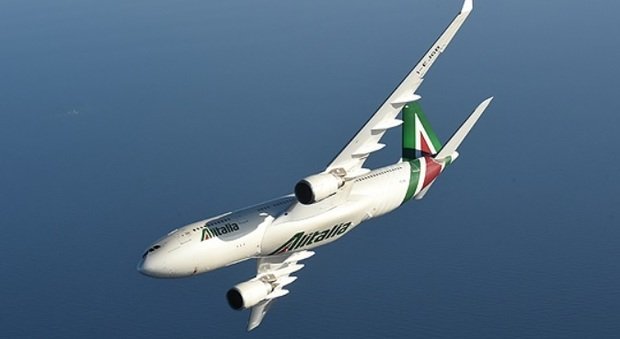 No solution in sight for crisis-ridden Italian airline
Employees will only receive half of their pay from the airline before Easter, as authorities in the European Union have failed to give permission to the new Italian airline to commence its flights and purchase slots.
Alitalia s crisis continues as a result of the stalemate with Brussels but, due to stalled negotiations, the newly established ITA airline also appears unable to start its flights. To tackle the problems, Minister for Economic Development Giancarlo Giorgetti has asked his colleagues, Economic Minister Daniele Franco and former Labour Minister Enrico Giovanni, to develop a new draft that could speed up the transfer of Alitalia s corporate assets to ITA (with special regard to slots), and to accelerate talks with the European Union. Meanwhile, they can only pay half of the salaries to the company s 11,000 employees and hope to transfer the second part at, or shortly after Easter.
The Italian government has promised to begin the money transfers within a few days, with Claudio Durigon – the finance ministry s state secretary – giving his personal assurance after the European Commission approved an additional grant of 24.7 million euros for Alitalia.
"We are in a true battle with Commissioner for Competition Margarethe Vestager. Together with the other ministries, we will try to negotiate payments and authorisation so that the ITA project can be implemented as soon as possible. The trade unions and those who staged a protest outside the Ministry of Economic Development play a key role, and the unions have described the situation as  dramatic, unacceptable, and grave , something that destroys the aviation sector," Mr Durigon, an MP of the Lega party added.
Minister for Economic Development Giancarlo Giorgetti said "I was besieged outside the ministry by Alitalia workers, who asked me questions and told me their demands. They don t understand why the European Union consented to far larger state subsidies to be granted to Lufthansa and Air France and refuses to agree on a similar aid package for Alitalia." In response, Mr Giorgetti said apparently "things that are granted in some countries are not granted in Italy".
"The plight of Alitalia and the delays in launching ITA were assessed jointly with the European Commission, and we believe that a new plan of action is needed," the minister said.
"The government suspects that the interests and competitiveness of large European companies, such as Air France and Lufthansa, are behind the EU s punitive and rigid approach to the Italian airliner, as launching ITA s operations runs against their interest," Daniele Franco said.