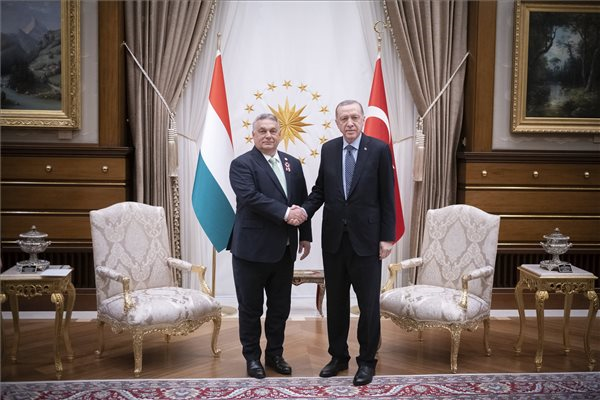 Orban-Erdogan Summit: Drifting into war is not an option
Talks between Hungarian Prime Minister Viktor Orban and Turkish President Recep Tayyip Erdogan held in Ankara focused on the war in Ukraine and energy security issues.
Turkish President Erdogan thanked Hungary for the solidarity shown after the earthquake in Turkey and for the valuable help provided, highlighting the heroic efforts of the Hungarian search and rescue teams.
As Hungary is a direct neighbour to war-torn Ukraine and Turkey is a neighbour of Ukraine across the sea, it is in the interest of both countries to create a just peace as soon as possible, which must be achieved through diplomacy, they stated.
Drifting into war and the escalation of the war must be avoided by all means,
both parties agreed. During the talks with Turkey's president, PM Orban asked Turkey to remain a reliable partner regarding the transit of gas deliveries from the east, which is crucial for Hungary's energy security, Bertalan Havasi, the PM's press chief told Hungary's state news agency (MTI).
POLITICS
Tags:
Hungary
,
turkey
,
viktor orban