PM calls for action by Brussels in video conference ahead of EU summit
In preparation for the EU summit kicking off on Thursday, Hungarian Prime Minister Viktor Orban participated in a joint video conference with the Polish, Belgian, Finnish and Maltese prime ministers, Bulgaria's head of state, and European Council President Charles Michel.
On the Ukraine issue, PM Orban again called for an immediate ceasefire and peace talks. He also urged a substantive political debate on the Brussels sanctions, which are destroying Europe's economy. In this situation, access to European cohesion and reconstruction funds should be made accessible much faster and easier for EU member states, he stressed. Speaking about migration, the Hungarian premier once again called on Brussels to contribute to the funding of border protection, as fences protect the whole of Europe.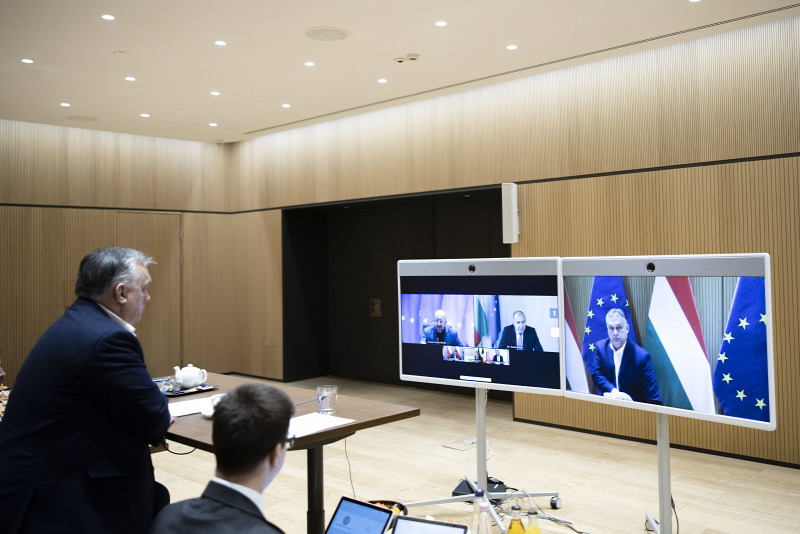 POLITICS
Tags:
ez
,
Hungary
,
summit
,
viktor orban