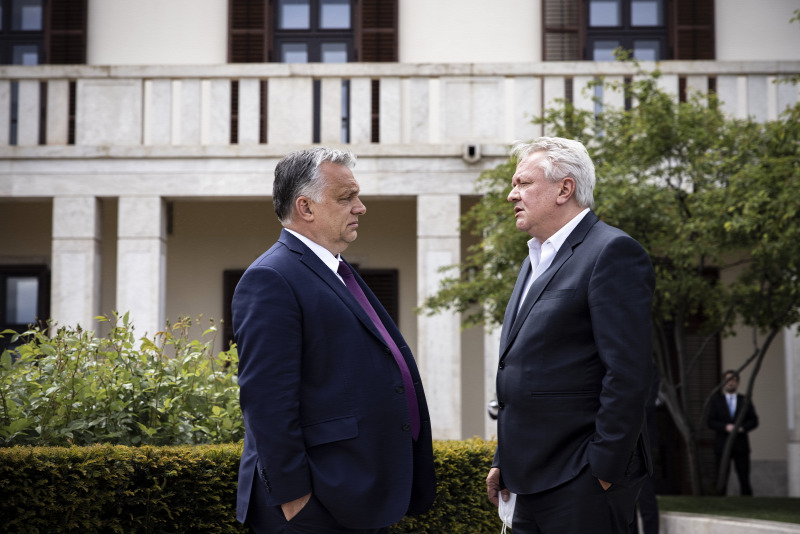 PM Orban: Defence industry development must continue
On Thursday, Hungarian Prime Minister Viktor Orban held talks with Armin Papperger, the chief executive of German arms and vehicle manufacturer Rheinmetall.
At the meeting, also attended by Defence Minister Kristof Szalay-Bobrovniczky, the parties agreed that the Hungarian economy and industry performed exceptionally well last year, the most difficult year of the last three decades. Entering the era of perils, with the war in Ukraine raging, it is clear that the launch of the Hungarian defence industry development programme was a good decision.
Hungary's defence is the most important goal, and therefore the development of the Hungarian defence forces and military industry must not slow down, despite the sanctions crisis, Prime Minister Viktor Orban pointed out.
Thus the cooperation between Rheinmetall and the Hungarian state will continue uninterrupted.
As previously reported by the Hungarian daily Magyar Nemzet, it is important that the combat readiness of the Hungarian armed forces is at all times at its best, Defence Minister Kristof Szalay-Bobrovniczky said in a video posted on the government's Facebook page on Sunday. The minister emphasized that in the framework of the development project, the armed forces will receive new, state-of-the-art digital equipment, whose operation requires officers and junior officers who speak foreign languages and have modern qualifications and international experience.
The minister added that materiel is being constantly transported to Hungary. Talking about the Russia-Ukraine war, Kristof Szalay-Bobrovniczky emphasized that
we should think about what can and should be done for the security of the Hungarian people.
He added that although Hungary can rely on its defence alliance, NATO, but the country must defend its borders with its own armed forces. It is important to show deterrence so that security threats can be prevented from all directions.
The Hungarian armed forces must be brought to the best possible state of readiness in the shortest possible time, Kristof Szalay-Bobrovniczky stressed.
POLITICS
Tags:
army
,
Hungary
,
viktor orban