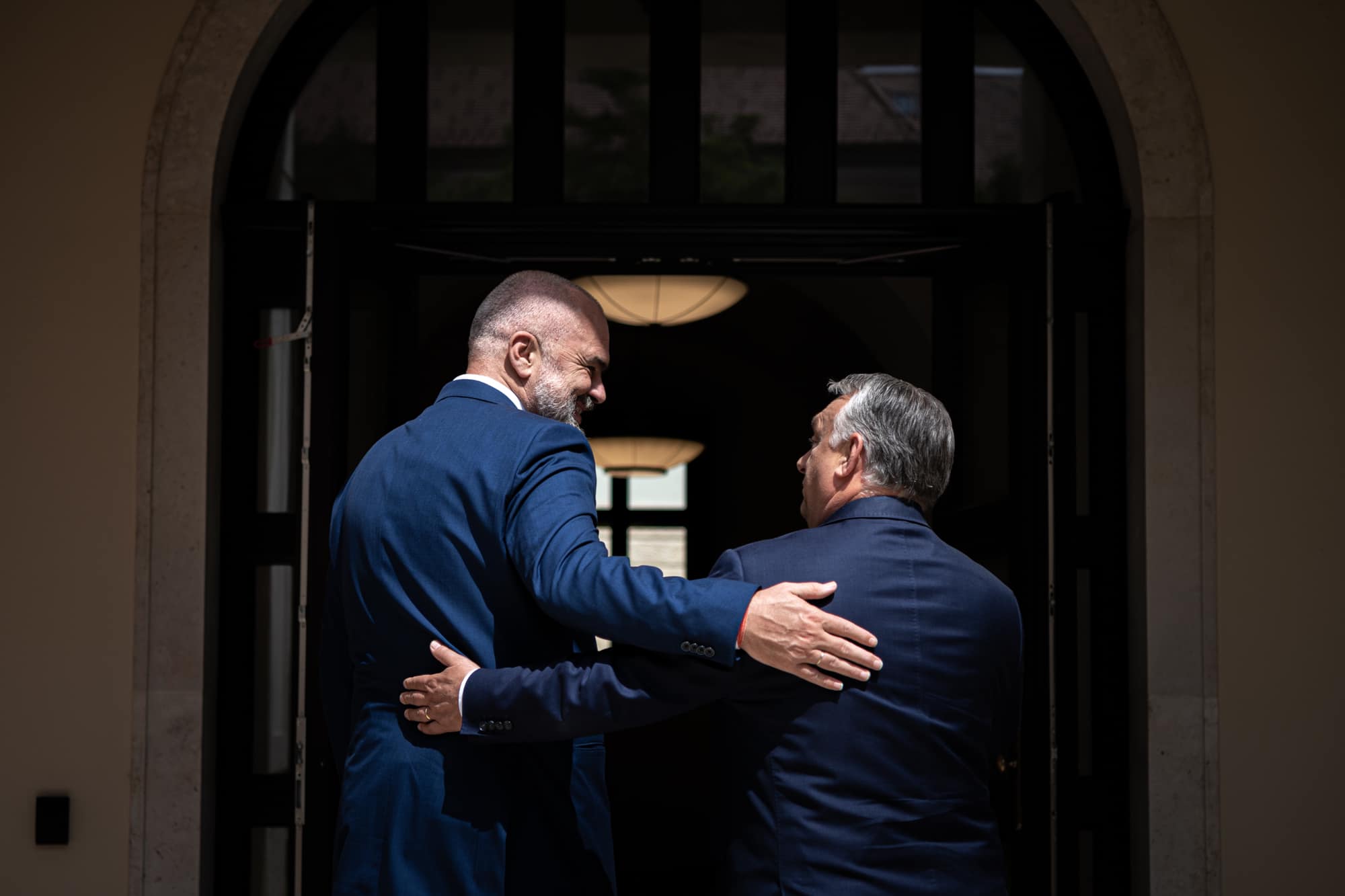 PM Orban receives prime minister of Albania
Hungarian PM Viktor Orban received Albanian PM Edi Rama in his office on Tuesday. Mr Rama shared some details regarding the topics to be discussed on social media.
Hungarian Prime Minister Viktor Orban shared a picture of the meeting on social media.
"Welcoming the Prime Minister of Albania," reads the caption written by Hungar s premier.
Albanian Prime Minister Edi Rama arrived in Budapest on Monday at the invitation of PM Viktor Orban. Albany s premier also announced the visit on Facebook, saying he would discuss topics regarding the economy, healthcare and education with his Hungarian counterpart, along with the progress of Albania s accession to the European Union.
Edi Rama emphasized that Hungary was a historically unwavering supporter of Albania s accession to the EU.
POLITICS
Tags:
albania
,
bilateral meeting
,
edi rama
,
Hungary
,
viktor orban