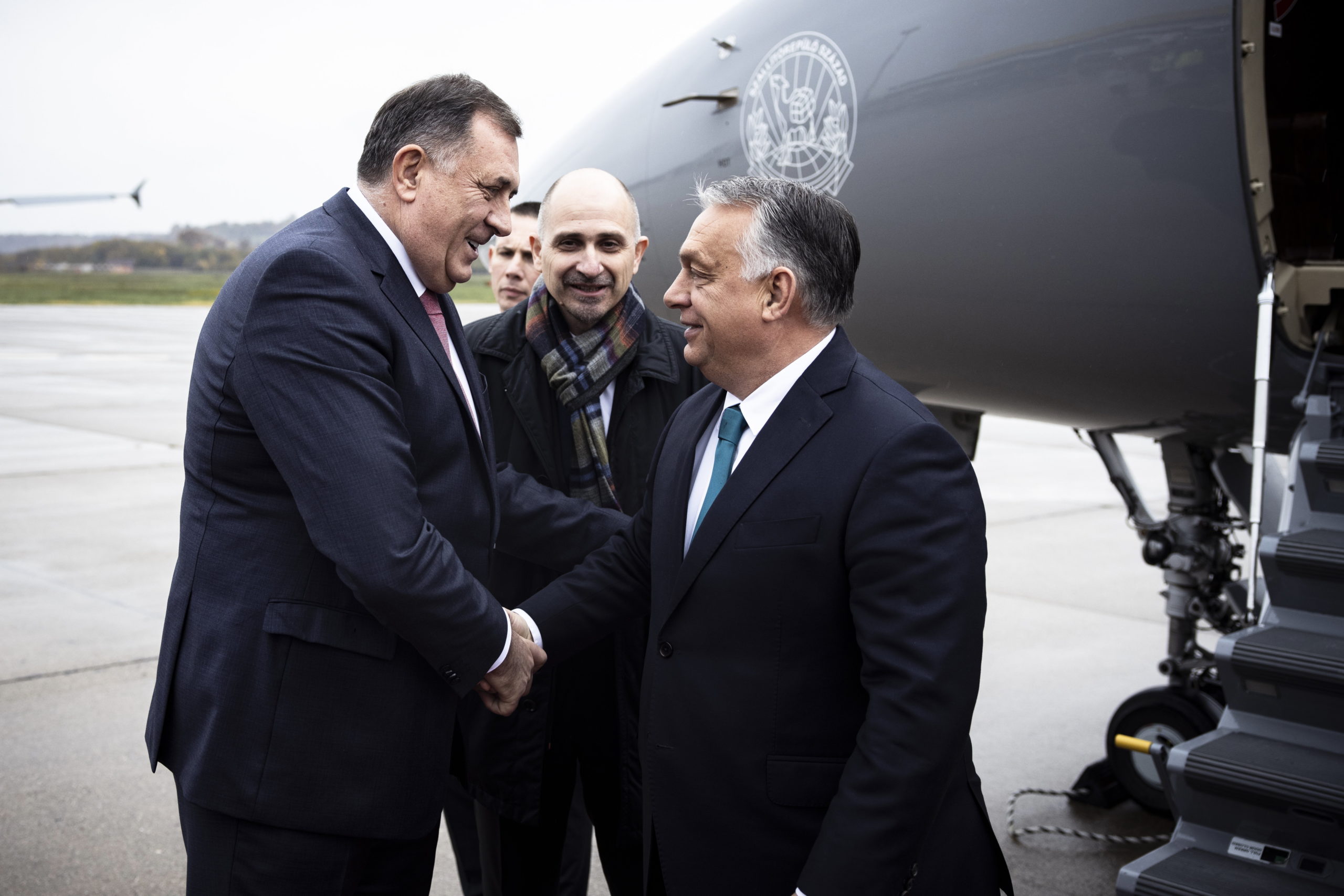 PM Orban travels to Bosnia and Herzegovina
Hungarian Prime Minister Viktor Orban on Saturday travelled to Banja Luka, Bosnia and Herzegovina, to participate in a working lunch with Milorad Dodik, one of the three members of the country's presidency, Bertalan Havasi, the prime minister's press chief told the Hungarian state news agency MTI.
Viktor Orban received Milorad Dodik at the prime minister's office in Budapest in June. The Hungarian premier is now returning the visit.
Foreign Minister Peter Szijjarto will also take part in Saturday's talks, Mr Havasi said.
POLITICS
Tags:
bosnia and herzegovina
,
Hungary
,
Milorad Dodik
,
viktor orban