PM Orban travels to Vatican
On Friday, Hungarian PM Viktor Orban paid his last respects in Rome at the catafalque of Cardinal-Archbishop Karl-Joseph Rauber, former apostolic nuncio to Budapest.
The Hungarian delegation included Zoltan Balogh, the head of the Hungarian Reformed Church's Synod, and Tristan Azbej, the foreign ministry's state secretary in charge of programmes designed to help persecuted Christians, PM Orban's press chief said.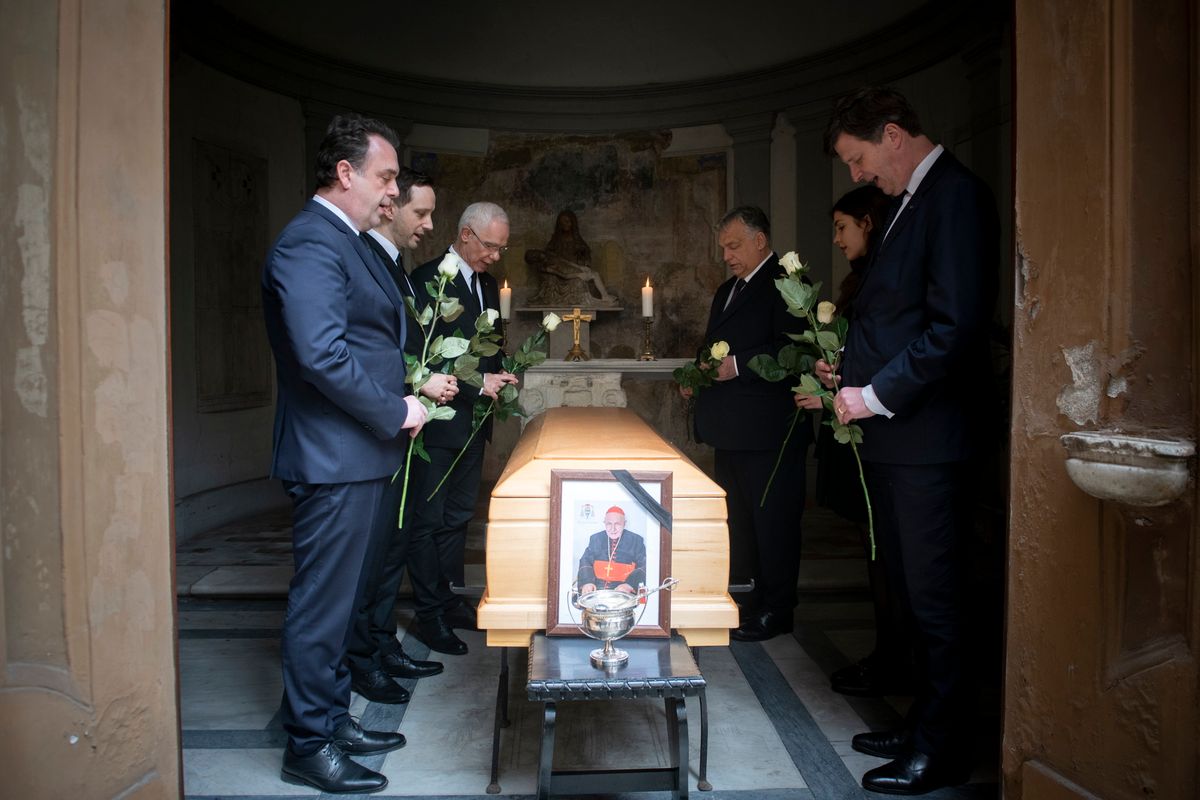 Hungary and the Hungarian Churches have much to thank for the late cardinal's diplomatic support, Mr Orban's press chief said. Cardinal Karl-Josef Rauber, who died on 26 March at the age of 88, served as nuncio to both Hungary and Moldavia between 1997 and 2003. He was created a cardinal by Pope Francis in February, 2015.