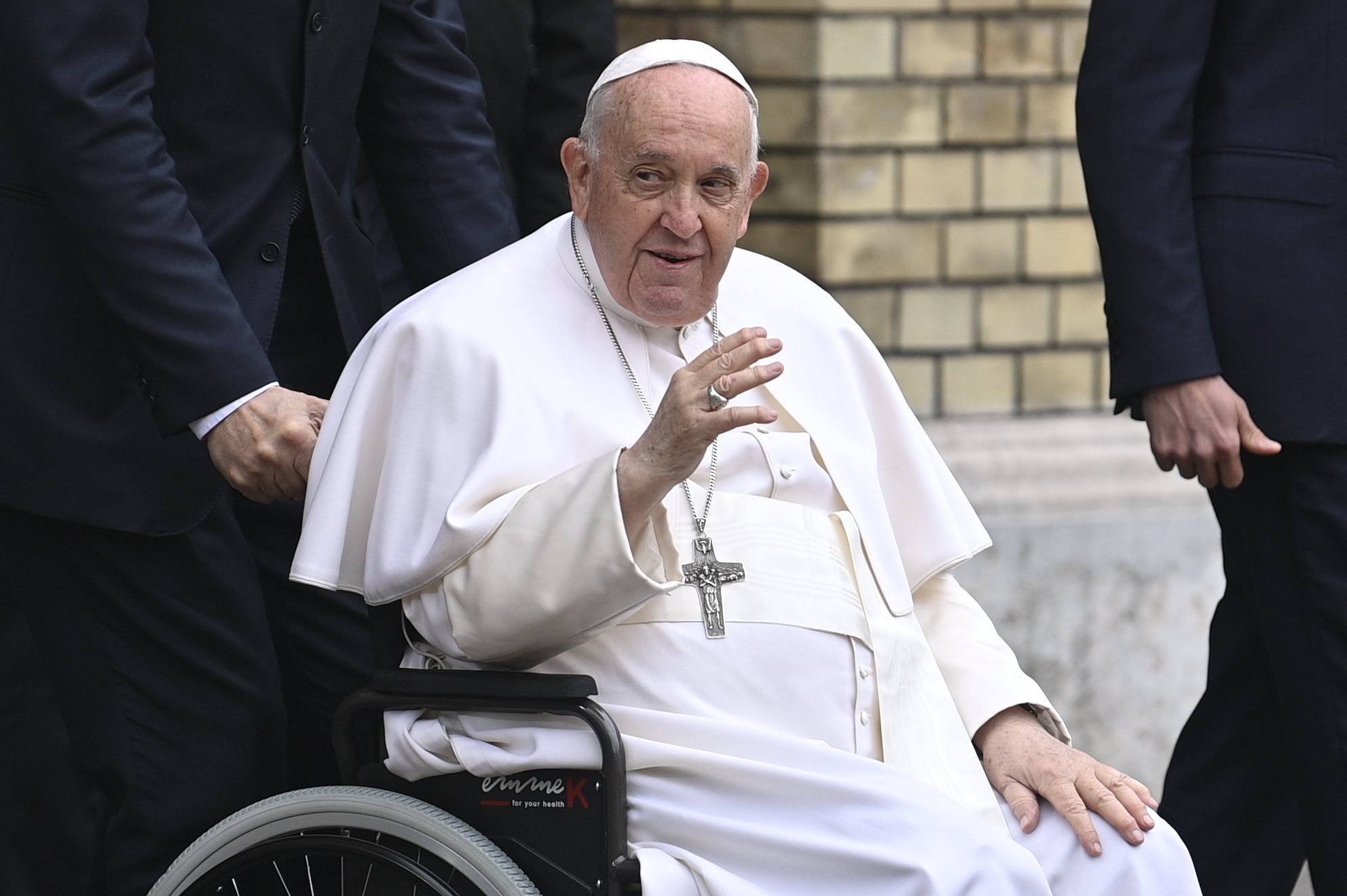 Pope Francis: We need a church of love in action
We need a church that fluently speaks the language of love in action, Pope Francis emphasized at St Elizabeth of Hungary Church in Budapest's Rozsak Square, where he met with aid organisations of the Hungarian Catholic Church, refugees and poor people.
WORLD
APRIL 29. 2023 14:36
The head of the Catholic Church thanked the Hungarian churches for their commitment to active love and for receiving with generosity and also with devotion those fleeing the war in Ukraine.
He emphasized that the gospel focuses on the poor and the needy, because Jesus came to "bring good news to the poor".
This poses an exciting challenge for us: Making sure that "the faith we profess does not become a hostage of a sect alien to life" and does not fall victim to a kind of "spiritual egoism", he said.
True faith is "uncomfortable", "takes risks", "goes out into the world to meet the poor and enables us to speak the language of love through our own lives", Pope Francis said.