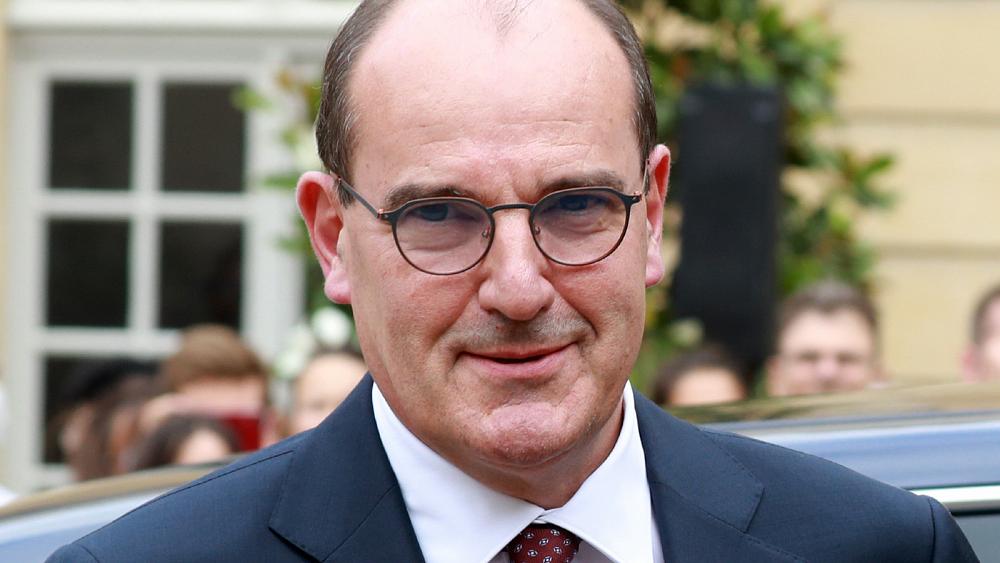 Prime minister announces new restrictions, dance clubs close for four weeks – video
With the coronavirus epidemic in full swing and a rising number of infections, the government is introducing new measures and relaxing vaccination access rules for elderly people.
The epidemiological situation in France is not improving and the number of cases is on the rise, so Prime Minister Jean Castex has announced further restrictions.
EN DIRECT | #COVID19 : suivez la conférence de presse du Premier ministre @JeanCastex. https://t.co/UR6cN6wZFr

— Gouvernement (@gouvernementFR) December 6, 2021
Jean Castex said the French government has no plans to introduce a quarantine or curfew for the time being, as it would be a disproportionate response, but he pointed out that an individual and a joint effort were both needed needed to curb the spread of the virus.
L'heure n'est pas á la mise en place de jauges, d'un couvre-feu ou d'un confinement.
Ce serait disproportionné.
En revanche, les circonstances exigent un effort individuel et collectif pour limiter les risques de contamination.
Quelques mesures simples ↴

— Jean Castex (@JeanCASTEX) December 6, 2021
The prime minister said that bringing forward the start of the winter school break is not under consideration yet, but mask-wearing will be mandatory in schools both indoors and outdoors. Furthermore, efforts should be made to minimise contact between students in different classes.
The strictest measures will apply to dance clubs, which will have to close down on 10 December for a duration of four weeks. The prime minister added, however, that the companies operating the venues would be reimbursed for their loss.
Seule exception que nous ferons á notre principe de ne pas restreindre d'activités : nous fermerons les discothèques pendant les 4 prochaines semaines.
Cette mesure s'appliquera á compter de vendredi prochain et jusqu'á début janvier.

— Jean Castex (@JeanCASTEX) December 6, 2021
Jean Castex also announced that as of 15 December, vaccination will be rolled out to children aged 5 to 11, in line with the recommendation by the French National Authority for Health (HAS).
To make access to the booster vaccine easier for the elderly, the French government has allowed all those over the age of 65 to get vaccinated without prior registration and appointment at any vaccination centre regardless of which one they belong to. The prime minister stressed that after receiving their booster shot, protection will be four times higher for people over 65 and their risk of being hospitalised will be 20 times lower.
Les personnes de plus de 65 ans auront une protection 4 fois plus forte après leur rappel.
Leur risque d'être hospitalisé sera 20 fois moins élevé que les non-vaccinés.
→ Ils pourront dorénavant obtenir leur rappel, y compris sans rendez-vous, quel que soit leur centre.

— Jean Castex (@JeanCASTEX) December 6, 2021
The premier also highlighted in his speech that the government recommends businesses to switch to 2 to 3 days of teleworking per week, where possible.
#COVID19 | Il est recommandé de mettre en place le télétravail 2 á 3 jours par semaine partout où cela est possible.

Plus d'informations sur : https://t.co/SeQSsKcgnC pic.twitter.com/AJMQxxFCPm

— Gouvernement (@gouvernementFR) December 6, 2021
The government will introduce no over-all regulation requiring an immunity certificate to attend outdoor events, leaving local prefects the authority to decide whether to mandate proof of immunity for entry to venues such as Christmas markets.
Le pass sanitaire, outil d'incitation á la vaccination et de protection face au virus, pourra être exigé, sous l'autorité des préfets lors de manifestations et événements en extérieur, comme les marchés de Noël. pic.twitter.com/2qG3PUWjLn

— Jean Castex (@JeanCASTEX) December 6, 2021
To ensure the safety of year-end celebrations, Jean Castex has invited the French to limit face-to-face private or business meetings without mask-wearing as much as possible in the coming weeks.