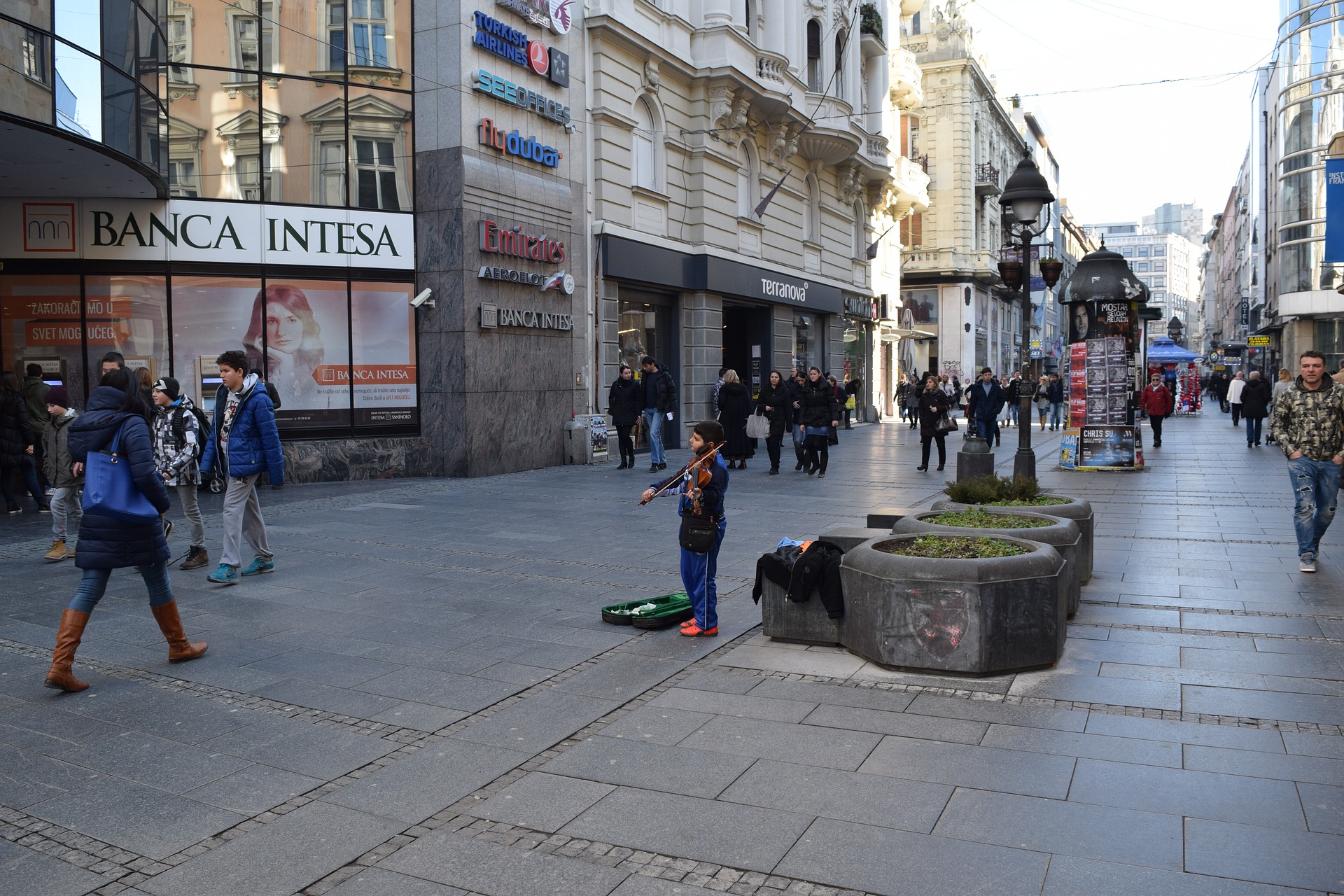 Russians send rental fees soaring
Russians are willing to pay up to 1,500 euros a month to rent a flat in Serbia. Since the start of the war, the number of Russians arriving in the Balkans has increased significantly, with about 50 thousand people already living in Serbia and more on the way, experts say. As a result, property rental fees have skyrocketed in Belgrade and Novi Sad. The asking fee for a 50-square-metre apartment is currently at least 500 euros per month. Russians choose Serbia because there are no visa requirements, and because of easy accessibility through direct flights.
Serbia imposed no entry restrictions for Russians
Since February, there has been a steady increase in the prices of apartment rentals in Serbia. Since the beginning of the war, many Russians have moved to the Balkan state. The cultural connection and the normal relations between the two countries make Belgrade or even Novi Sad a desirable location. Unlike the European Union and the other Western Balkan states, Serbia has not introduced punitive measures against Russia. Russian citizens don't even need a visa to enter, so they can travel easily between the two countries. The only problem is that the recent surge in demand for airline tickets has made flights very difficult to book or very expensive, costing up to thousands of euros. As V4NA reported earlier, several Russian IT companies have moved their headquarters to Serbia due to the EU sanctions. As companies moved, so did their employees.
Unrealistic housing market price hikes
Mostly wealthier people from Russia and Ukraine have chosen to relocate to Serbia, as they are the ones who can afford to pay the skyrocketing rental fees. A 50-square-metre flat in the Serbian capital can currently be rented for 500 euros instead of 300 euros. In fact, by now it is almost impossible to find such a "cheap" rental, even though the average Russian salary is not much above 500 euros and the average Ukrainian salary is much less.
While the Serbs have adapted to market demands and raised prices in line with the supply-demand curve, they have also made life more difficult for their own countrymen. According to data from the Serbian Republic's Institute of Statistics, the average salary in Belgrade in June this year was 93,000 dinars, the equivalent of around 800 euros. If we take just a small apartment of 50 square metres, more than half of the people's salary is spent on this, while the costs of utilities and food, which have risen due to inflation, all come on top of that.
Browsing the real estate website Sasomange.rs, we can see that there are currently 8,959 apartments to choose from in Serbia, of which more than 7 thousand are in Belgrade. The search results show that most apartments in the Serbian capital are currently offered at prices above 500 euros per month. There has been an upward trend since the end of the coronavirus epidemic, expert Katarina Kuzmanovic says, adding that the war has further exacerbated the situation.
"If Russians keep coming, prices will certainly rise further. When the first clients arrived, they did not even enquire about the rental fees, just took them. They are most interested in Belgrade and Novi Sad, not so much in smaller cities,"
Ms Kuzmanovic said.
It is not uncommon for wealthier immigrants to pay up to 1,500 euros for a larger apartment or house, and it is also not uncommon for the advertisements to be in Russian in Serbia, the expert pointed out.
The presence of Russians can also be observed in the north of the country. In Subotica, while a few years ago you could rent a 60-square-metre flat for 80 euros, now you have to pay over 200 euros for a 40-square-metre one. Many Russians, fearing the consequences of emigration, are coming to Serbia with their families. As a result, their children have to adapt to a completely new environment, starting the school year in Serbian schools, where they and the teachers are having problems understanding each other's language, V4NA was informed by one of the schools.