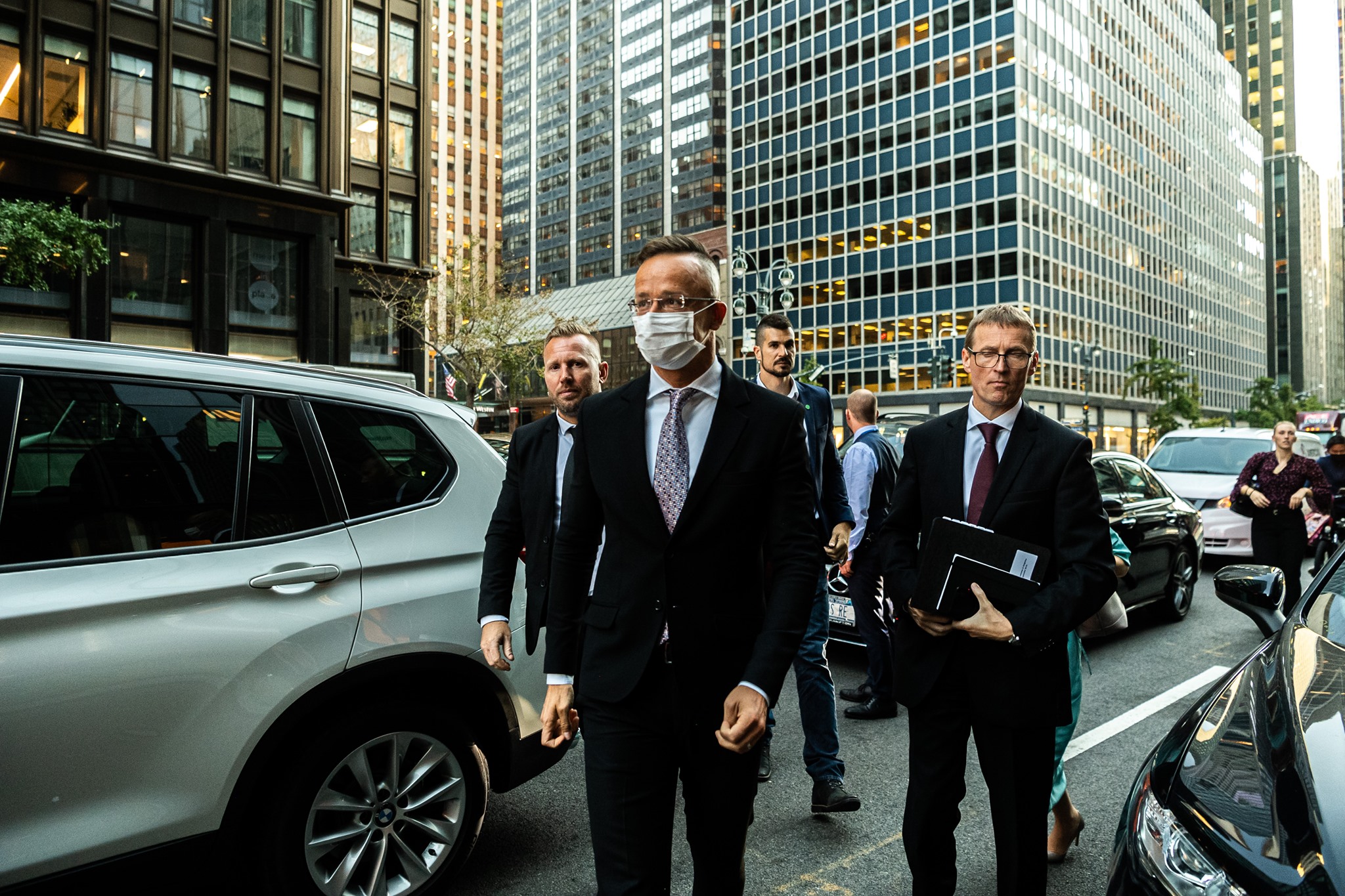 Situation in Afghanistan threatening with new wave of illegal migration
Although the situation in Afghanistan could generate another massive wave of illegal migration, the foreign ministers of EU member states do not seem to have assessed this danger realistically, Hungarian Foreign Minister Peter Szijjarto said in New York, where he held talks with his Hungarian EU colleagues within the framework of the 76th UN General Assembly.
Hungary's foreign minister told reporters that,
for the time being, the worst case scenario seems to be prevailing in Afghanistan.
The economy of the South Asian country is falling into an ever deeper crisis, with increasing numbers of people in need of humanitarian aid and the threat of terrorism intensifying, he said, stressing that these factors are threatening to trigger another wave of immigration.
He pointed out that, despite this, some European leaders still make statements that "Afghans can interpret as invitations," adding that several member states are ready to organise resettlement forums.
"We know precisely from what happened six years ago that the next step will be mandatory quotas, with some talk about family reunification already. Unfortunately, it seems many EU member states have not learnt anything from what happened in Europe in 2015 and since then," the minister said.
Meanwhile, Afghanistan's neighbours have made it clear that Afghanistan's problems must be resolved locally, in Afghanistan, Mr Szijjarto added.
"If the EU continues to represent this stance, that will result in another massive wave of illegal migration, which we should avoid," the Hungarian foreign minister said in New York.
POLITICS
Tags:
afganistan
,
eu
,
foreign affairs
,
Hungary
,
péter szijjártó
,
un