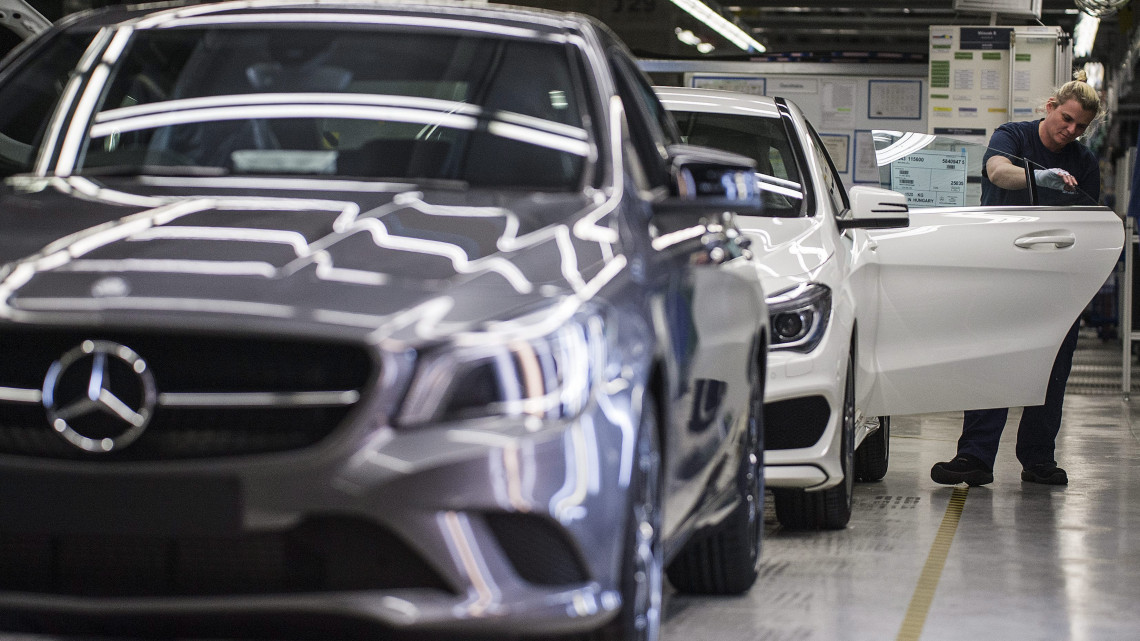 Government helps suppliers but not manufacturers
Automotive suppliers struggling due to the crisis will be helped by the German government while car manufacturers will not receive subsidies to ramp up purchase of vehicles fuelled by petrol or diesel, as agreed at a video conference on Tuesday. The conference on the situation of the German car industry was attended by Germany s transport minister, leaders of federal states with significant car industry and heads of leading car manufacturers (Volkswagen, BMW, Daimler).
The German federal government is taking further measures to help automotive suppliers in a difficult position due to coronavirus, as announced on Tuesday night following  a video conference attended by the transport minister, federal state leaders and industry chiefs. German Federal Transport Minister Andreas Scheuer said they were reviewing how the car industry could use the existing economic recovery package more effectively and were also examining a 3 percentage point reduction to the 19 per cent purchase tax on car sales. Mainly medium-sized car suppliers can expect additional government support, the minister said.
However, fierce debates evolved in Germany s governing grand coalition over purchase subsidies for new cars. Politicians of the Christian Social Union (CSU) are in favour of extending purchase subsidies not only to buyers of electric cars but also to buyers of conventional petrol or diesel cars. Speaking to Deutschlandfunk radio, Andreas Scheuer explained this by saying that e-cars are not yet widespread enough, but there are plenty of traditional internal combustion engine vehicles waiting to be sold.
Finance Minister Olaf Scholz had already said before Tuesday s meeting that he did not support the expansion of purchase subsidies. "The current stimulus package seems to be effective, as results have also improved in the automotive industry," Scholz said. Last weekend, Chancellor Angela Merkel refused to expand the scope of subsidies.
Neuwagen kosten im Schnitt 33.580 € (Statista). Kaufprämie würde die mästen, die Geld haben und sich so dann noch dickere und dreckigere Autos kaufen können. Ist das Projekt Kaufprämie Ihre Einstellungsvoraussetzung bei einem Autokonzern, @AndiScheuer?https://t.co/CPGtMvzoAS

— Uwe Ness (@UweNess) May 22, 2020
Bavarian Prime Minister Markus Soder has advocated providing support for the "technological transition" to electric vehicles. Otherwise, reduced working hours scheme (Kurzarbeit) could become unsustainable and there would be a risk of mass unemployment, Soder pointed out. In Germany, more than 800,000 people are employed by car factories and industry suppliers. New car sales fell about 29 per cent between January and August compared to the same period last year.
Car industry expert Ferndinand Dudenhoffer criticised the German government s June decision to double support for the purchase of electric vehicles. According to Dudenhoffer, the program was a "big mistake" as only about 10 per cent of potential buyers could receive state aid. In addition, support for e-cars "only further increased delivery time," which in the case of Volkswagen e-Up, can be as long as a year.
The conference participants agreed to continue negotiations in November.