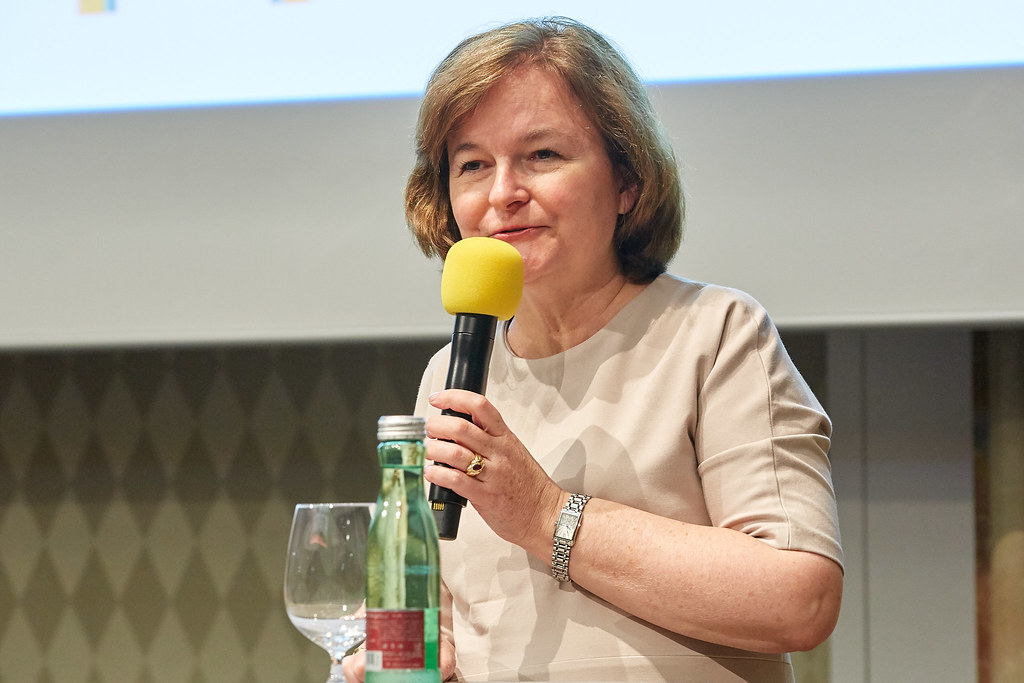 Macron's ally admits she was also approached
Speaking to a newspaper about the Brussels corruption scandal, the ruling party MEP said she had been approached by Qatar, but insisted that she had turned down the request. However, she did not back the motion for greater transparency regarding relations with Qatar.
An increasing number of names are coming to light who have been bribed by Qatari lobbyists. Nathalie Loiseau, a MEP delegated by French President Emmanuel Macron's party and a former EU Affairs Minister, was also among the politicians approached. Ms Loiseau herself reported the incident to the France Info news outlet, recalling that a few months ago she was also approached and even threatened by Qatar because she was perceived to be too critical of the country. In response, the French MEP told the Qatari lobbyists that she had saved the screenshots of their messages and promised to use them if they continued their campaign against her.
Ms Loiseau said she condemned the MEPs who had given in to the temptation of money. It was not the bribed MEPs in question who influenced the decisions of the European Parliament, as we are talking about a tiny minority, but they brought shame on the whole institution, she added.
Back in December, Nathalie Loiseau said that she was a member of the commission of inquiry specialised in exposing interference in democracy.
— Nathalie Loiseau (@NathalieLoiseau) December 10, 2022
Although Ms Loiseau presents herself as being completely above reproach, she did not vote for the transparency motion on relations with Qatar.
As V4NA reported earlier, when it comes to demands of accountability in real issues, leftist, liberal and Green Party MEPs are vehemently protesting. This was also the case in December, when the biggest and most shocking corruption scandal in the history of the European Union had already ballooned.
In fact, according to V4NA's Brussels source, more than a hundred MEPs may be involved in the case. While the actual list and their level of involvement are still unclear, there are many signs that the leftist liberal MEPs are covering for each other. In mid-December, during a debate on the parliament's resolution, the Identity and Democracy party family demanded that all MEPs immediately publish
the contacts they had with Qatar and relevant NGOs, the benefits they received from Qatar or NGOs, and a list of the officials and representatives of Qatar they had met.
However, the proposed amendment was not adopted. Only 204 MEPs voted in favour of greater transparency, while 326 voted against. The German Left, for example, which is riddled with corruption scandals at home, did not support the proposal. Green Party politicians also voted against strict transparency, and Nathalie Loiseau, who has been maintaining her innocence, did not back the proposal either.