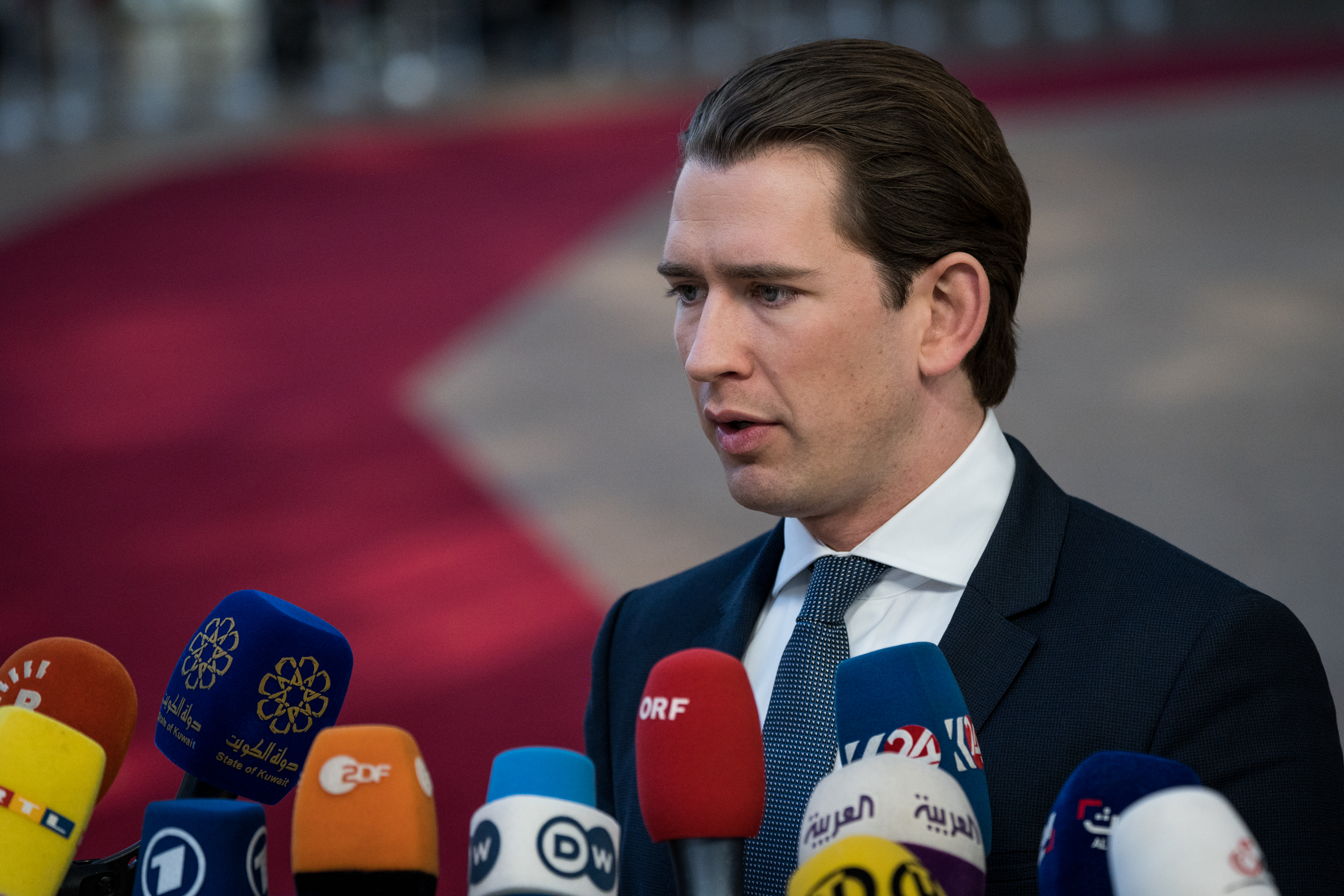 Chancellor summons envoy following clashes between immigrants
Austrian Chancellor Sebastian Kurz has summoned Turkey s ambassador to his office, announced "zero tolerance" for street violence and ordered to reinforce police presence. Clashes between immigrant Turks and Kurds in Austria s capital have become a regular occurrence since Wednesday.
"We will not allow conflicts to be imported from Turkey into Austria," Chancellor Sebastian Kurz said on Sunday. He announced "zero tolerance" for street violence and ordered reinforced police presence in key locations in Vienna and other cities.
Hundreds of police officers, a special police unit called WEGA and a helicopter have been on standby for days because of the demonstrations.
Kurdish journalist Nurettin Civandag was attacked and injured in on his way home after covering pro-Kurdish demo in #Vienna on Saturday, June 27.

Police has opened an investigation into the attack.https://t.co/AQH0LbGs5J

— IPI (@globalfreemedia) June 29, 2020
Unrest in Austria s capital began on Wednesday, when Kurds staged a demonstration renouncing violence against women and a group of extremist Turks – including members of the organisation Grey Wolves (Graue Wolfe) – attacked the protesters. Clashes repeated a day later when several hundred Turks, shouting "Allahu Akbar", clashed with demonstrating Kurdish activists and the police, throwing stones, bottles, and fireworks at them. Two officers were injured, several people were arrested and authorities launched proceedings in 34 instances.
Alexander Schallenberg (ÖVP) hat am Montag d türkischen Botschafter einberufen und fordert Druck aus d Türkei auf türkische Vereine. Diese sollen österreichischen Behörden bei der Identifizierung von faschistischen Krawallmachern in ihren Reihen helfen.

— Helene Steiner #TeamÖsterreich (@HeleneSteiner4) June 29, 2020
On Friday, Kurds and left-wing activists, including the leftist Antifa movement and the YPJ Syrian-Kurdish armed women s group (in total, some 500 people) took part in another demonstration. Protesters were marching in the direction of Vienna s main railway station when Turks violently disrupted the protest, hurling stones and firecrackers again. An exploding firecracker stick injured several officers and one policeman was hit in the shoulder with a bottle. Three people were detained during the operation.
The Kurds and the leftist activists held another joint rally on Saturday. Ahead of the planned protest Antifa took to Twitter to call on demonstrators to protest against the aggression of Turkish nationalist and Islamist groups. Authorities have secured the demonstration with an increased police presence, so there were no further incidents.
Austrian Foreign Minister Alexander Schallenberg has warned his Turkish counterpart not to classify demonstrators as "supporters of terrorist organisations" in the future. "We value freedom of assembly and expression in Austria," the Austrian Krone news portal quoted the foreign minister as saying. Mr Schallenberg also invited Turkey to help consolidate the situation instead of "pouring oil on the fire." "It is in our common interest that foreign conflicts do not end up in Vienna", Mr Schallenberg stressed.
POLITICS
Tags:
alexander schallenberg
,
austria
,
chancellor
,
kurdish minority
,
minister of foreign affairs
,
police
,
sebastian kurz
,
street violence
,
turkish minority
,
turkish-kurdish conflict
,
vienna
,
wien