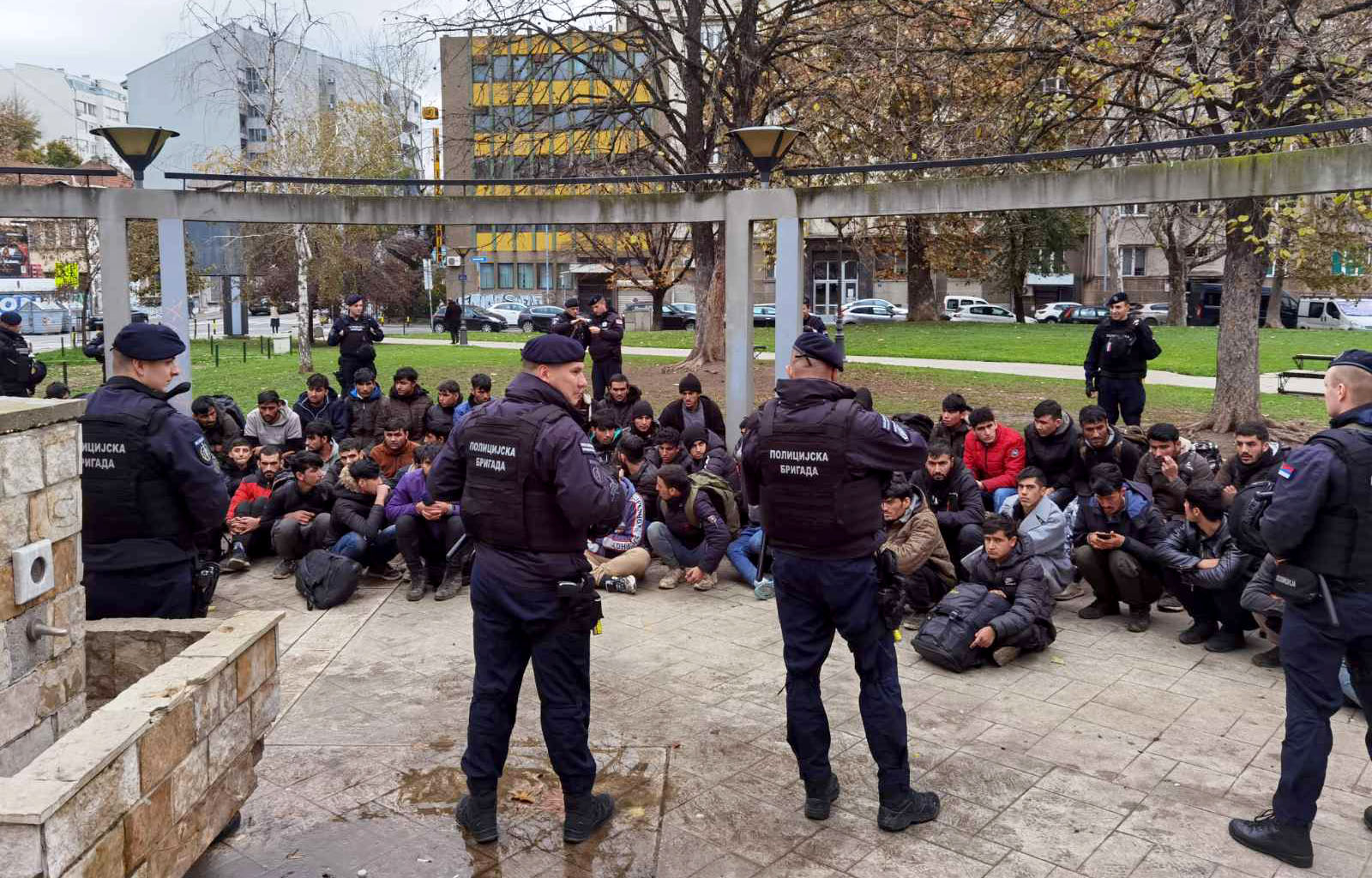 Armed migrants and people smugglers terrorise border residents
In recent months, automatic weapons, cartridges and knives have become such a basic equipment for migrants as tents and sleeping bags used to be. After Thursday evening's shooting in the village of Horgos and the subsequent action by authorities, the situation along Serbia's northern border has improved, but people are still afraid, saying this is only a temporary situation. The photos and videos published by police clearly prove that the migrants are full of weapons. In addition, more and more information is filtering out, indicating that illegal migrants also use mind-altering drugs and prostitutes.
Police operations are ongoing
Thursday night's shooting in Horgos "shook"' the Serbian authorities into action. Although they had been deployed in smaller operations in recent months and had bused migrants to one of the reception centres in the south, now they have switched to a higher gear and began to collect illegal migrants more intensively. The increased field work was announced by Interior Minister Bratislav Gasic on Friday, when he travelled to the scene of the shootings. As he said, he consulted with the head of state, and the goal was to ensure the security of citizens.
"Zero tolerance is in effect for criminals and illegal immigrants who abuse our hospitality,"
the minister said.
A number of smaller operations was carried out over the weekend, not only in Horgos and its surroundings, but also in Sombor and Sid. During one of these actions, police inspected the abandoned buildings in Horgos where hundreds of illegal immigrants had camped before Friday's raid.
During the search of the area, they noticed a migrant who began fleeing and disposed of a knife, as soon as he saw the uniformed officers. The 22-year-old Moroccan was quickly apprehended and an automatic weapon and cartridges were later found nearby.
As previously reported by V4NA, authorities already searched the area on Friday, when they found a larger quantity of weapons.
"We mainly seized automatic firearms, pistols, cartridges, and we also found caps and scarves with the insignia of the Kosovo Liberation Army (UCK) among the clothes of a certain number of people," the assistant director of the police told public media.
The armed clash took place out between Moroccan and Afghan migrants, Dragan Vasilјevic confirmed. Six people are known to have been injured in the shooting, but there were no fatalities. He added that efforts against illegal immigrants have been extended across the country, and action will be taken against anyone who in any way threatens the security of Serbia's citizens.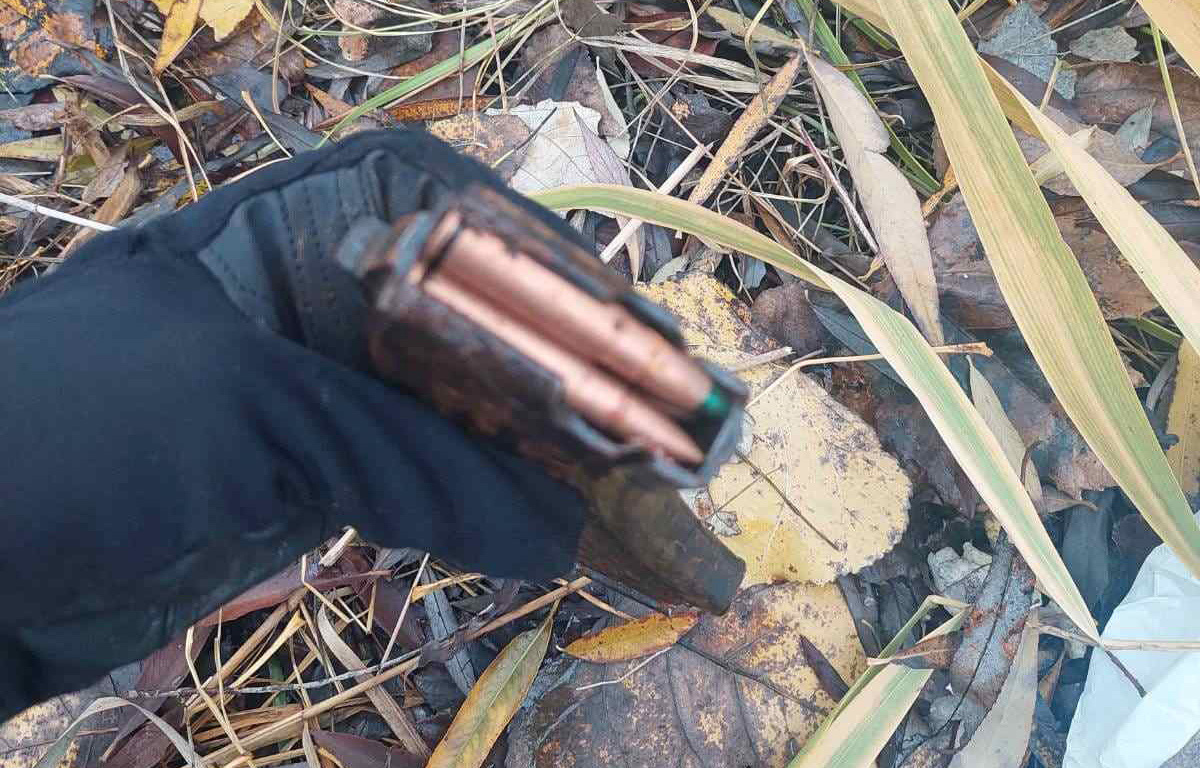 Photo: Interior Ministry of Serbia
Since then, residents of Horgos regularly share posts on the village's social media site, saying that police capture and remove even the smallest groups of migrants. One comment said that armed officers wearing masks stormed a shop as soon as illegal migrants have entered it. Several commenters wrote that, thanks to the increased police presence, they feel safe again, while others are skeptical, fearing that authorities' "enthusiasm" will wane swiftly. .
Drugs and prostitutes
Following the shootout, a village meeting was held in Horgos, where it was decided that certain members of the local Roma community will be closely monitored as they are suspected of regularly supplying migrants with drugs and women from their own circles. Robert Laczko, chairman of the municipal assembly of Kanjiza (Magyarkanizsa), which includes Horgos, confirmed this decision on a live programme aired by Pannon TV, noting that
"some of the Roma community are making money on prostitution and selling drugs. I can't say for sure, but they could also be engaged in selling arms. This is what migrants want, they need drugs and girls. This is good business. Everything is taking place before the eyes of the population."
Residents in Horgos can truly tell a lot about the "dealings" between certain Roma gangs and migrants. A local woman told V4NA that some Roma girls regularly visit the abandoned houses where migrants live. These girls are young, some of them are even under age. Local residents have also heard rumours about drug smuggling and migrants getting someone to buy them medicine. They mainly want medication used for treating epilepsy, which they take with alcoholic drinks to reach an altered state of consciousness.