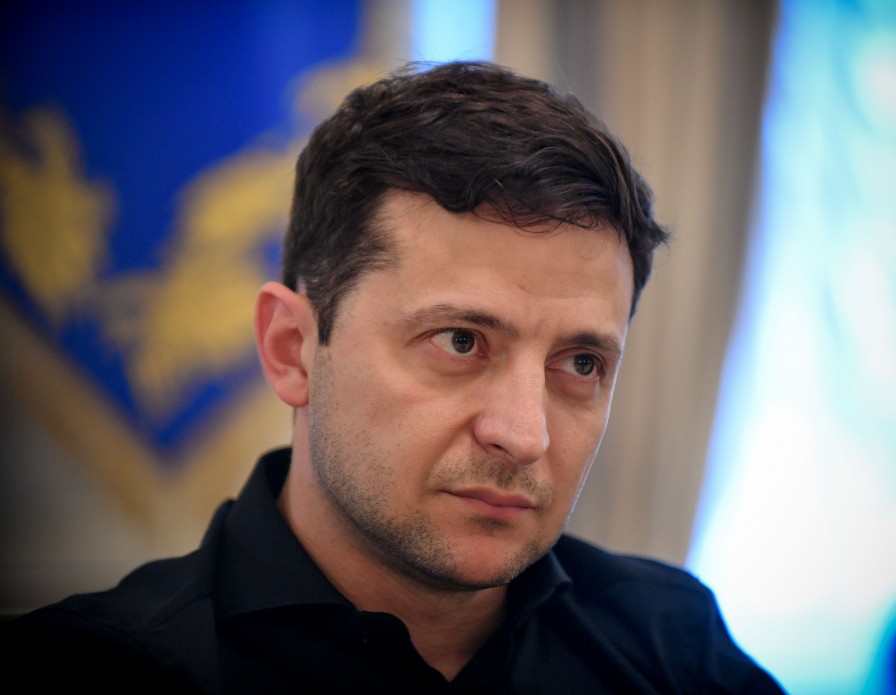 "How is it possible that Ukraine is plotting against a NATO country?"
According to leaked US intelligence documents, Ukrainian President Volodymyr Zelensky had plans to attack infrastructure that is of critical importance to a European Union and NATO member state. As a few days ago, the European Commission President claimed she had "no knowledge" about this, V4NA sent a letter to her, the Presidents of the European Council and the European Parliament, the Secretary General of NATO and the Secretary General of the UN, asking them to comment on the issue.
According to the secret reports recently exposed by The Washington Post, Ukraine's president had proposed blowing up the Druzhba (Friendship) oil pipeline.
Exclusive: Ukrainian President Volodymyr Zelensky, in private meetings, has plotted bold attacks inside Russia, leaked U.S. intelligence shows https://t.co/4QZY0QdIJw

— The Washington Post (@washingtonpost) May 13, 2023
The documents, which have not been previously disclosed, were circulated on the Discord messaging platform and obtained by the newspaper. The information that has come to light now is part of the classified Pentagon documents leaked by 21-year-old Jack Teixeira on social media.
The Pentagon does not dispute the authenticity of the materials.
The secret documents reveal that Ukraine proposed occupying Russian villages to gain leverage over Moscow, bombing a pipeline that transfers Russian oil to a NATO member state and wanted to acquire long-range missiles to hit targets inside Russia's border.
The Washington Post also reported on intercepted communications, including a conversation between Deputy Prime Minister Yuliya Svrydenko and Mr Zelensky recorded in mid-February this year. In the meeting,
"Zelenskyy highlighted that … Ukraine should just blow up the pipeline and destroy likely Hungarian [Prime Minister] Viktor Orban's industry, which is based heavily on Russian oil,"
the US paper quoted from the document detailing Zelensky's plotting.
However, the Post added that in detailing the conversation in question, US intelligence officials emphasized that Ukraine's president was "expressing rage toward Hungary and therefore could be making hyperbolic, meaningless threats". This is a qualification that US intelligence officials do not attach to other accounts of Zelensky suggesting bold military action, which somewhat confirms the probability of a unique outburst.
Neither party has denied the information obtained by The Washington Post.
It's noteworthy that last year, when the attack on the Nord Stream pipeline occurred, everyone branded it as a terrorist attack.
Incidentally, one of the filling points on the Druzhba crude oil pipeline in a Russian region bordering Ukraine was attacked last week. Russia's oil pipeline operator Transneft described the incident as a terrorist attack.
Since the outbreak of the war, Hungary has been supporting Ukraine by extending the largest humanitarian aid operation in its history, receiving refugees from Ukraine continuously."If we put the whole picture together in this way and it turns out that such ideas could have come up on part of Ukraine, that an attack of this type could occur on the Druzhba pipeline, then this will make us think, as
it is an infrastructure pipeline of strategic importance, essentially ensuring crude oil supplies to our country,"
said Andre Paloc, senior analyst from Szazadveg Public Life Knowledge Center Foundation.
The expert told public service Kossuth radio that
information suggests that Ukraine was preparing to harm a NATO country. Joining NATO is one of Ukraine's main priorities, "so, if we put the two together, its rather difficult to understand an alliance system like that",
Andre Paloc opined.
According to security policy expert Gyorgy Nogradi, blowing up the oil pipeline would have aimed to block Hungary from receiving further supplies of Russian oil, thereby "turning Hungary's industry upside down and weakening Viktor Orban". Speaking to the Hungarian daily Magyar Nemzet, the expert added that:
This would have been an attack against Hungary and thus against NATO, according to NATO Article 5.
NATO Article 5 provides that an external armed attack against one or more of its members in Europe or North America shall be considered an attack against them all and consequently, in exercise of the right of individual or collective self-defence recognised by the UN, allies will immediately assist the parties attacked as deemed necessary, including the use of armed force, the Hungarian daily points out. An attack can be interpreted broadly, including, for example, a cyber attack or an attack on infrastructure, i.e. anything that threatens security. Article 5 does not come into force automatically.
"I completely agree that if such an attack were to occur, then the question of a possible attack on NATO should be examined in line with the North Atlantic Treaty," energy lawyer and international law expert Mate Toth told the paper. It is the logic of the treaty, he added, that member countries can suffer no harm or threat to their territorial integrity, political independence or security, including terrorist attacks, which would remain unanswered in line with the principle of collective defence.
How is it possible that Ukraine is plotting against a NATO country?
Hungarian State Secretary for International Communications and Relations Zoltan Kovacs asked on Twitter in response to the information revealed by The Washington Post.
How is it possible that Ukraine is plotting against a NATO country??🤔🧐 https://t.co/pABhdPtG7I

— Zoltan Kovacs (@zoltanspox) May 14, 2023
EU leaders have "no knowledge" of the threat
At a recent press conference, the president of the European Commission said she had "no knowledge" about Ukrainian President Vladimir Zelensky's plan to blow up the Druzhba oil pipeline in order to undermine Hungary's industry.
Ursula von der Leyen was asked this question at a press conference she held jointly with European Council President Charles Michel. After hearing the question, the commission president first leafed through her papers in confusion, and then claimed that she had "no knowledge" of the issue. European Commission Spokesman Eric Mamer, who hosted the press conference, said "that was the answer".
V4NA has contacted Ursula von der Leyen, Charles Michel, European Parliament President Roberta Metsola, NATO Secretary General Jens Stoltenberg, and UN Secretary General Antonio Guterres, asking them in a letter to comment on the issue that, according to recently leaked intelligence, Ukrainian President Volodymyr Zelensky was considering an attack that would weaken the economy of a European Union and NATO member country.